TRICK or TROTZ: Leafs Morning Take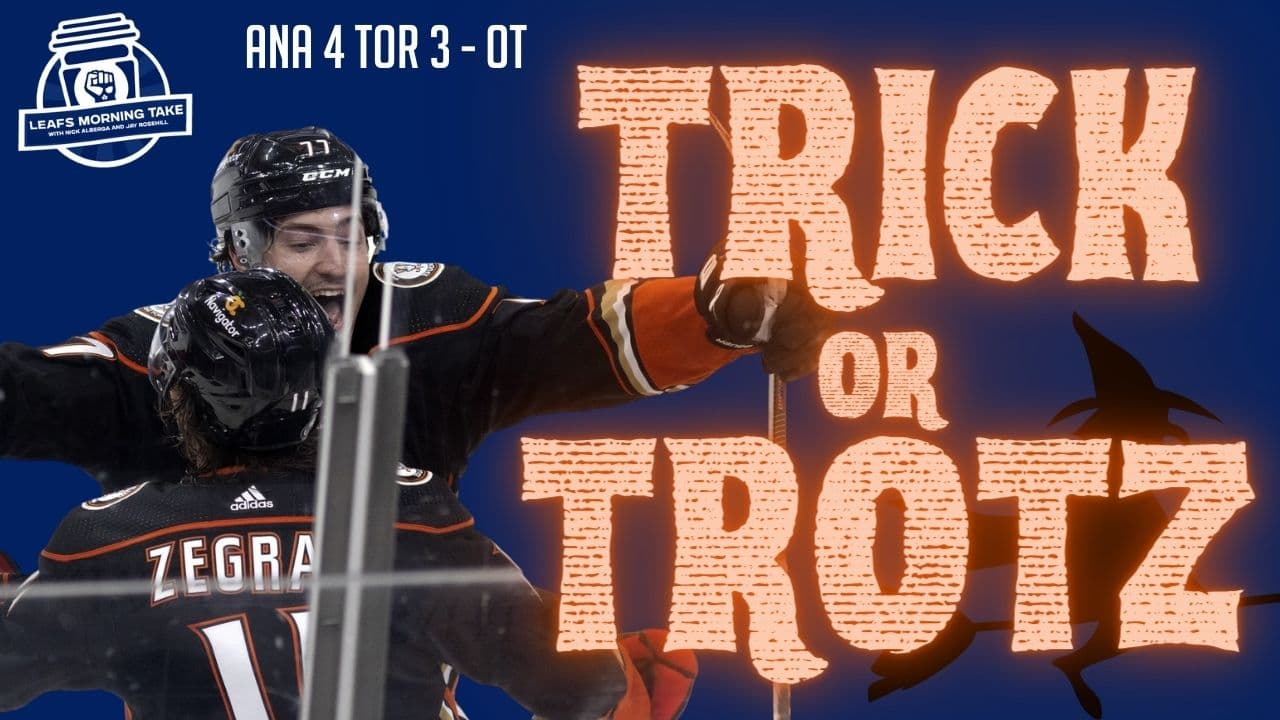 It's only fitting that today's Halloween because the Leafs have been downright horrifying to watch lately.
It's like a Hallmark movie gone bad. And yes, you still know the ending. My goodness, what a weekend.
Toronto finished off a dismal five-game road trip (1-2-2) in Anaheim on Sunday night with a stunning 4-3 OT loss. It was 3-1.
And so, the Halloween edition of Leafs Morning Take wrote itself: Is it time for a coaching change in Toronto? Rosie and I debated, discussed, and dissected where this team should go from here. On the surface, the 4-4-2 record in October may look like a trick, but rest assured, the eye test has certainly been a treat.
Furthermore, we dove into the Mitch Marner conversation and what may or may not be happening behind the scenes. He had two egregious giveaways on Sunday night that led directly to two Duck goals. But again, the turnovers and soft play are coming from just about everyone right now, so it's not really fair to single out one player. Toronto was collectively atrocious on that road trip.
The Leafs are off today and there's only three games on the NHL slate, but that didn't stop us for laying down a bet of the day —brought to you by our friends at PointsBet Canada.
Enjoy the rest of your Halloween! In light of the occasion and Toronto's poor play recently, I may just throw on a scary movie tonight. It just seems right.
Anyways, we'll be back at 11 a.m. ET on Tuesday, who knows what can happen between now and then. Don't forget to subscribe, like, and leave us a review wherever you're checking us out!