TSN puts the Leafs as the number one buyer, Johnston still has the Leafs in on Ekholm, and updates to The TLN Trade Bored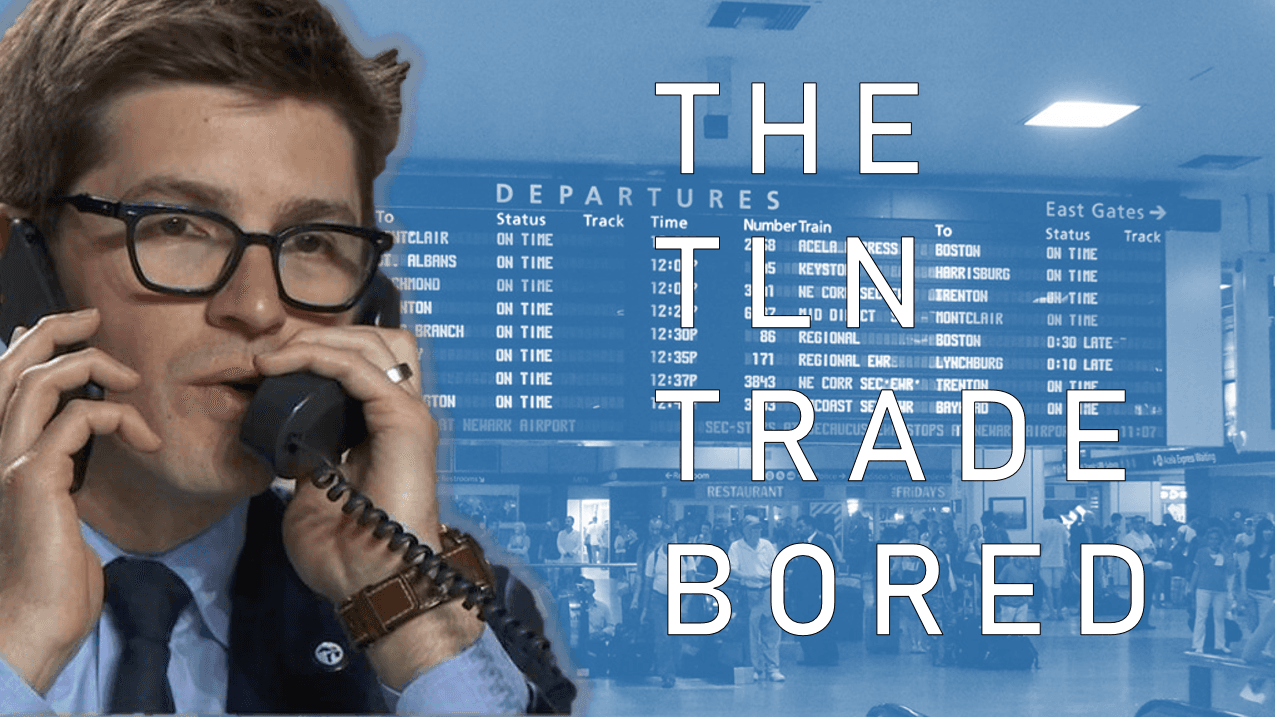 It's only fitting that if TSN is updating their Trade Bait Board that we also update our Trade Bored, so here we go with more rumour mongering and wild speculation to kick off your morning.
Frank Seravalli did some sorting and came up with a list of top buyers for the trade deadline (deadline month), and you'll never guess who is number one (assuming you didn't look at the title of this post already)
1. Toronto Maple Leafs: GM Kyle Dubas hopes to make a trade ASAP? Check. Willing to trade a top prospect? Yep. Would prefer a rental player? Indeed. Primary goal: A middle-six forward? Yes, the Leafs check all of the classic buyer boxes as they attempt to make hay in a unique year before some roster surgery is required with Zach Hyman and Frederik Andersen as pending free agents.
So that's a lot of to unpack in a small amount of space. Let's work backwards through this, and start with the idea that the Leafs will be hamstrung by re-signing @Frederik Andersen. I'm going to speculate here, but the Leafs aren't going to be too worried about bringing back their increasingly injured goaltender with rapidly decreasing results. At 31 and now into his second underwhelming season in a row, he's not going to be back unless he takes a major shave on his current contract.
As for Hyman, I'm willing to bet the Leafs, like almost everyone else has landed on the $4M-$4.5M range as the comfort zone for Zach. If he steps outside of that, suddenly the Leafs aren't worrying about his contract because he's gone.
The combination of trading a top prospect and preferring a rental player is a troublesome combination, especially if the target is a middle six forward. Nick Robertson could essentially be that middle six forward, albeit not as significant one as Taylor Hall, but the point is, there's too much out there to connect what the Leafs want to what they'll give up in a general sense yet.
The sense of urgency is still appealing, so hopefully we'll see something materialize soon before the Leafs find themselves in a situation where Alex Kerfoot gets hurt.
After running through the list of buyers, Seravalli listed the sellers…
Neutral Trade Deadline Teams: Montreal Canadiens, Minnesota Wild, Dallas Stars, Florida Panthers, Los Angeles Kings, Chicago Blackhawks, New York Rangers.

Sellers: Ottawa Senators, Vancouver Canucks, Anaheim Ducks, Arizona Coyotes, Buffalo Sabres, Columbus Blue Jackets, Detroit Red Wings, Nashville Predators, New Jersey Devils, San Jose Sharks.
The Rangers, Panthers, Kings and Wild are all intriguing neutral teams, but the Panthers and Wild doing quite well at the moment probably means hockey trades only there, and the Rangers and Kings are also unlikely to part with the players that people actually want to see acquired.
Having the Coyotes and Blue Jackets firmly in the sellers column is interesting, and while the name Nick Foligno unfortunately continues to come up, Arizona's Lawson Crouse is the better bang for the buck muscle to add to the third line, and might be worth the premium they have to pay.
On the 25 name trade bait board, there are two Leafs assets present. "Toronto's Top Prospect" clocks in at 8th overall, and that could potentially mean any one of four players, or possibly the first round pick for this year. (Please let it be the first round pick.) And Alex Kerfoot clocks in at #20, given that he's the most expendable salary in the Leafs he should probably be a lot higher on the list than 20th, as he very much will have a new address if Dubas does what he has outlined. The worry is still that he'll be treated as a salary dump rather than a capable middle six forward in his own right.
As far as interesting new names on this list, Chicago's cap space is an interesting one, as they could be fit for Toronto assuming they will buy Kerfoot on the cheap, or have interest in someone like Freddie Andersen. The other interesting new name is Devan Dubnyk, who is an absolute crap shoot of a goaltender, but has a lower cap hit and has been better than Andersen statistically while playing on a much worse team. He's also not going to take a lot to acquire.
Switching networks and looking what is being said on Sportsnet, we can see that the Leafs might still be players on Mattias Ekholm, and with that acquisition the Leafs might actually shift to defense being their position of strength. The assumption from Elliotte Friedman was that it would take a package similar to what Muzzin cost in order to land Ekholm, and in Leafs terms that would be their 2021 1st, Roni Hirvonen, and Topi Niemela as the most likely equivalent.
As for the rest, we've heard a lot about Granlund and Foligno lately, but having Iafallo reemerge is intriguing, but not as intriguing as the Leafs being up to something completely out of left field. Given the assets that Dubas is willing to dangle, the mystery box has a lot of appeal at the moment because losing a top prospect for a couple months of Mikael Granlund doesn't quite do it for me.
Updates to the TLN Trade Bored
So there's our revised list. Gone is Eric Staal who doesn't want to do a 14 day quarantine to report to Canada. Gone from the Trade Chips side is Travis Dermott, who looks to be hanging around now that Mikko Lehtonen has departed. With the increased focus on middle six wingers, Foligno, Palmieri, and DeBrusk have all joined the fray, as has Lawson Crouse, who arguably checks a lot of boxes for the Leafs if the Coyotes were to make him available.
The Trade Chips side is far more depressing as it's now a who's who of the Leafs prospect pool, and the Leafs current third line, which you could make a case for being worth seeing if they can hold up to the playoffs rather than mortgaging the future to bring in *sigh* Nick Foligno.
In the finest tradition of trade boards, the most interesting moves will be the ones that don't involve any of the names on here, so let's hope for some of those to keep the next month spicy.