Two months into his tenure, Brad Treliving has delivered as Leafs GM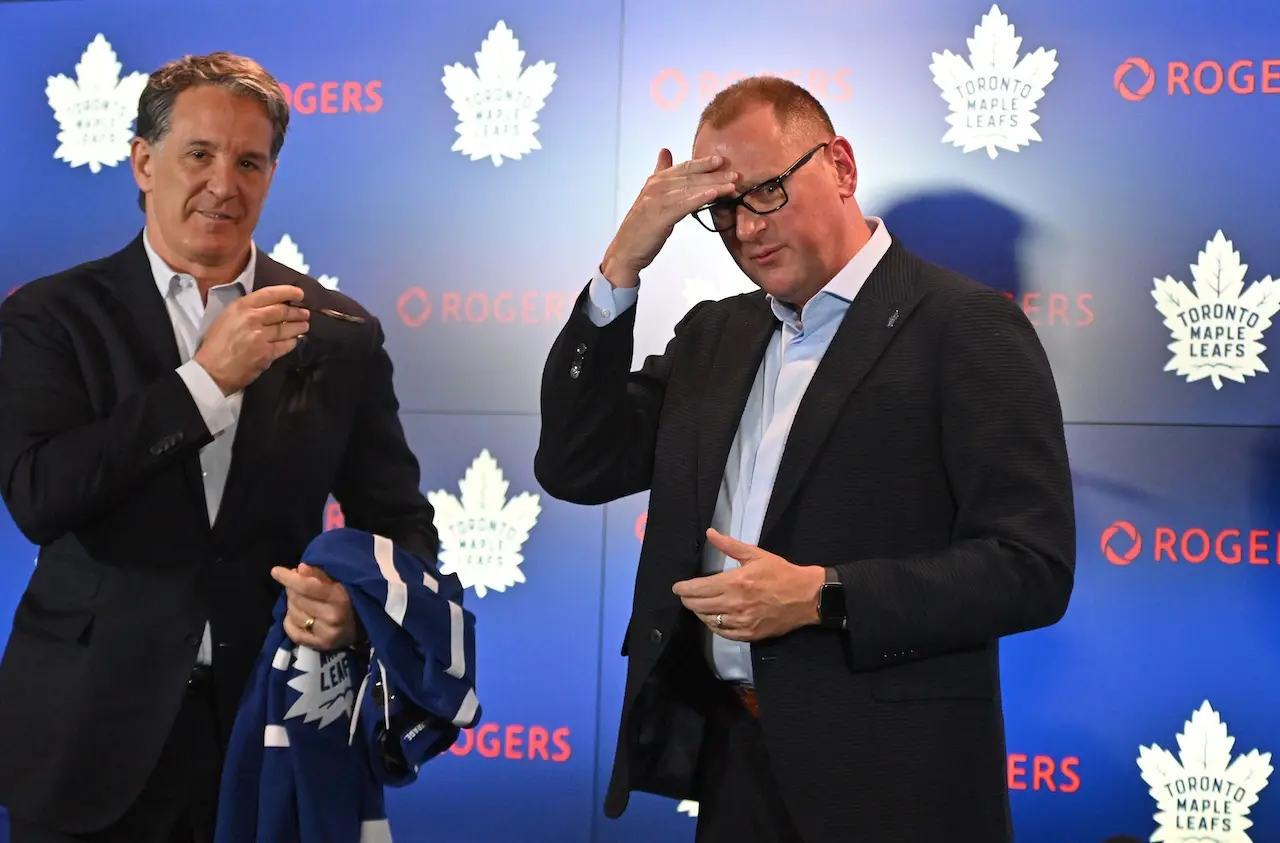 Photo credit:Dan Hamilton-USA TODAY Sports
Time flies.
It's hard to believe it but Brad Treliving has now been general manager of the Toronto Maple Leafs for two whole months.
And considering the turmoil surrounding the organization at the time of his appointment on May 31st, all in all, the 53-year-old has done a pretty good job of fanning the flames thus far.
Having said all that, a true assessment of his body of work likely won't get underway until next spring, where barring something unforeseen, the Leafs will take another crack at finally breaking through in the Stanley Cup Playoffs.
But until that time, rest assured, there's a long and winding road ahead. As the dog days of summer approach, Treliving has yet to find common ground with both Auston Matthews and William Nylander, both of which can become unrestricted free agents next summer. Putting it bluntly, those two negotiations could make or break Treliving's tenure on the job. And that's no exaggeration either. Translation: The pressure's on.
As for the roster he inherited from Kyle Dubas, the former Flames and Coyotes executive wasted no time put his own spin on things. In fact, of Toronto's six marquee free agents (Ryan O'Reilly, Luke Schenn, Michael Bunting, Justin Holl, Noel Acciari, Alex Kerfoot), only David Kampf will return in 2023-24. Instead, Treliving elected to use that money to add some snarl and bite in the form of Ryan Reaves, Max Domi, and Tyler Bertuzzi. Additionally, he added John Klingberg and Dylan Gambrell, too.
In the crease, Treliving took a hard stance with Ilya Samsonov, and ultimately, the arbitrator ruled in favour of the Maple Leafs. On top of that, he made Matt Murray go away without having to give up an asset taking a page directly out of Lou Lamoriello's playbook.
Meantime, it's been confirmed that Sheldon Keefe will be back behind the bench —likely with a new extension in place as well. Also, Guy Boucher and Mike Van Ryn were added to Keefe's staff combining to replace the departed Spencer Carbery, who's now the head coach of the Washington Capitals.
Long story short, Treliving has been busy. Hell, he even poached Yotes legend Shane Doan.
Whether you're a Dubas apologist, a Treliving doubter, or just someone who loves chaos, the past 61 days have gone way better than anyone could've predicted.