Unlucky Pierre: A slow start for Engvall hurts the Leafs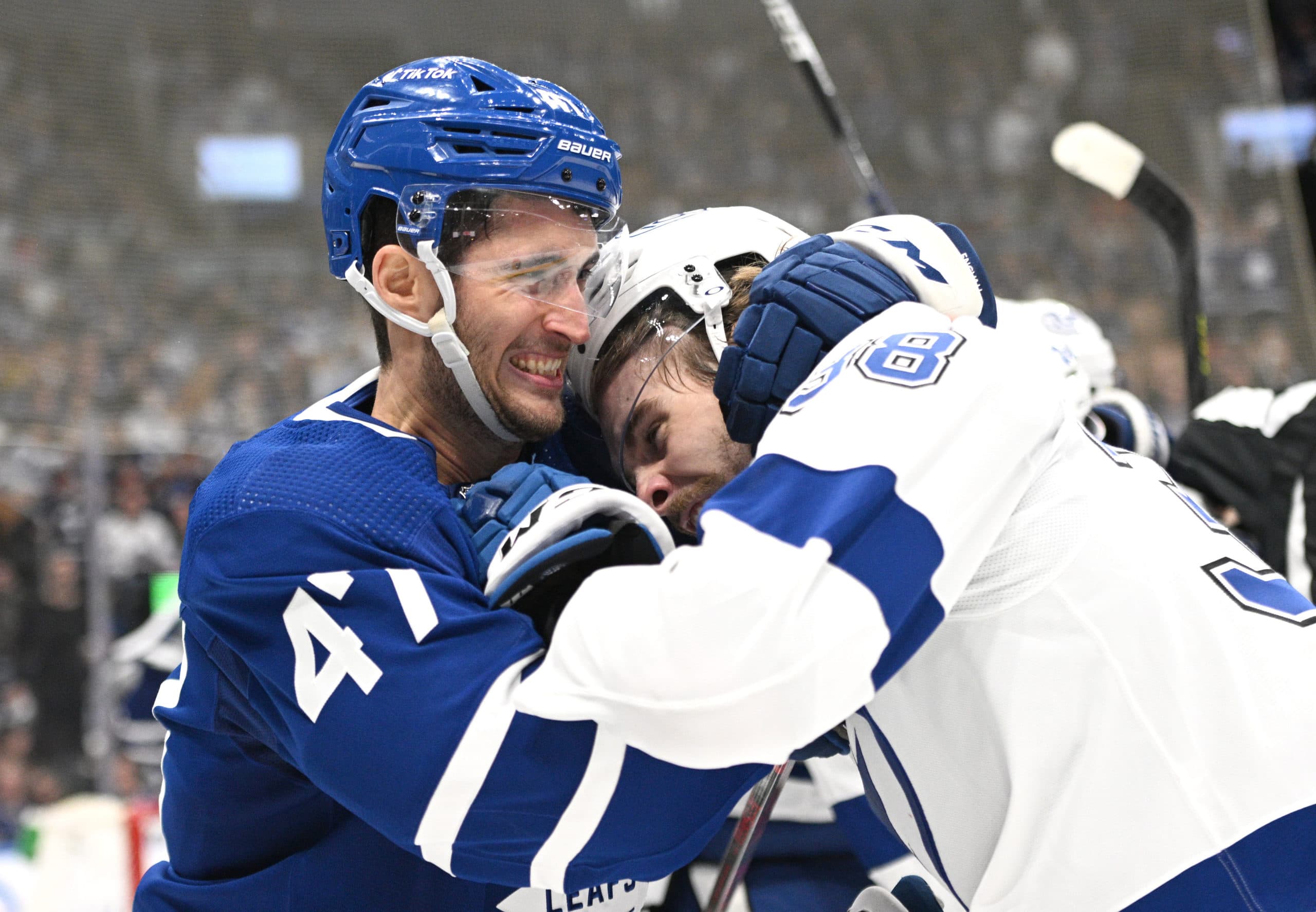 Photo credit:Dan Hamilton-USA TODAY Sports
It's pretty early but it's safe to say that an 87.9 PDO is ungood. Welcome to the first six games of Pierre Engvall's season. On a team that hasn't been performing up to standard to start the year, Engvall's 85% on-ice save percentage and 2.79% on-ice shooting percentage combine to be the team's worst PDO, slightly behind fellow bottom sixers like Zach Aston-Reese and Nic Aube-Kubel. It would seem that neither Engvall nor Aston-Reese are thriving in the suppression setting and need to drive the puck up the ice a bit more than the Leafs have been trying to do with them on the ice.
The things that you'd hope to see Engvall doing well, he still seems to be doing. When you look at the shot attempts against when he's on the ice, his CA/60 is 51.37, one of the better results on the Leafs, but it's the quality of those chances that have been concerning as his scoring chance against, expected goals against, and high danger shot attempts against rates are all towards the middle of the pack for the Leafs, leading to his goals against rate being one of the worst on the Leafs.
With dwindling offensive opportunities, Engvall's "for" percentages have all been sub 50%, save for his CF%.
One of the oddities of the season has been that Engvall has primarily been playing with Jarnkrok and Kerfoot, two other versatile players that seem like they can be moved around the lineup to address needs. Together the three of them have created a third line lacking in identity and production. To be fair, Engvall hasn't fared much better in his limited reunion with David Kampf, but the lack of an Ilya Mikheyev or Ondrej Kase option might have permanently dissolved the effectiveness of that relationship as well.
While Sheldon Keefe has opted to explore the idea of Kerfoot on the top line with Marner and Matthews for Thursday night, I do wonder if Engvall could have been the more effective option. His size down low, coupled with his defensive zone responsibility could have made for an interesting experiment, but adding Engvall as a puck carrier for Kampf while keeping Aston-Reese as a physical presence on that line makes sense as well.
There is also the small matter of Pierre Engvall's ankle. The injury kept him out of the majority of training camp and made him a question mark for the start of the season. It might have been a necessity that got him into the lineup as soon as he was and could still be affecting his game as well.
Engvall entered camp with the ambition of scoring 20 goals this season but instead, we're seven games in and back to regularly scheduled frustration of him being a 6'5 bottom six player that doesn't hit and he's resumed his status as the player Leafs fans are ready to trade for a bag of pucks. The criticism is warranted, but expecting Engvall to suddenly start hitting is a pipe dream similar to when people expected Freddie Gauthier or Ilya Mikheyev to hit. (Noting a pattern here.)
With an off the charts PDO, maybe it's a matter of patience that is needed more than anything else, but I've never bought fully into the idea of PDO being just luck. It's deployment as well and Engvall hasn't been deployed successfully yet this season.
Data sourced from Natural Stat Trick and do not include Thursday night's game against San Jose