Updates from the Leafs infirmary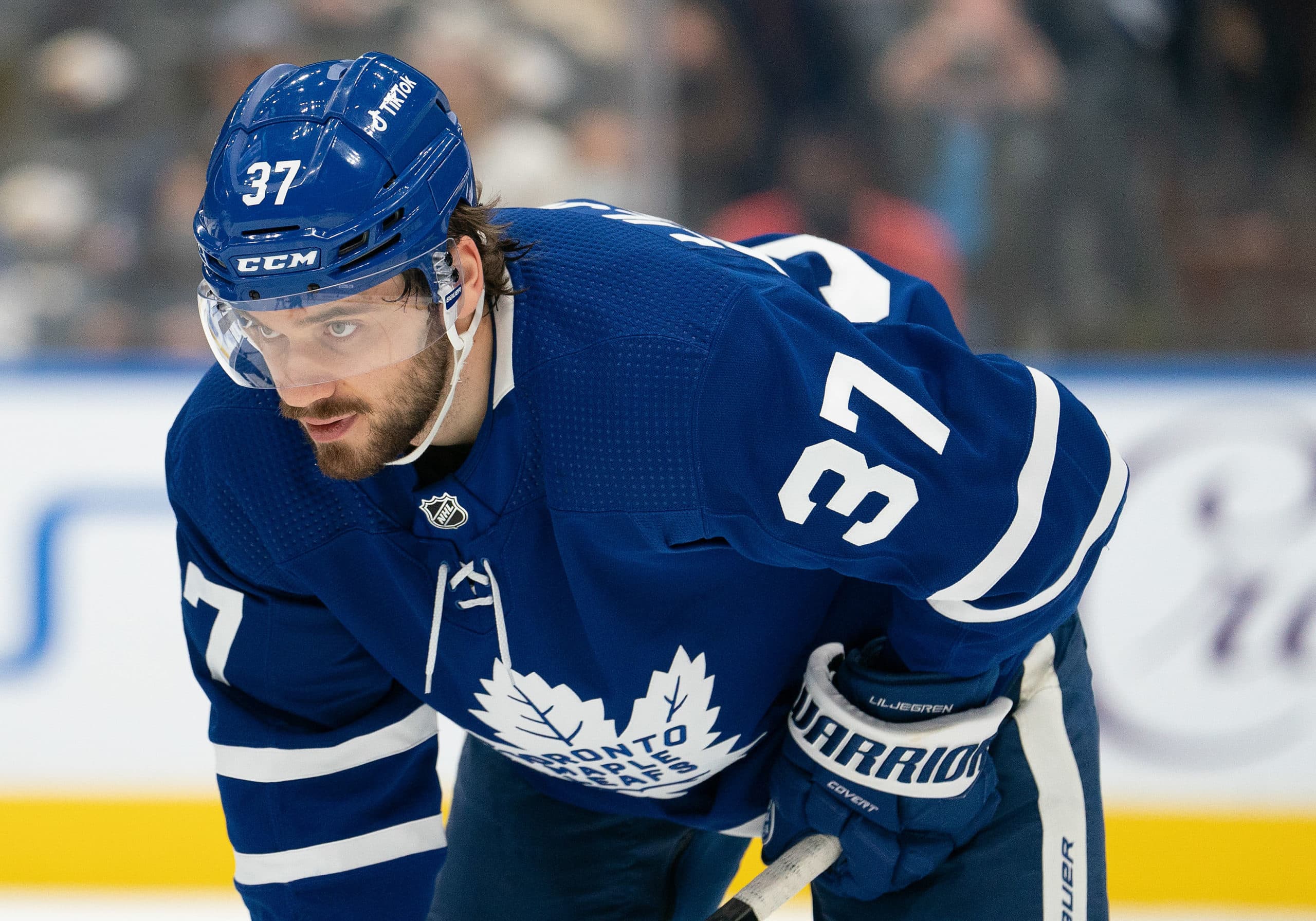 Photo credit:Nick Turchiaro-USA TODAY Sports
The Leafs injury report from Sheldon Keefe over the past couple of days has been a bit of a mixed bag. There's been some good, there's been some bad, and there's been Jake Muzzin. So here's the breakdown:
There seems to be no shortage of pressure being put on Timothy Liljegren with his return. The sophomore defender is expected to stabilize the right side of the blueline and create an exit strategy for dependence on Justin Holl. He also needs to be the best option to replace Jake Muzzin. No pressure kid, probably good that he's still got a few days to get psyched up for it.
The update on Murray is a mix of good and bad. It's great that he's back on the ice, even if he's limited in what he can do, and while the phrase ways away is daunting when it means we see more of Erik Kallgren.
Based on the back-to-backs in November we will see Kallgren at a minimum three times. Based on the fact that Samsonov isn't a workhorse starter, in a 15 game month it seems likely that Kallgren will pick up at least one more game, possibly two. I'd look at the back-to-back splits, and the November 17th game against the Devils as the most likely Kallgren appearances.
As for Murray taking his time, the Leafs can use the LTIR relief and the best option for Murray being effective for the Leafs is to get him as healthy as possible and as familiar with the Leafs as possible by having him on ice working with the coaches and learning what the Leafs need from him. They are doing everything right in a bad situation. An upgrade over Kallgren would be nice though.
Still no news one way on the other Muzzin other than the Leafs could use a defenseman.
While the start of the season isn't the best time to be scouring the NHL's trade market, and the Leafs are going to be dealing from a position of weakness given their losing skid, GM Kyle Dubas does have one thing in his favour. With Muzzin on LTIR — quite possibly for the rest of the season based on what I'm hearing — Toronto can put a large portion of his $5.625 million salary to work on the open market.
While the Leafs are missing Muzzin, it's worth noting that they are missing 2020-21 Jake Muzzin, not 2021-22 or 2022-23 Jake Muzzin. Jake has lost a step and would need to be deployed as a third pairing defender and with a $5.625M that isn't ideal.
Most important is Muzzin's health and the next steps will be entirely determined by him. I'm not going to say what's best for his life after hockey or his family, that seems like stuff we often bring up because the LTIR cap relief has a lot of appeal.
We don't know if Benn is a bit behind Liljegren on his conditioning stint or whether the Leafs are just giving him some more time with the Marlies because there isn't the same sense of urgency in getting him to the Leafs like there is with Liljegren, but Benn continues to play and practice with the Marlies and given that he hasn't cleared waivers yet this season it is likely that will be the point that Benn rejoins the Leafs and gets utilized as the 7D, with Mete and Kral being reassigned.
No news yet on Kyle Clifford or Joseph Woll.