WATCH: Auston Matthews throws out the first pitch before the Jays game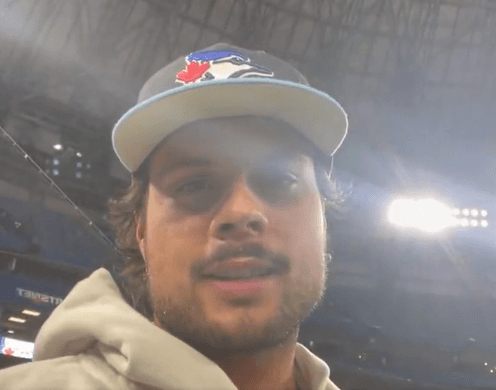 I guess it says something when other sports franchises in this city will still invite Maple Leafs players to participate at their events. Either they aren't afraid of curses, or curses aren't real. I'll leave that for you to decide.
Anyway, here's Auston Matthews throwing out the first pitch…
There was a lot of talk of him throwing from the rubber, but it didn't play out that way. Maybe if he did throw from the rubber it wouldn't have ended up as high. (The lack of heat on the ball was also a bit of a disappointment.)
The main thing is he got through it without injuring his wrist. We'll count it as a win.
All and all, he still did better than the majority of the Jays middle relief over the past decade, am I right, folks?