WATCH: Matthew Knies scores his first (regular season) NHL goal (then adds another)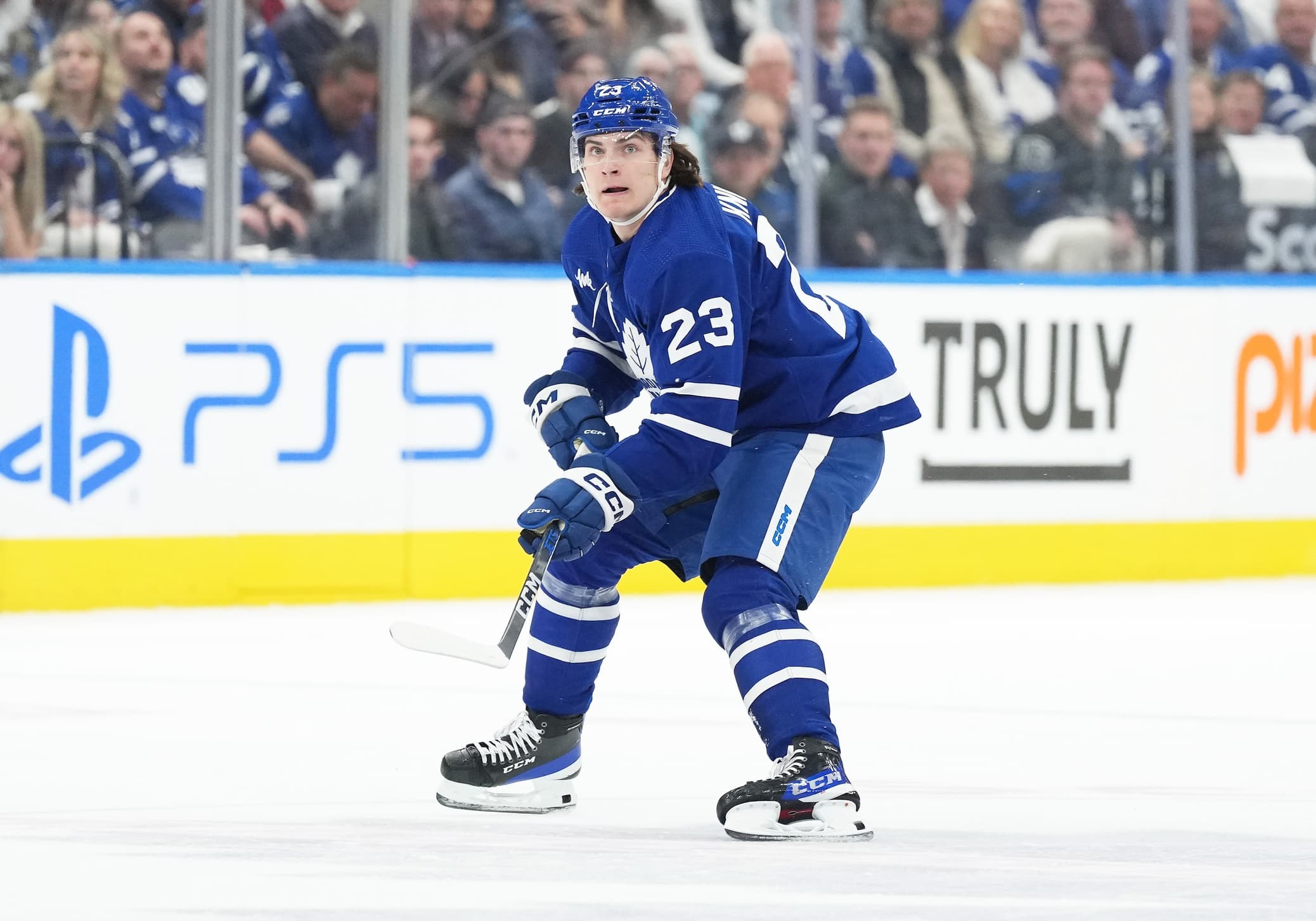 Photo credit:Nick Turchiaro-USA TODAY Sports
At this point in his NHL career I think Matthew Knies has played about as much hockey in Florida as he has in Toronto. First he joined the Leafs late last season following the Frozen Four tournament (conveniently in Tampa) for their final Florida road trip of the season. That was followed up with a round against Tampa and then Florida. So yeah, starting the season with a couple of games there again probably feels only right for Knies and he's taken advantage of that comfort by potting his first (and second) regular season goals of his NHL career.
Matthew Knies previous NHL goal came in the second round of the playoffs against the Panthers, so he's at least spreading the love around Florida.
Lost in the excitement of Knies getting his first two goals is the fact that it looks like Max Domi has also come to life and this might be a duo the Leafs can work with. The rocky start to the game that saw Samsonov pulled after giving up three goals on the first four shots has given way to something that win or lose Leafs fans won't have as bitter a taste in their mouths about.
Knies had started the night with Tavares and Nylander, so the line blender worked to Toronto's advantage.
It's also great to hear about the support that the fellow Leafs rookie has for his friend.
A very cool night for Matthew Knies and he is now tied with Connor Bedard for the lead in goals by a rookie this season (just in case you wanted to set the bar unnecessarily high for him and not just enjoy this.)
The two goals are also Knies' first regular season NHL points as well. We'll assume that they are the first of many.