Wayne Gretzky likes what the Leafs have done so far this summer: Leafs Morning Take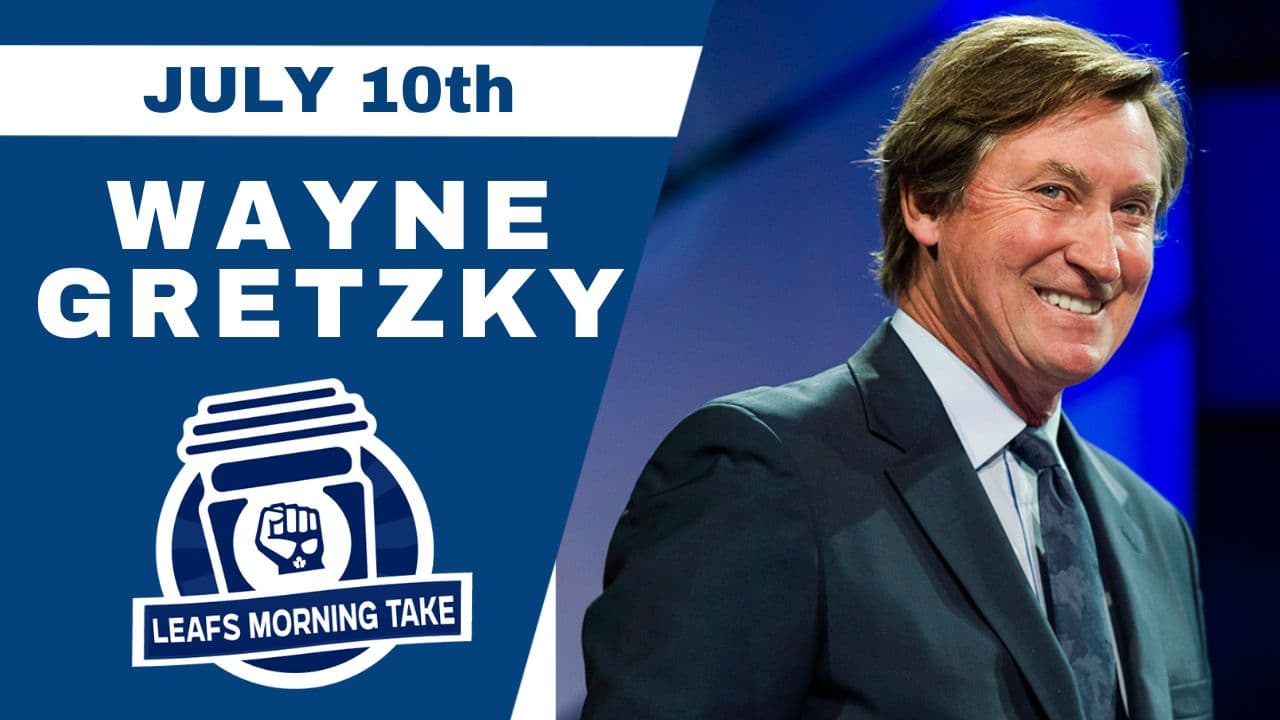 It's not every day that you get the chance to chat with hockey royalty.
That's right, Jay Rosehill and I were fortunate enough to spend some time with The Great One recently. After a wildly successful first season of Leafs Morning Take, we wanted to give back to our subscribers, viewers, and listeners a bit. And what better way to do so than with a Wayne Gretzky interview, right? Hope you enjoyed!
After talking some golf for the first few minutes, we transitioned over to the Leafs conversation. Gretzky, who worked with Brad Treliving in Phoenix, said he's a big fan of what Toronto has done so far this summer.
"I like what they've added to their team. Reaves is one of our favourites on TNT and we jokingly say he's the TNT man of the year. He's a wonderful team guy, and I think he's going to bring a presence to their team."
Meantime, the Auston Matthews/William Nylander situations are still unresolved as we approach the middle of July. Being who he is, Gretzky obviously offers a unique perspective there. Here's what he had to say about players potentially taking less to win:
"It's a fine line, right? I hope that players make as much money as they can, I hope they earn all the money that they make. But let's be honest, at the end of the day, after you've played seven or eight years, it's no fun being knocked out in the first round or second round. And unfortunately for guys like Connor, Auston, and Nathan MacKinnon, you got to leave some money in the pot because you need some teammates to be able to win a Stanley Cup."
Even though we're firmly in summer programming mode, if something happens, rest assured, we'll be all over it. If you have the time, be sure to go back and check out some of our great interviews and segments from the debut season of the show.
Lastly, don't forget to subscribe, like, and leave us a review wherever you're checking us out.