Toronto Maple Leafs 2020 top pick Rodion Amirov signs his entry-level contract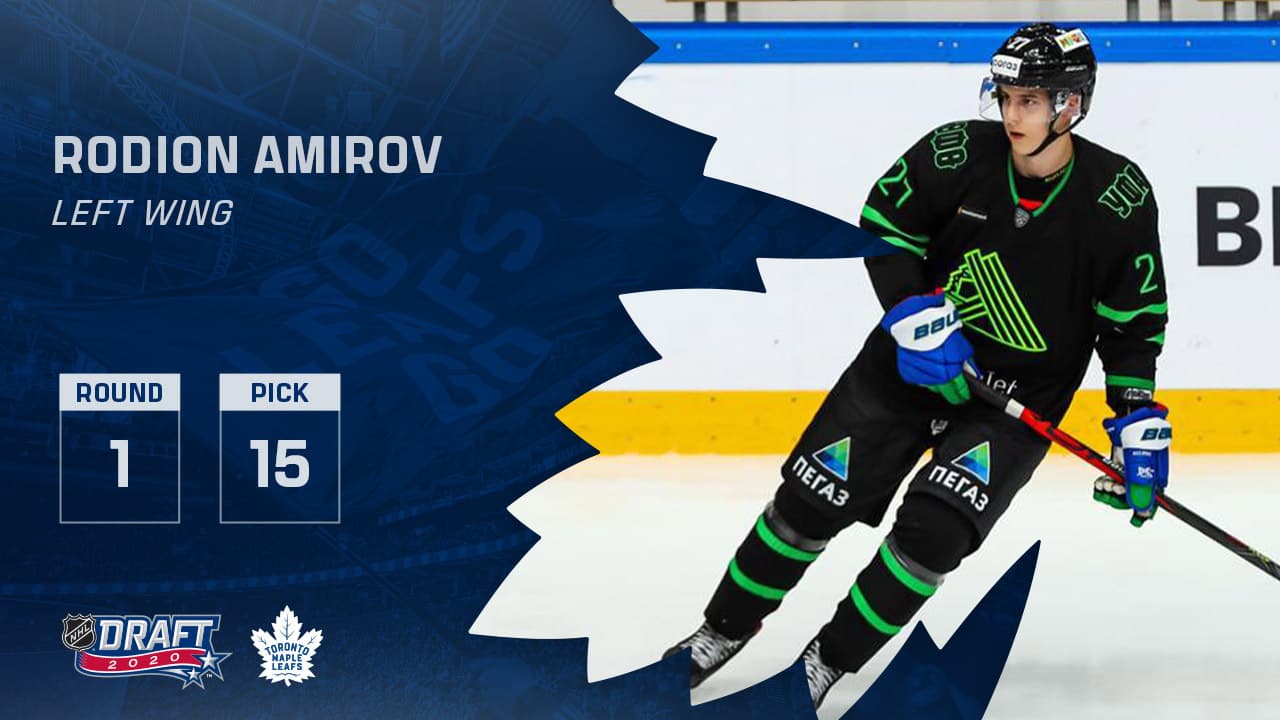 Photo credit:twitter.com/MapleLeafs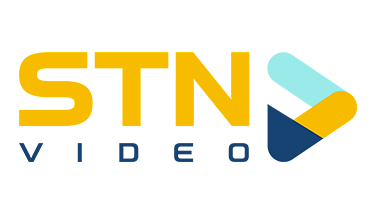 The long rumoured signing of the Toronto Maple Leafs' top pick in the 2020 draft has finally happened. Winger
Rodion Amirov
has put pen to paper and signed his entry-level contract this morning. His season in Russia came to an end recently as Tolpar Ufa was eliminated from the playoffs earlier this month. In 39 KHL games this season, the silky winger had 13 points – nine of which were goals – and looked more mature as the season went on, continuing to develop his game away from the puck. He also added three points in five games in the MHL playoffs after joining the junior club for the postseason.
To give a quick summation of what Amirov brings to the table, he is one of the best skaters from the 2020 draft class when you take all factors into consideration from speed to edge work and agility and every other aspect of mobility. His ability to generate speed through the middle of the ice with crossovers and quick feet is impressive as it often looks like he's effortlessly pulling away from opponents. His shot is quite good, with pinpoint accuracy and a release that could be missed if you blink, Amirov is a sneaky good goal scorer from all over the offensive zone.
Although his offensive numbers from this season won't tell the story, his true strength as an offensive contributor is as a playmaker. He has the ability to handle the puck at an elite level, with quick and concise hands, he is incredibly skilled. He generates separation with his hands and feet before sending passes consistently to high-danger areas. He is evasive and deceptive, manipulating opponents with regularity. This high-level awareness lends itself to his defensive game as well. He doesn't always get credit for his two-way play but he anticipates play very well and cuts off passes and closes quickly when the puck carrier attempts to create space. If he had been given a role higher in the lineup and a bit more skilled linemates, he may have been able to create a bit more for his teammates but he takes what the defence gives him regularly.
He may not be every 'old school fan's favourite player but he will be sure to drive good underlying numbers, push play positively and could be the most dynamic high-end talent that the Maple Leafs have in their system at the moment. He isn't quite the same profile as Nylander but among the current Leafs, he plays a bit of the same style with a more well-rounded defensive game.
Overall, he plays a well-rounded, two-way game and should be an interesting dual-threat offensive contributor as he puts on some muscle and physically develops over the next couple of seasons. The plan at the moment is that Amirov will join the Toronto Marlies once his visa is taken care of and he goes through the quarantine process. This could be an incredible opportunity for the young Russian winger to get himself involved with the Toronto development staff. It will give the team a hands-on look at one of the teams top prospects live and in-person. If he can get into some games with the Marlies, he could help leave a mark on the team and add a dynamic offensive punch that the team could use.
As contract details come out, per Chris Johnston of Sportsnet, Rodion Amirov becomes the latest Leaf prospect to forego performance bonuses in his entry-level contract, which will make him easier to recall to the NHL when he's ready. The deal includes $92,500 signing bonus and $832,500 NHL/$80,000 AHL salary. While he may play some games with the Marlies and get some opportunity in the AHL to develop for the remainder of the year, the plan seems to be for him to head back to Russia for at least next season.
The
Leafs may not have many draft picks going forward
but the talent they will be injecting into their lineup over the next few seasons, with Amirov being possibly the most dynamic among the "Big Four". He may still be a season away at a minimum but the fact of the matter is that they have more talent coming. Amirov is going to look mighty fine in the Leafs top-nine in a couple of seasons.