Wellness Check Wednesday: Leafs Morning Take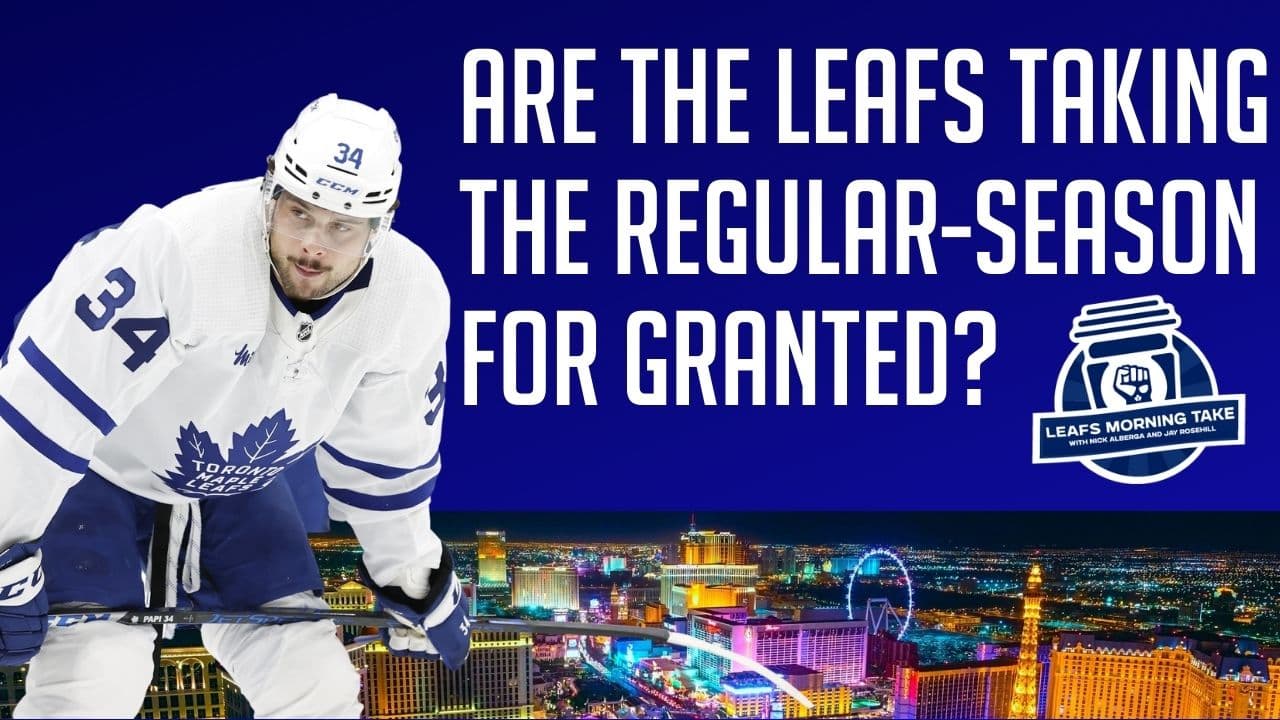 It's always fun to dwell on another disheartening loss for an extra day, right?
The Leafs are back in action on Thursday night when they visit the San Jose Sharks for game three of five on this Pacific swing. They're 1-1-0 so far. I can only wonder how they'll come out in that one.
On today's edition of
Leafs Morning Take
, we talked some Mark Giordano. Quietly, especially with Jake Muzzin out of the lineup, the 39-year-old has elevated his play substantially. Not only does Rosie love what the veteran has brought to the table thus far, but he thinks he's offering the best bang for the buck. That contract is a beautiful thing.
Meantime, today's show question: Are the Leafs taking the regular season for granted? Given how much stronger the Atlantic Division has become, the Stanley Cup Playoffs are no longer a guarantee. They'll need to earn it, and so far, the urgency and desperation hasn't been there consistently for this squad.
We'll be back on Thursday at 11 a.m. ET to tee up Leafs and Sharks from San Jose, plus Pro Poker Legend Daniel Negreanu will drop by the show!
Don't forget to subscribe, like, and leave us a review wherever you're checking us out!