Wendel Clark sums up the Leafs biggest team toughness issue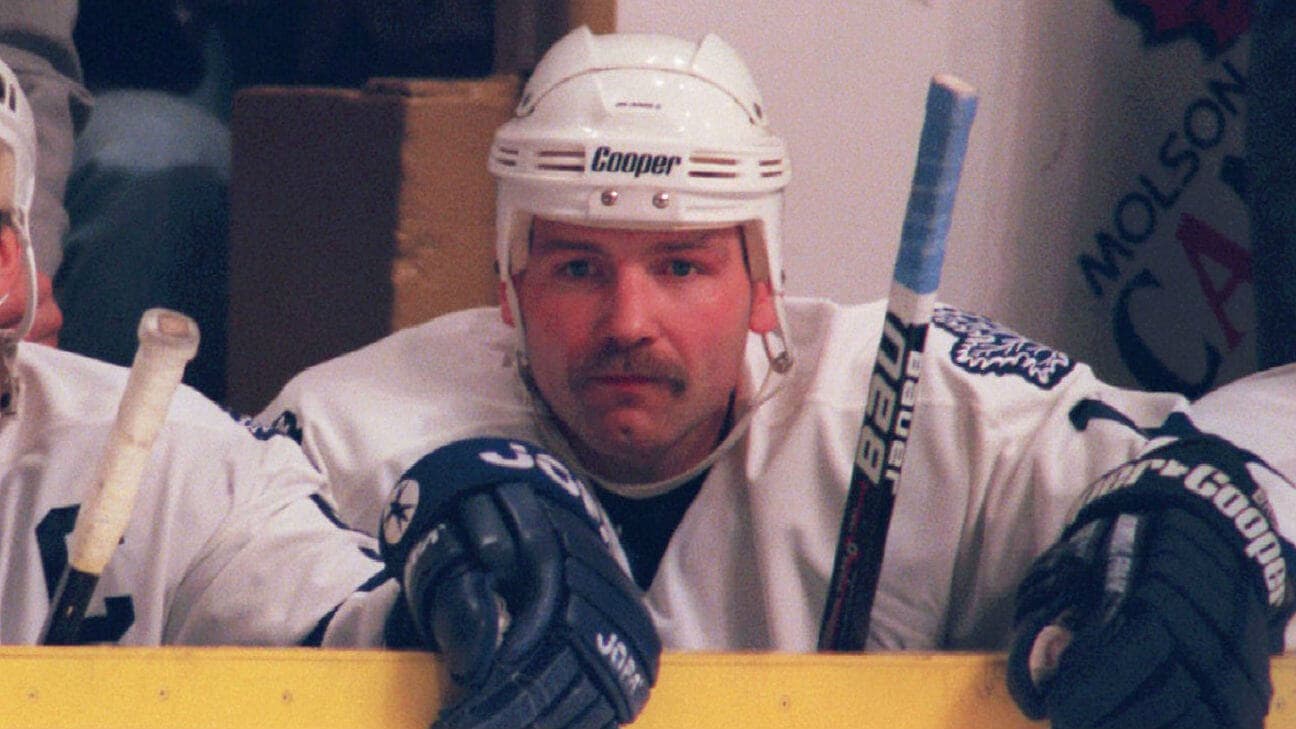 During the pregame for the Lightning and the Leafs, Sportsnet had Wendel Clark on to speak to David Amber. While Amber was doing what he could to prompt a "Leafs should have responded to the dirty play on Liljegren" response from Clark, the response given by Clark was far more relevant to the Leafs issues with toughness.
Clark's response was that the Leafs should have been establishing themselves physically far earlier in the game against Boston and that they shouldn't be responding to toughness, it should be something they are already demonstrating. Clark's "it doesn't do much good after the fact" response might have downplayed the fact that there still is a need to stick up for teammates (which Clark would have done without hesitation) but Clark also would have been walking the walk of trying to inflict pain on the Bruins from the moment the puck dropped, if not prior to the start of the game.
No team is at their best when they are waiting for the game to be brought to them. The Leafs are at their best with aggressive offensive attacks, dominating the shot count, and bringing that logic to other areas of the game makes sense. The Leafs don't need Ryan Reaves to step in after the fact, the Leafs would be at their best if they are finding shifts for Reaves early in the game when he can be catching top opposition players with heavy hits early and giving them some pause about heading into the tougher parts of the ice.
If the Leafs are going to establish physicality that means they will likely need to find Reaves shifts within the top nine, when his antics can be balanced out by players who can cover for his play, not necessarily give out fourth line shifts early on. This simple deployment approach seems like it gets the most out of Reaves, a player the Leafs' GM obviously values, and sets the pace for the rest of the Leafs team. Reaves hitting begets Bertuzzi hitting begets McCabe hitting and before you know it Mitch Marner isn't doing flybys anymore.
Maybe that's an oversimplification and optimistic view of what happens with coming out with a physical game, but the Leafs are in more of a position to try it than ever before. Players like Knies and Gregor can certainly contribute that approach as well. It doesn't seem like a difficult thing to build into a game plan.
The Leafs might not find their next Wendel Clark or Darcy Tucker to deliver on what many Leafs fans want the team to be, but it seems entirely possible that this team can be coached in a direction that mirrors what made those players successful and that came from establishing their presence in the game early and then not backing down later on.