What does a successful summer for the Leafs look like?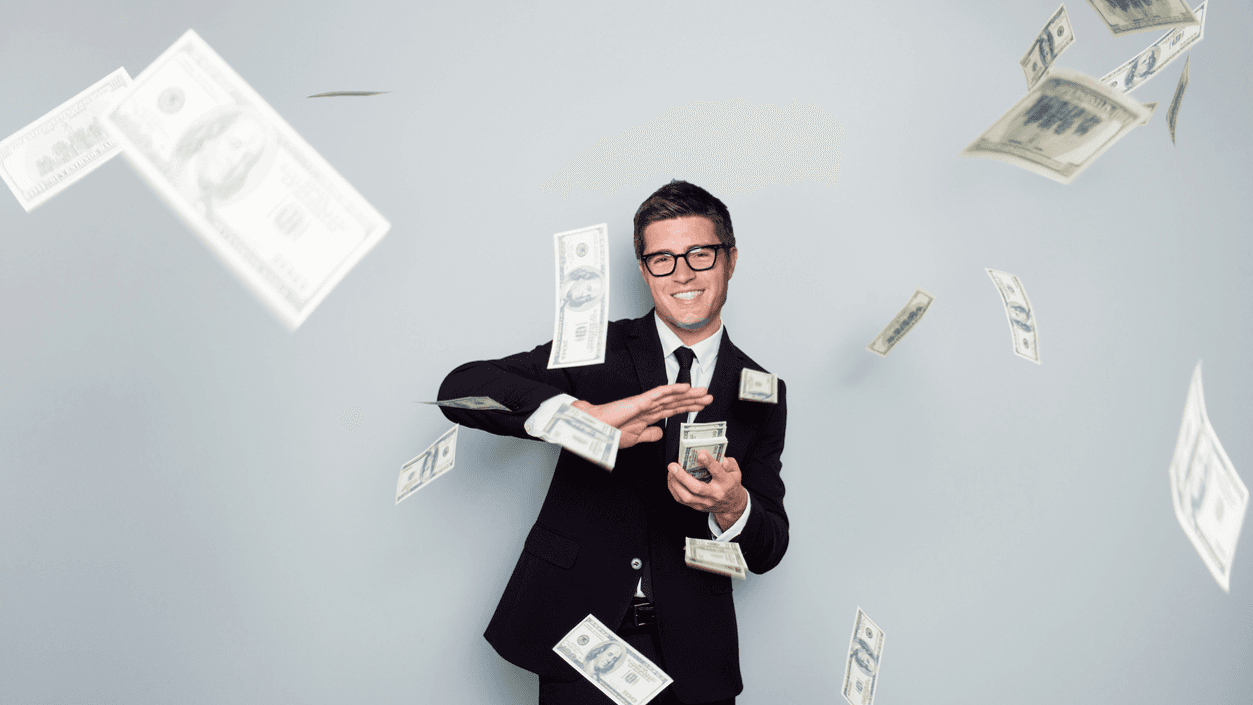 The Leafs are starting from a pretty good place. Much like last year, but this year there is a lot more buy-in to where they are starting from because it's a lot easier to lose to the Lightning in the first round than the Canadiens or Blue Jackets. Here's to progress.
Anyways, there isn't a whole lot that really needs to be done (in theory) as we should be somewhat comfortable with a team that finished with the fourth best regular season record. Except, the salary cap doesn't make it as easy as saying "everyone gets to come back", it's a little much to expect everyone to have career years again, and if there's one thing to learn from the Lightning it's that no matter how much you like your roster you need to always be looking for opportunities to improve it.
So let's begin, here's what needs to be dealt with:
1. Goaltending
This isn't a surprise to anyone, given that Mrazek was a trainwreck, neither Kallgren or Woll really looked capable of being 2nd or even solid 3rd string options at this point, and Jack Campbell is likely too expensive for what he is, and the Leafs find themselves either searching for bargains or need to splurge on an option that is superior to Campbell. Throw in the fact that Steve Briere is now out as the goaltending coach, and you'd hope to have someone in that role who can inform what needs to be done with their current or future stable of goaltenders and there is a lot here that needs to be sorted out very soon.
We've been spilling a lot of digital ink here already discussing this topic, and really the only thing I think everyone at TLN can agree on so far is that we want the Leafs to roll the dice on Eric Comrie in some capacity, but how to handle Mrazek, whether Campbell is worth bringing back, and everything else is still very much open to debate.
A successful summer for the Leafs would be starting next season with either a pair of goaltenders that come in around the cap hits of Campbell and Mrazek combined last season or having a goaltender that brings back that sense of confidence the Leafs had during the Belfour and Joseph prime years.
2. Sandin and Liljegren re-signed
Getting RFAs signed seems easy enough. Considering both were good, but not so amazing that the Leafs need to break the bank helped. No matter what even on a bridge deal the Leafs will wind up paying for potential to some degree and the biggest complication is that both are prime targets for offer sheets, you know those things that no one really ever did until someone finally did one. The fact that a team can pay either of them a $4M x 5 year contract and only lose a 2nd round pick in the process means the Leafs need to have a sense of urgency around getting these contracts done.
The other piece that might need to be considered is when the contracts end. Two summers from now we're going to be dealing with the next Matthews and Nylander contracts, with the next Marner contract to follow the next year. Having Sandin and Liljegren with expiring contracts at the same time could either be a blessing or a curse for the Leafs. Do they want the flexibility of extra cap space to prioritize their key players or do they not want to deal with potentially two more important contracts in that time.
In a perfect world, the Leafs would find themselves with a bit more cap space that they could give Sandin and Liljegren a bit more money for a bit more term. That probably reduces the threat of offer sheets as well.
Anyways, success with Sandin and Liljegren probably means having them under contract before free agency opens. The fact that neither are arbitration eligible means the Leafs can't shield them from offer sheets by going the arbitration route, they will instantly be exposed, and given Sandin's role so far being fairly ambiguous, there has to be at least a little interest to listen to outside offers. Acting fast and hopefully avoiding going over $2M x 2yr or $3M x 5yrs would look like absolute wins.
3. Draft well
If the first two points weren't obvious enough, here we are going all-in on obviousness in point number three. The Leafs are incredibly fortunate to have Matthew Knies. It's not through luck, the team does draft well, and they likely will again this year, but at the same time there is a shortage of blue chip prospects, and instead just a strong assortment of promising prospects, many not near NHL readiness.
While I can certainly appreciate the need for the Leafs to pursue the best player available, the Leafs did right by their organization last year when they brought in Knies who has the size to go with skill, and was much more a complete package player, and not chasing high output offense as they've done in previous years. Looking for a center or larger player with skill in the early rounds and relying on undersized wingers with promise, later on, seems like a good balance to me, and while I have no reason to doubt the Leafs at the draft table, my biggest ask remains a center that the Leafs can comfortably see fitting into the middle six. An NHL sized center with skill might be too much to ask for 25th overall pick, but that's probably what first round success looks like.
As for success throughout the draft, consider me Anthony Molina talking to Sonny Weaver, "You can help me by making a splash."
4. Cash out where they can in the name of cap space
Selling Alex Kerfoot should be about the easiest thing in the world. After July 1st, he's cheap to pay and he's a 50 point winger, penalty killer, and part time center. As much as those are things the Leafs can use, there is a lot of good that can be done with $3.5M cap space and picking up assets along the way.
There's also the matter of seeing if there is any value to be had in Jake Muzzin (difficult to move because of his full no trade clause) and Justin Holl (easy to move as he's a minute eating RHD at $2M).
It seems pretty certain that Muzzin will be back, but testing what is there doesn't hurt. Holl on the other hand seems like he should have value the second teams start throwing stupid money at players on free agency day. A lot worse defensemen got a lot more money than Holl last year and the Leafs should be able to take advantage of that.
To some extent, Pierre Engvall should also be lumped into this group. He's an RFA and the Leafs should be able to get him back at a not awful contract, but if the price starts drifting too far north of $2M AAV, the Leafs might want to cash out on one of their many career year players that might not follow it up with identical results.
The Leafs are starting off with roughly $11M to fill between 6-9 roster spaces, including Sandin, Liljegren, and a starting goaltender. Gaining some additional flexibility where they can will be beneficial, especially with players like Kerfoot and Holl that had a hard time nailing down a set spot in the lineup last season. I'm not sure $16M to address 8-10 positions have the Leafs faring any better, but Kyle Dubas has proven to be creative with less, and after Kampf, Kase, and Bunting the bar is set pretty high.
5. At least listen to offers for some of the big names
I really like William Nylander. I'm an annoying defender of Nylander when people dare criticize him. The Leafs should absolutely listen to offers on him after a career year.
I love John Tavares. He was one of my favourite non-Leaf players when he was with the Islanders. A framed picture of him from his World Juniors appearance is hanging on the wall next to me. The Leafs should see if there is a team he'd waive his NMC for.
You get the point and really the same thing applies to Mitch Marner, Morgan Rielly, and TJ Brodie (well, maybe not Brodie as there is no chance the Leafs will replace what he brings). The don't make a trade for the sake of making a trade philosophy makes a lot of sense, but man, the past couple of years of completely closing off any discussion about these players could have been holding the Leafs back.
Really there's no expectation here and success could look like running back this same core, but you at least have to consider what can be done by mixing things up a little. With the exception of Auston. You absolutely don't move Auston. Ever.
6. Bring in exciting and cheap depth
Who these players will be, we really don't know, nor do we have the best idea until after buyout season and we know which RFAs don't receive qualifying offers. We do know the bar is set high and running back players like Kase or Blackwell at a low price even meet the need.
Right now players that are speculated to be bought out like Phillippe Myers, Jason Dickinson, and Nick Foligno could all be viewed as potential fits. Other existing UFAs like Mark Pysyk, Nick Bjustad, Andrew Cogliano, Sam Gagner, and Curtis Lazar all have shown depth value. As for RFAs without qualifying offers, my eggs are in the basket of Miles Wood, if he hits the open market.
Given the NHL's fondness for claiming Leafs players off of waivers it makes sense to overstock on potential bottom six players and while having players like Joey Anderson and Nick Robertson naturally assume roles in the Leafs lineup next season, it seems reasonable to still have them have to beat out some NHL veterans.
Success in this depth search probably means getting players who are hard to play against but not hard for Leafs fans to watch. Someone like David Kampf was a great find because heads were left scratching when he was signed. Going off the beaten path works. If I'm a little confused by a signing, I'm prepared to eat my words later.
7. Address the center position
Matthews, Tavares, Kampf is a pretty decent looking 1-3. Filling the fourth line position shouldn't be too difficult either and as things stand the Leafs have Kerfoot as their de facto top six center understudy. It's only if they want to move on from him or try Tavares on the wing that center depth really becomes a priority. I'd argue that either one or both of those things should happen and that opens up the door for a need at center.
Centers ain't cheap, and that's a problem. They are also important so making sure the position is set up in the best way possible has to be a priority.
There are plenty of paths to addressing the center need…
The Leafs clear some cap space and the daydreaming about Nazem Kadri begins. More practically the Leafs try to get Victor Rask as a discount middle six Plan B.
The Leafs trade youth for youth to get an affordable center with top six upside. Chicago floating the idea that Kirby Dach could be available certainly warrants considering if the Leafs can build a package centered around one of their RFA defensemen to land a big cheap center. Or more reasonably sticking with Chicago but switching the target to Dylan Strome.
Going big, if there is a name that makes sense dealing one of their star players (other than Matthews) to make it work.
That's far from a complete list of options, but a successful summer means the Leafs have a more capable center than Kerfoot if injuries occur, and the Leafs have the opportunity to put Tavares in the best position for him to achieve the results they need from him over the next few seasons as well.
Other pieces to consider
Do the Leafs have the opportunity to chase other veteran players who want to win in their hometown?
How much impact do the Matthews, Nylander, and Marner contract expiration dates have on what the Leafs do?
Do the Leafs steer more towards a physical, big body approach? Can they achieve that?
Are we over estimating how happy Kyle Dubas & Co. are with their defense?
While a big splash might not be in the cards for the Leafs this offseason, the goaltending situation and cap reality are enough to ensure it won't be a quiet summer. Four RFAs, Three UFAs, and a Petr Mrazek certainly make for a busy summer.
Oh yeah, and they need that goalie coach too.
ADVERTISEMENT – CONTINUE READING BELOW