What would it take to feel confident in the Leafs goaltending?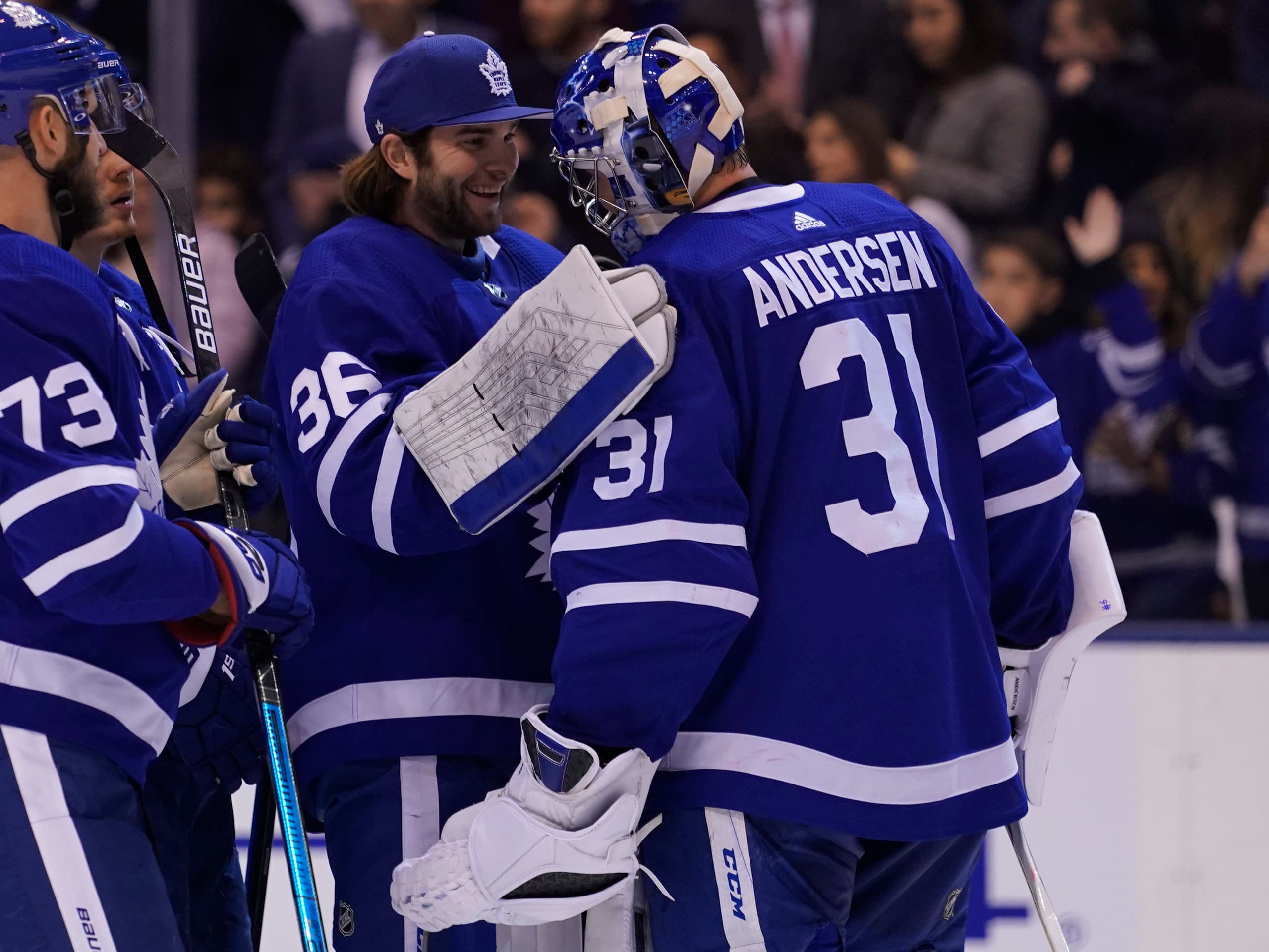 Photo credit:John E. Sokolowski-USA TODAY Sports
Goalies, amirite? Okay then. Enough said.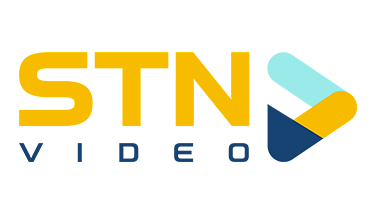 Yes, goaltenders are voodoo, unpredictable weirdos who are seeming stellar one minute and the scapegoat the next. A lucky few teams find their Dominik Hasek or Patrick Roy, on to put it this year's terms, find their Connor Hellebucyk. The Leafs haven't been particularly fortunate in net this century, and probably the case and point on that is that Frederik Andersen has been the Leafs best goaltender of at least the last 15 seasons, and we are presently seeing a large portion of the fanbase attempt to run him out of town (honestly a strong case can be made for this, so I'm not passing judgement.)
This week I decided to ask the TLN contributors the important question, "what needs to happen for you to feel confident about the Leafs goaltending situation?"
Here are their responses…
Ryan Hobart:
A Stanley Cup or four might do the trick. The goaltending this team got in my early days of fandom should qualify as childhood trauma. Following that up with the Bernier/Reimer experiment, and now a long run of Frederik Andersen being so hot and cold, I don't think there's anything but repeated championship success that could really ever make me confident that the goaltending is good enough.
Michael Mazzei:
It simply starts with Frederik Andersen pulling together a string of strong performances regardless of how the team in front of him plays. Then the likes of Jack Campbell and Michael Hutchinson need to stay healthy because their absence exposes the organizations lack of overall depth (although Veini Vehvilainen does improve it considerably). That's really all they need: reliable goaltending that can remain healthy as much as possible. Anything less will surely give fans continued dread.
Nick Barden:
Consistency. Frederik Andersen needs to be strong on the back-half of the season along with Jack Campbell and Michael Hutchinson. It also has a lot to do with how the defence plays in front of them. If there's a lot of turnovers, then it may be a bit harder for the goaltenders, but they have to make the saves needed to win games. If they can, there'll be success. If not, then we say "uh oh".
MerOutLoud:
Honestly? Giving Freddie more time off. His load is too heavy and has been for a while. The team needs to find a way to balance games better among the goalies available to them. The starter and backup situation is tired and not working well. Start rotating them (when Jack is healthy.) That might at least help things.
Nick Richard:
No matter how strong Andersen may look the rest of the way this season, I don't think I will ever be confident in his ability to get it done in the playoffs until he actually does it. I also believe that with Andersen in the final year of his deal, the goaltending situation has to be strictly a meritocracy when Campbell is fully healthy. Chances are that we are witnessing the final stretch of games in the Freddie Andersen era so there is no need to handle him with kid gloves, and whoever is performing at the highest level should be the man between the pipes when the postseason rolls around. So to answer the question, I will only be fully confident in the Leafs' goaltending situation once they have someone who proves they won't wilt under the pressure of playoff hockey.
Nick DeSouza:
Goaltending is such an unpredictable aspect of hockey that I don't think one can ever be 100% confident in it. Getting hot goaltending is essential for successful playoff teams so the Leafs will have to ensure their starting goalie is ready at that time.  This season Andersen's penalty killing SV% is bringing his overall SV% down as he's been quite good at 5v5. If he continues to play at this level, his overall numbers will increase and he should head into the playoffs with some momentum.

With that said, there definetely should be concern regarding the Leafs goaltending heading into an "all-in" playoff run. Andersen hasn't been great in past years when it's mattered and he's allowed some soft goals in elimination games. He's in his last year of his contract and is going to be their number one goalie heading into the playoffs unless something drastic happens. I think Campbell is a solid option but his health and whether the Leafs would ride him in the playoffs is still up in the air.
Matthew Rodrigopulle:
Confidence in the goaltending situation? Sounds new.

But in all honesty, it's been a while since I've felt a consistent feeling of confidence with the Leafs' goalie tandem. It's mainly because of a lack of consistency, which is the issue here. Frederik Andersen has what it takes to be an elite, league-leading goaltender and we've seen flashes of that many times before. The Leafs backup problems have also been drastically improved, with Jack Campbell playing solidly in his starts and even Michael Hutchinson contributing. But consistency is the issue. Sometimes, factors like injuries are out of the team's control and not a reason for blame, but if Andersen can start stringing together plenty of solidly convincing, elite performances, regardless of how the team plays in front of him, my confidence in Toronto's goaltending will be much higher.
Scott Maxwell:
I don't think I'll ever feel fully confident in the goalie situation, but that's because I've mostly resigned to the fact that luck plays a pretty big role in goaltending so regardless of how good Freddie and Jack are for the rest of the season. I mean, we've seen Andrei Vasilevskiy drop an .856 save percentage in a playoff series to tank one of the best teams we've seen in a while out of the playoffs, and we saw Joonas Korpisalo, a career .906 goalie, play out of his mind in the series against the Leafs last year. Goaltending is voodoo, and Freddie could be a Vezina candidate this year and still lose us a series. Or he could be having the season he is now and stand on his head on route to a Cup win.

I think the best case scenario for Fred this year is Braden Holtby's 2017-18 season, where he had a .907 in the regular season, and even lost the starting job to Philipp Grubauer to start the playoffs only to win it back, and play really well on the Caps cup run that year. However, what helped him there was him and Grubauer splitting the net for most of the season, something that hasn't happened yet with Fred and Jack. Once Campbell is healthy, I'd like to see them split the starts going forward. Andersen is 31 now, so he probably shouldn't be getting 80-90% of starts if he wants to be rested for the playoffs, and maybe a more rested Freddie can help the Leafs go the distance.

Regardless, I think the solution in the crease this year is Andersen, whether people like it or not.
Mark Norman:
For me, there has been a slow erosion of confidence in Andersen ever since Game 7 vs. Boston in 2019, when he allowed two crippling goals in the first period en route to a 5-1 elimination loss. Following that, his 2019-20 season was a disappointment and his 2020-21 season thus far has been a borderline disaster with a sparse sprinkling of competency. I have gone from being surprised and patient when Freddy lets in a bad goal to having an ever-present feeling of impending dread whenever the opposition has the puck in our zone. And while the Leafs players are saying all the right things about Freddy in the media, I think it's quite reasonable to assume many of them may be losing confidence in him as well. To be playing this well and to be shot in the foot so frequently has to take its toll.

Simply put, Andersen's performance this season has not been up to par. He has never received better shot / shot attempt suppression during his tenure as a Leaf, yet somehow his numbers are not being buoyed by that improvement in front of him. So how does one have confidence in a goaltender who's receiving more help but doing worse? It's a tough ask. It makes me question if Freddy's the guy who can put up difference-making numbers for four rounds, or if he's going to be the one to sink our best shot at a long playoff run during the Auston Matthews era.

So I guess I don't know what needs to happen to make me confident in our goaltending situation. I'm not sure the answer is in-house. Freddy could post a 0.930 the rest of the way and I would still not be able to shake that feeling that a stinker is around the corner in an important game where we need him most. Our Plan B in Jack Campbell is the greatest dude in the world but he (a) has 67 NHL games to his name, (b) has never played more than 31 games in an NHL season, (c) has played a total of 9 games for the Leafs, and (d) has played 3 games in the last calendar year. To suddenly pin this team's hopes on Campbell, despite the impressive performances we've seen in very limited action, feels like a big risk. So perhaps the answer comes in the form of a trade for a top-10 goaltender, but those very rarely get moved. Goalie trades rarely happen in-season and the Leafs have to contend with quarantine issues if they deal with American teams, plus Canadian teams aren't going to be lending us a helping hand. It all leads back to Freddy simply being better, but my faith in that outcome is at an all-time low.
Jon Steitzer:
The Leafs could go all in on goaltending and try and throw a huge offer at the struggling Ducks for John Gibson, who isn't exactly having the best years of his career at the moment, and try to get him back to his elite status in net. That has a wishful thinking element to it, and given the numbers over the past couple of seasons for Gibson, the question has to be asked, are you feeling more confident in net? Is there in fact a goaltender anywhere that can make you feel confident about the Leafs goaltending situation, and if you answered yes, what are the odds that goaltender is actually available from their team?
No, I think the approach needs to be to embrace not being confident in the goaltending situation. My biggest issue is that the Leafs play a more careful game when they have Campbell or Hutchinson in net, but play with too much confidence in front of Andersen, believing that this is two years ago and that he will magically bail them out. That ship has sailed and they need to play with more of a sense of urgency around him, and they probably need to find a blend of the defensive approach that generally works well for the Leafs with what Andersen needs from the defense in order to play his position better.
Long term, I think the ship has sailed on Andersen, and even though he's likely to be the Leafs goaltender for the remainder of this year, he probably won't be back. In that sense, I think the Leafs need to embrace the lack of confidence in their goaltender and spend a minimal amount of money on a goaltender that will share the net with Campbell next season. Give me a Campbell/Mrazek tandem on a shoestring budget, and let the team excel elsewhere. Team's with mediocre goaltenders have won the cup before, and the Leafs should be trying to find their Cam Ward/Martin Gerber tandem, not trying to find the next Brodeur.