What would you do Wednesday: The way too early Leafs line combinations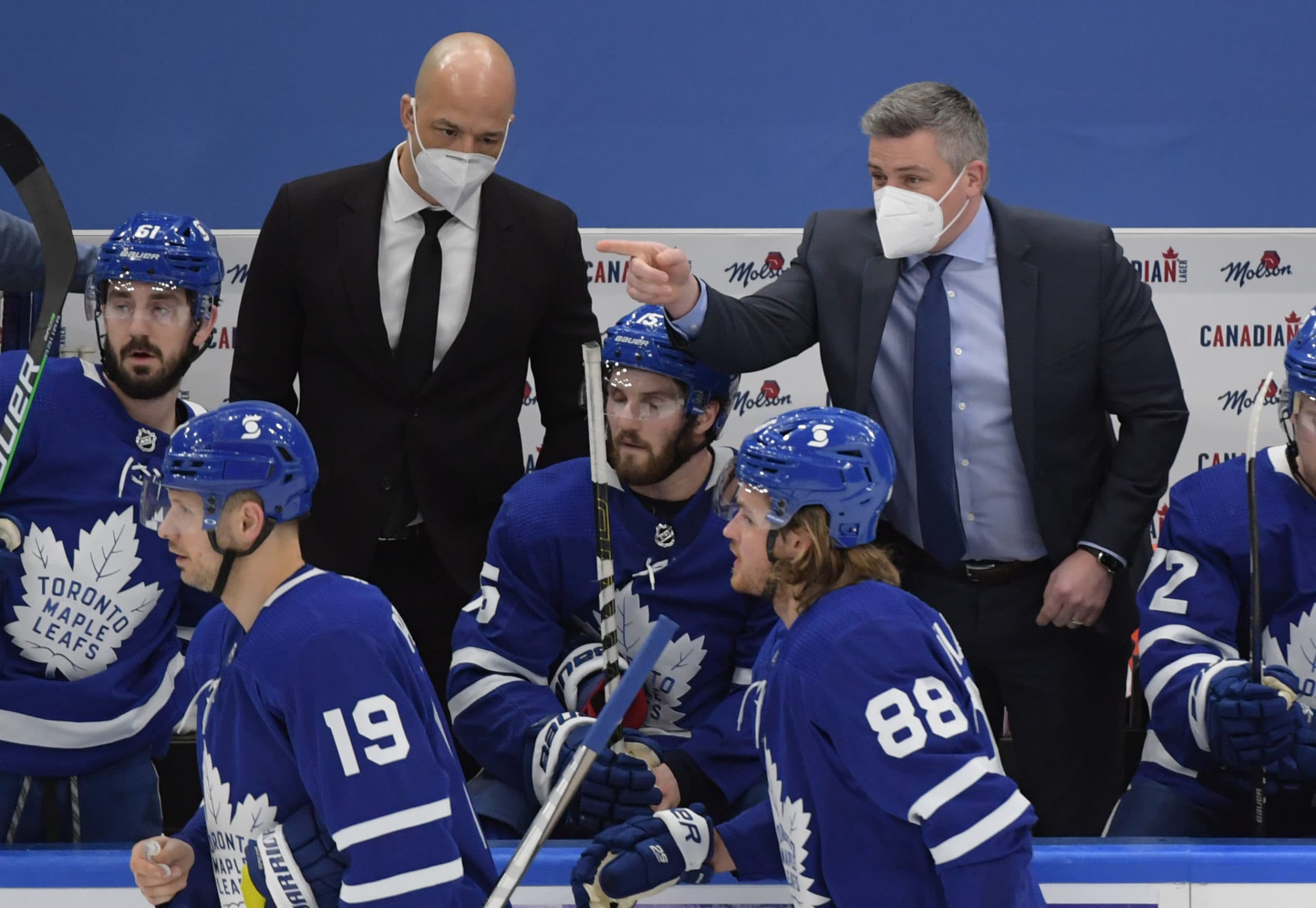 Photo credit:Dan Hamilton-USA TODAY Sports
How's it going everyone? Finally getting some rest after a busy week of TSN notifications and checking twitter last week? Good news, we're in the dog days now. And until we get the excitement of a new contract for Denis Malgin, we should probably plan on a much more quiet month from the Leafs.
With that development, I thought I'd bring back a TLN Classic this week in the form of What would you do Wednesday. We're not interested in telling you what we think, we're interested in taking the pulse of Leafs land, and now that there are a ton of new Leafs to work with, let's get a look at those way too early line combinations you've been working on. Don't pretend you haven't done it or that you're above making line combinations. We've all done and it is nothing to be ashamed of. Why not share them with us in the comment section and subject yourself to the ridicule of the internet? It's a good time. Frankly the abuse fuels me.
The stipulation we're putting on this is, work with what they've got. We don't need to see your Kerfoot for a 3rd, Mikheyev for a 4th, and Engvall for a 4th, trades, that then resulted in you flipping those three picks for @Jack Eichel. If there's any uptake on this post, we can do trade proposals next week. This week let's say the Leafs roster today is the one training camp opens with, and what's the best roster you can build out of that. Heck we'll even let you use Josh Ho-Sang because we're nice like that.
I'll kick start the process because I certainly don't want to say I'm not above line combinations and then withhold mine, so here you go. Flame away…
Jon's  lineup
LW
C
RW
LD
RD
G
Ritchie
Matthews
Marner
Rielly
Holl
Campbell
Nylander
Tavares
Kase
Muzzin
Liljegren
Mrazek
Kerfoot
Kampf
Mikheyev
Sandin
Brodie
Bunting
Spezza
Simmonds
I 100% can guarantee these are the lines they'll use. Or not. Instead you can see that I wanted a bit more toughness next to Matthews, a bit more defensive responsibility to sure up Nylander. I'm betting on Kampf's strength at center is the only change the Leafs are looking to make on the third line, but are generally happy with Kerfoot and Mikheyev together, and the fourth line is where Bunting takes up his initial residence until injuries move him up in the lineup.
On defense, we saw Sandin and Brodie work well, and getting the young defenseman into tougher situations will be important in the regular season, and Holl will presumably see time with Muzzin in defensive situations, but seeing if he can work with Rielly seems critical to his success, as well as Liljegren can use a strong partner to develop him as well. Unfortunately I have Dermott as the odd man out on the blueline, as well as Menell, who I assume will need a bit of a learning curve before being in the Leafs lineup.
The forward group has no shortage of guys on the outside looking in, as Engvall, Brooks, Robertson, and Anderson don't make the cut, and realistically Ho-Sang, Semyonov, Malgin, and Amadio will all probably be trying to get a look at bottom six roles as well. In a perfect world Robertson and Ho-Sang are forcing some tough decisions for the Leafs, but in a second most perfect world Toronto enjoys some nice depth.
Now it's your turn. Tell us what your line combinations are in the comments below.