Less than a week until we know which Leaf will be Kraken Seattle's roster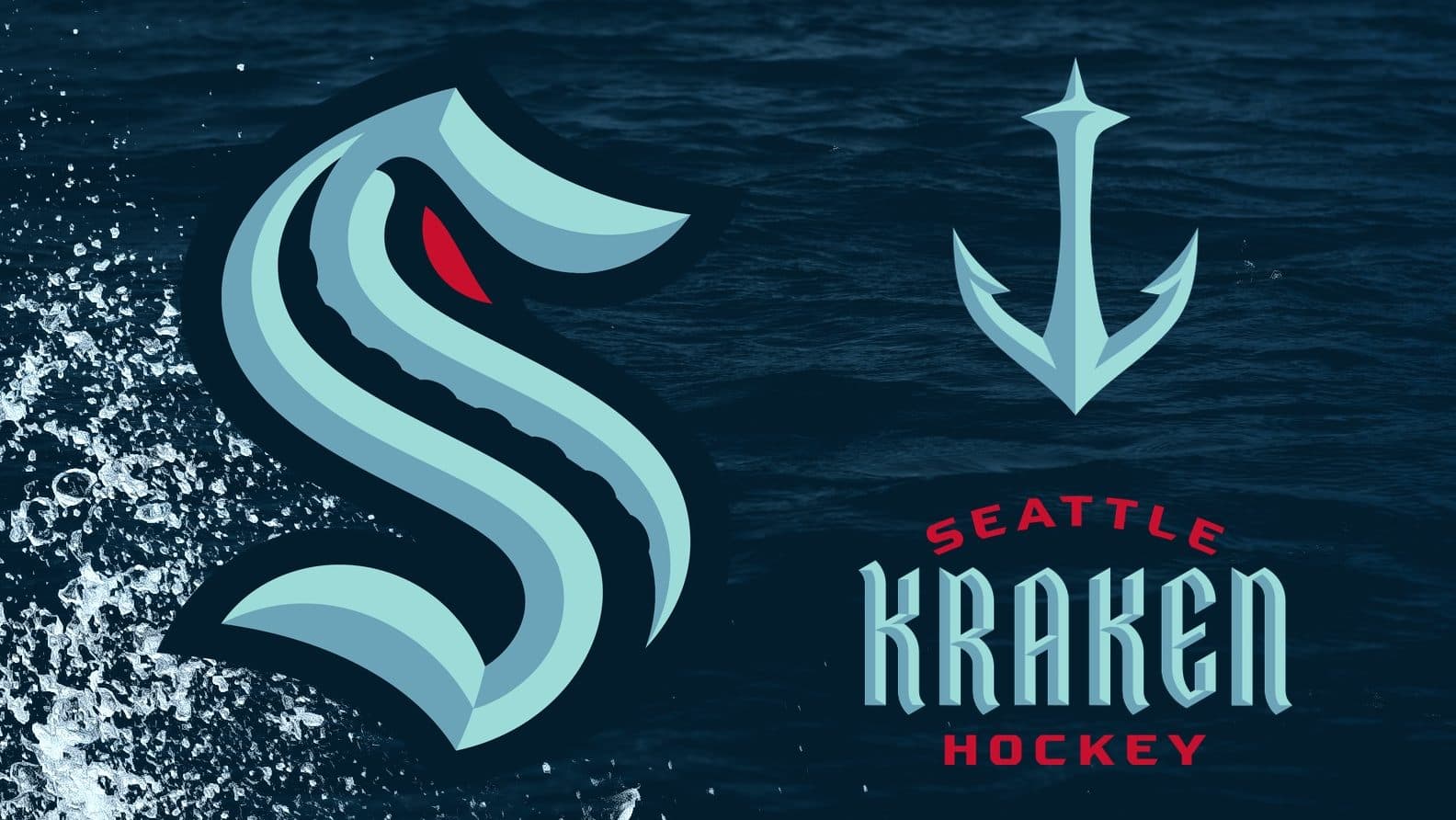 We are now in the thick of expansion draft season. The Suter and Parise buyouts are a clear sign that things are getting real and that the Kraken have no interest in making it easy on the NHL when it comes to the players they intend to select.
The deadline for requesting players with no movement clauses has passed and by Friday those players will have to identify if they will waive or not (giving the teams a chance to complete their buyouts).
Saturday marks the roster freeze for the NHL as well. Given that the Kraken are being difficult, it's entirely possible more teams turn to each other in order to manage their assets. By Saturday that opportunity will be gone, and by Sunday we'll know who is available around the league before the Wednesday announcement of the initial Kraken roster.
The Leafs have some options on how they'll approach their expansion draft decisions. The writers of TLN have weighed in on what the Leafs will do as far as protecting players:
Jori Negin-Shecter
The Maple Leafs don't really have five forwards that are really worth protecting in my view, especially if they don't plan to bring back Zach Hyman, which makes it pretty obvious that Kyle Dubas should go the 4F-4D-1G route. In terms of the four forwards, there isn't much question about whom you're going to be shielding from the Kraken next week. 34, 16, 88, 91. There's no reason to overthink it, and while Leafs Nation may still be bitter towards Mitch Marner's playoff performance, leaving him unprotected is nothing short of pure lunacy.

As is the case up front, the one goalie to protect isn't a hard question to answer either given the organization's thinness at the position. The world's second most wholesome goalie Jack Campbell (sorry, but that mantle remains James Reimer's) will undoubtedly be manning the crease on opening night next season for the Buds.

Ultimately, the only real question for the Maple Leafs is who do you protect on the back end? The triumvirate of Rielly, Brodie, and Muzzin are all shoe-ins, but that fourth spot is going to be hotly debated right up until the Kraken ultimately make their selection from Toronto. Should the Maple Leafs protect Travis Dermott or Justin Holl?

In my view, you would be silly not to protect the younger of the two in Travis Dermott. Despite Dermott's left-handed shot and lack of experience against tough competition, his upside is simply far higher than Justin Holl's, who will be 30 next season.  

Justin Holl really sputtered at the finish line

 this past season and was not great when separated from his partner Jake Muzzin. The choice certainly doesn't come without risks, but Justin Holl is the better choice to leave unprotected once July 21st rolls around.
Earl Schwartz
I think there's 8 names everyone can agree will be protected: Matthews, Nylander, Tavares, Marner, Muzzin, Rielly, Brodie, and Campbell. After that it's deciding between Kerfoot, Holl, and Dermott. I think Seattle sees Kerfoot as the most valuable, and there isn't a huge gap in value between Holl and Dermott. The Leafs could protect 7/3/1 and walk away with a more talented roster.

With that being said, Justin Holl is entering his 7th year in Toronto, he didn't make the NHL full time until he was 27, and he's never once been on waivers. Dubas has never risked losing him before. He's big, a right shot, and had stretches where he looked like a legit top 4 D. For 2 more years at $2m, I think the Leafs go 8/1 and protect Holl. That leaves both Kerfoot and Dermott exposed, but you can only lose 1 player. It also gives the Leafs the option of trading Kerfoot before the expansion draft, as long as the return is better than what you could get for Dermott after the expansion draft.

There's the slimmest of possibilities that Seattle takes someone like Adam Brooks or Joey Anderson, but the Leafs can essentially only protect one of Holl/Dermott/Kerfoot and they're going to have to be okay with losing one of the other two.
Ryan Hobart
My protection strategy is 7 forwards 3 defense and I'm not stopping too long to think about it. As Earl said, there's 8 names we can all agree on, Campbell, the big four forwards, Rielly Muzzin and Brodie on defense. I'd be adding Kerfoot, and a couple of younger forwards like Brooks and Anderson. Engvall is expendable and costs more than can be totally buried in the minors, so that makes him not that attractive a target for Seattle. That will leave them taking their preference between Dermott and Holl, and I believe they will take the younger but still NHL proven player in Dermott. The Leafs have so much more depth at defense than they do at forward, so it's not going to take them as much to replace Dermott or Holl than it would to replace a legitimate middle 6 forward in Kerfoot.
Dylan Murphy
As most people are saying, the following 8 names are obviously going to be protected- Campbell, Nylander, Tavares, Matthews, Marner, Rielly, Brodie, Muzzin, but from there, who do you protect? Let's analyze the 3 most likely targets of the Kraken:

Alex Kerfoot has proven himself with his playoff performance to be an effective 3rd line center who can move up in the lineup occasionally and is a pain to play against. There's value there, but can a team as cap-strapped as the Leafs have a $3.5 million 3rd line Center who's not always a full time Center? Not if they want to genuinely improve into a team that, like Tampa, can boast about having at least one scoring threat on every forward line (which should absolutely be the direction they steer the team in, given how the playoffs in recent years have ended.

The other two prime Seattle candidates are Justin Holl and Travis Dermott. In Holl, the Leafs have a serviceable top-4 defenceman who defied the odds and became a full time NHLer at the age of 27. In Dermott, a reliable young defender who hasn't had a real opportunity to take the next step towards his potential because of a logjam of defenders ahead of him on the depth chart. Holl is a proven commodity, so surely he should be protected, right? I'm not convinced. At the age of 30, Holl is what he is now, his potential has tapped out. Dermott still has more to give, and for that reason (and the fact that Holl struggles when not paired with Muzzin), I'm protecting Dermott, and furthermore, should the Kraken take Kerfoot (as many expect), I would trade Holl to elevate Dermott higher in the lineup.
Jon Steitzer
It seems like there is a tendency to lean towards the protect eight skaters (read 4 forwards, 4 defensemen) rather than the 7F-3D approach, and to some extent I think that's a little silly. I'm not convinced there is a notable difference between @Justin Holl and @Travis Dermott, and rather than debating who to protect, let Seattle choose between the two of them, while protecting seven forwards instead of four. When it comes to defensemen we can assume @Morgan Rielly, @Jake Muzzin, and T.J. Brodie are the players being protected.

That brings us to the forwards where @John Tavares is locked in due to his NMC, but @Auston Matthews, @William Nylander, and @Mitch Marner don't require a lot of thought about being protected either. The Leafs have to leave two of the four following players unprotected to meet the requirements for the draft (@Pierre Engvall, @Alexander Kerfoot, @Jason Spezza, and @Wayne Simmonds.) The Leafs could potentially leave Spezza and Simmonds unprotected, and honestly they should, but I'm not entirely sure they want to protect Engvall or Kerfoot either, and are comfortable having the Kraken choose from that entire group.

Beyond those mentioned above the next in line for protection in the 7-3-1 model would be Joey Anderson, Adam Brooks, and Denis Malgin. Anderson shows some promise and might be a legitimate option for Seattle if they are going with a youthful team chasing upside. Adam Brooks seemed to be emerging as a viable fourth line center option, but isn't really someone the Kraken would consider unless they are shooting for the lowest cap hit allowable, and Malgin, well, Malgin probably has the most offensive upside of the group, but really protecting Malgin or Brooks would be a stretch. Anderson is only worth protecting if the Leafs were already committed to at least one other forward they'd want to protect.

The forward the Leafs would want to protect would either come via an internal signing (i.e. Hyman, Foligno, or Galchenyuk), or via trade. The Leafs could make a move to acquire a forward that another team is unable to protect. The 7-3-1 seems like the fun approach, the ambitious approach, but the unlikely one.

Much more likely is it goes as expected the Leafs lock into the 4F-4D, and Justin Holl is protected because while Dermott has youth and cap space as selling points, Holl is the guy who was functioning in an improved top four last year.

Oh yeah, and they'll probably protect @Jack Campbell over @Michael Hutchinson.
What would you do? Are you going 7-3-1 or 4-4-1? Who will be Seattle bound? Let us know in the comment section.