What's next following Auston Matthews' contract: Leaflets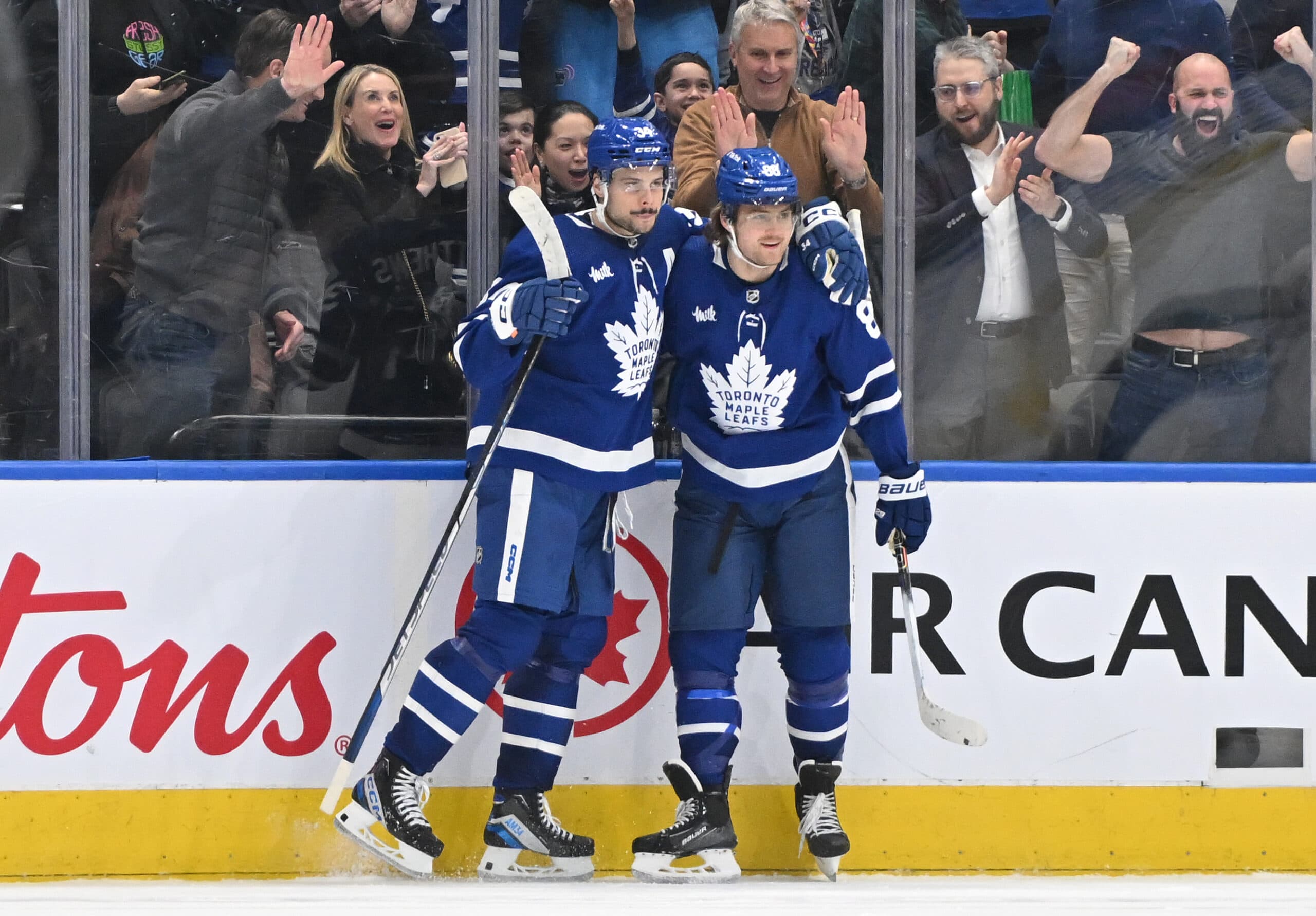 Photo credit:Dan Hamilton-USA TODAY Sports
I think back to August 1st when I wrote about how big news doesn't go down this month. What an ass I was. Of course, I was hoping that Brad Treliving would prove me wrong and give us something to talk about, so I'm not exactly sorry about that statement. Given that the Matthews news is still fresh in heads it seems only fitting that we slice it up from a few different perspectives. It's time for some takes.
What can additionally be expected of Matthews now?
There are a few ways of looking at raises whether you are the first line centre for the Maple Leafs or a bagger at Safeway. Three things go into getting more money. The first is rewarded previous hard work that went above and beyond. You can say the Leafs are doing a bit of that here. Auston Matthews was always compensated to be great, but a 60 goal season and a Hart Trophy are things that are monumental and to some extent a raise is a way of saying that.
There's also looking at this as a market adjustment. And maybe that is all this deal is. Matthews is got a nice little raise based on the projected salary cap of $87.5M for when his deal kicks in. If that was entirely the case you might not have seen him take up a larger percentage of the cap. That could simply be an acknowledgement that as a pending unrestricted free agent the realities of the situation are different enough to warrant paying Matthews a bit more.
If it was just the first two things, I'd still be happy with the Matthews deal, but the reality is that now that Auston will be making almost $2M per season than he did previously there might also be an expectation that he finds a way to do more. If you ask for a raise typically an employer is going to ask what more are you going to give me. Employers are jerks like that. However, as consumers hoping that Matthews can give the Leafs more it's at least worth considering whether he has another gear for the coming years.
The biggest piece that is going to dominate comment sections on Matthews for the foreseeable future is the playoff performance aspect. It's not that Auston Matthews has been bad in the playoffs, it's just that he hasn't taken over a series during his time in Toronto and if he wants to be paid the way that McDavid and MacKinnon are, he needs an overwhelming playoff display that shows that he can be impossible for teams to contain. That is a heck of a lot to ask of a player but those expectations certainly align with his contract. Regular season numbers are nice and all but no Rocket Richard banners are going up to the rafters.
Last year I joked about how a 40 goal, 85 point season was an "off year" for Matthews. That is one hell of an off year. The new reality is that needs to be the bare minimum offensive output for Matthews. It's nice that he's rounded out his game a bit every season, but anything he adds can't come at the cost of what he's primarily on the Leafs to do. Again, the bar needs to be set incredibly high here and while status quo Matthews for the next four years is still some of the best hockey ever played in Toronto, it is okay to expect more when the reality of his contract dictates it.
The final piece really seems to be about cementing himself as a leader on the Leafs. Whether it is now or when John Tavares' contract comes up, it seems inevitable that Auston Matthews will have the "C" on his chest. Matthews needs to have more of a leadership presence on the Leafs not just be their best player. He can be more integrated in the communities around Toronto as well. This could be just my read of the situation but at no point have the Leafs ever felt like Auston's team the way other star players leave their mark on their organizations. I don't even know how important that is or whether it translates to success in anyway, but from his own legacy standpoint it seems to be the element he lacks compared to players like Sittler, Gilmour or Sundin.
While this week has largely been about breathing a sigh of relief that Auston is back it does seem fair to attach a high level of accountability to everything he does (knowing full well that some of us will still find a way to be completely unreasonable.)
Nylander next?
Watching the Matthews contract play out at the same time William Nylander has emerged in the media has been entertaining. Nylander's laid back approach to absolutely everything is a delight and his water off a duck's back approach to life in many ways makes him the perfect player for the Toronto market. Nylander doesn't seem to be in any kind of rush to get a deal done and will trust his agent to take care of the ugliness for him. Nylander's laisse faire attitude combined with a pitbull agent makes for a hilarious lack of urgency and gives Lewis Gross an opportunity to be as unreasonable as possible for as long as possible when it comes to his asks. Comforting though is Nylander saying that he only wants to play in Toronto and while that could translate to Treliving saying "but we can't afford you" or Nylander saying "I only wanted to play here but your offer was too low" there is a general willingness to take his word at face value.
So while Matthews signing likely makes Nylander more excited to re-sign in Toronto, I wouldn't anticipate that his deal is coming any quicker.]
What does the Leafs' cap situation look like for 2024-25?
Well…Toronto has $13.25M less to spend. Nylander and Samsonov are still the most notable names on a list that also includes Bertuzzi, Brodie, Domi, Klingberg as well as Liljegren and Robertson. The Leafs have $33M to get all of that done or find suitable replacements. That looks like a pretty good situation to be in. Let's assume that Nylander and Samsonov take up $15M of that. The Leafs would be left with $18M or $3M per vacancy when it comes to remaining players listed. The flexibility around how different roles are prioritized puts the Leafs in a good spot, though Toronto was in a good spot this year and still wound up with John Klingberg, so it's not a lock that they'll get it right.
Beyond 2024-25 attention will shift to the Marner and Tavares contracts and maybe I'm kidding myself on this but the Tavares contract expiring seems like a reasonable means to bring back both players and still have more cap space to work with than in previous years. Things always seem to have a way of looking rosier in the future, at some point I'll have to remember that there aren't too many times things have played out optimally for the Leafs moneywise during the salary cap era.