Whether it's to showcase or to embrace depth, the rumours around Leafs defense being available aren't going away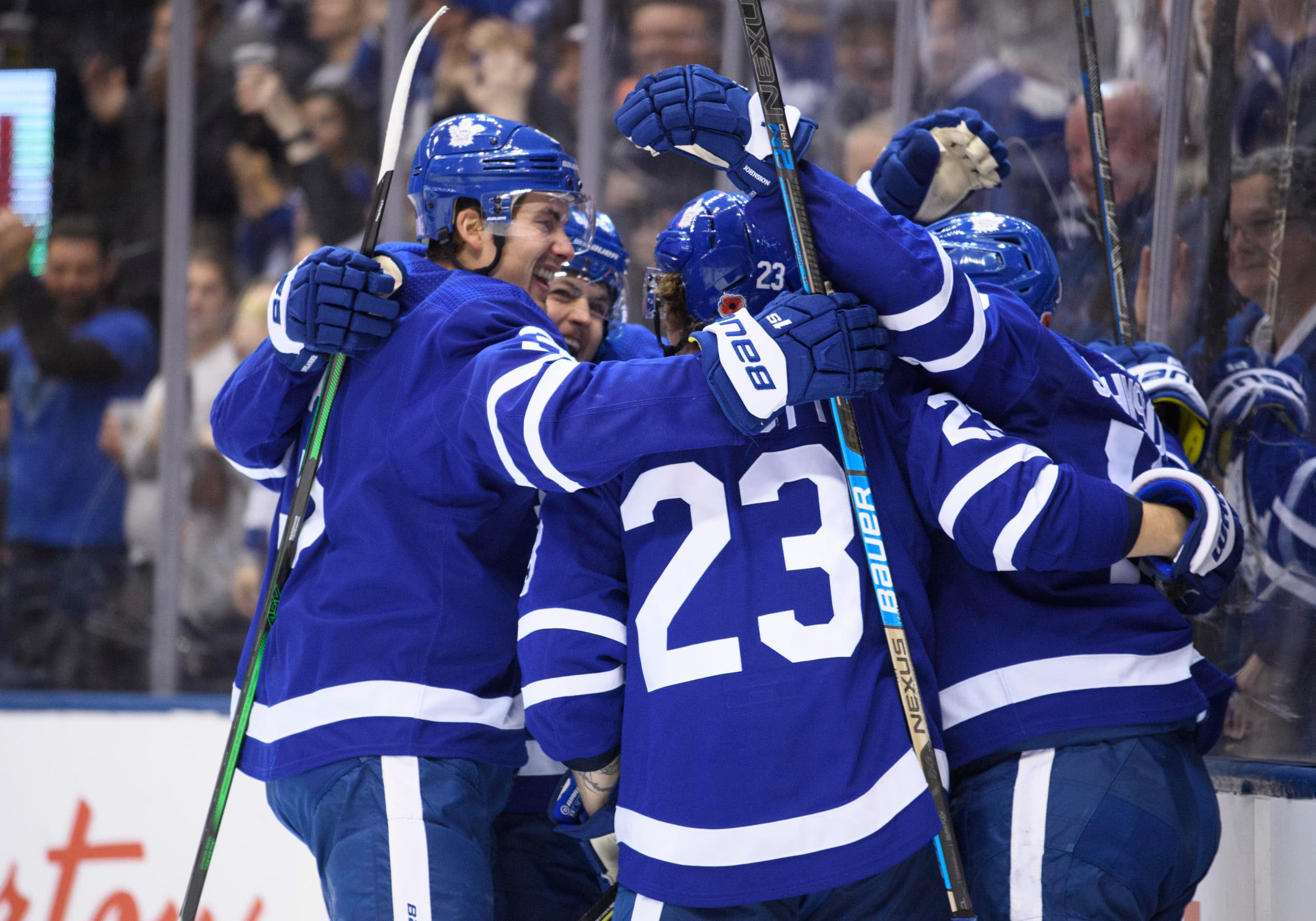 Photo credit:© Nick Turchiaro-USA TODAY Sports
It was exciting times in Leafs land as the insiders swarmed around the idea that the Leafs were making one of Travis Dermott or Justin Holl available for trade, that seemed to quickly dry up and the Leafs are left with the reality of balancing seven healthy defensemen in their lineup.
While trades are fun, another thing that is fun is always making sure you have capable players on your blueline, and that seems to be the reality of the Leafs right now. While there are rightfully concerns about the play of Justin Holl, and the idea of having Travis Dermott on the top pairing with Morgan Rielly might not have sat right with everyone, the Leafs are probably better off sticking with the full complement of defenders for now, especially if a trade followed by an injury could result in a reliance on someone like Carl Dahlstrom, who hasn't really inspired much confidence at the NHL level.
A big part of the issue with the trade seems to be the lack of willing partners for the Leafs. Understandably there are a lot of question marks with acquiring a defenseman that is being shopped, especially from the Leafs. If the Leafs believe in the defenseman, why would they be on the market, and why should a team be willing to pay the price for their service? It seems very unlikely that the Leafs find themselves in a sellers market, and instead would be lowballed, like the speculated return from Pittsburgh of Louis Domingue as the centerpiece from the Penguins. Potentially the Leafs are offering up a serviceable second pairing calibre defenseman, and the return seems to be based on either clearing salary, acquiring a mid round pick, or addressing a depth issue. All of this should be having the Leafs thinking about a more reasonable Plan B.
Of course what Toronto is trying to clear cap space for is the inevitable return of Ilya Mikheyev, a player the the organization seems to still have a lot of faith in. Adding Mikheyev, who at this point is a speedy penalty killer who plays low event 5v5, is a bit of a redundancy with a lot of the other Leafs forwards outside their big four. Dealing from the forward group to clear space for MIkheyev's return or even dealing Mikheyev would seemingly preserve the team's depth better, even if the return for said player they'd be trading would likely be less than their asking price for Dermott or Holl. The question there is likely would you rather trade Dermott for a 4th to Mikheyev into the lineup, or deal Engvall for a 7th, and run the roster with one fewer player to manage the return of Mikheyev? For me the 3rd or 4th round pick isn't that much of an incentive to hurt the blueline.
Now when it comes to the current state of the Leafs blueline, I can certainly appreciate the frustration with Sandin sitting Saturday night. Liljegren sitting Tuesday night isn't ideal either, as these are the guys you want playing, and hopefully playing together, instead the Leafs are seemingly moving mountains to get Dermott and Holl into the lineup, despite Holl's rough year, and Dermott being much more of a wildcard depending on what part of the lineup he slides into. This could be showcasing the players at this point, but it could also be giving Dermott a chance to find his best fit, or giving Holl a chance to work past whatever is ailing him, for the Leafs own purposes.
With no updated timeline for the return of Mikheyev we'll have to assume Toronto is looking at mid-December for getting something done that would create room for Ilya's return. At the same time however that's four more weeks that a potential injury could occur (less than ideal, I know) that would leave Toronto in a situation where they might not to forego depth for futures and cap space just yet.
Kyle Dubas doesn't need to be in any rush, and that's probably what we're seeing. We could see some inflated need for an affordable defenseman on another team as well during that time, and that certainly should benefit the Leafs. The long and short of this rumour is we've heard nothing new because there's no reason to.
Looking to up your fantasy hockey game? DailyFaceoff has the tools you need for both daily and season-long fantasy leagues, including a lineup optimizer, daily projections, and a whole lot more. 
Sign up for the DailyFaceoff tools here.