Why it's still NOT the time to bet on the Leafs…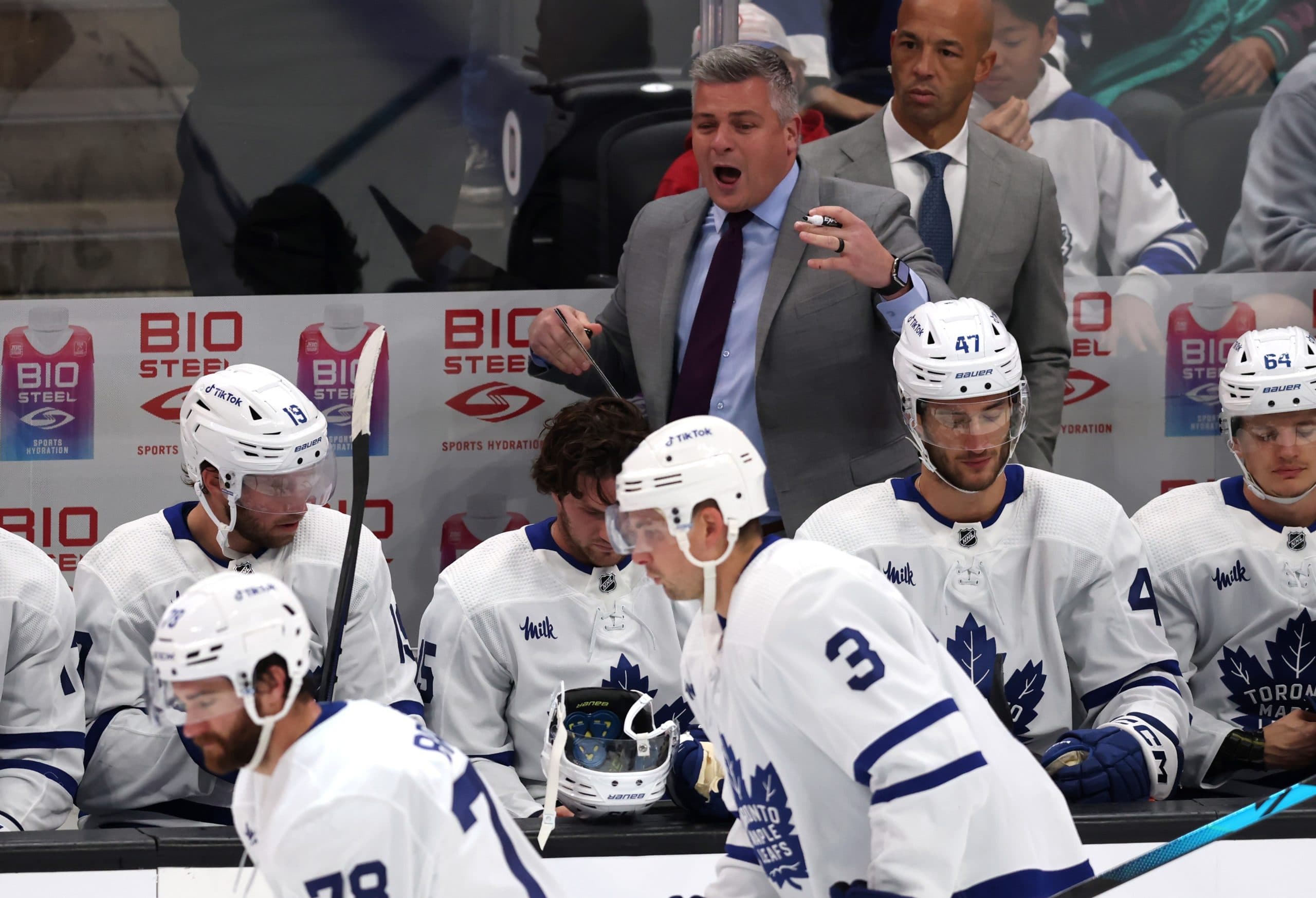 Photo credit:Jason Parkhurst-USA TODAY Sports
Well, since then, due to Toronto's pedestrian 4-4-2 October, the market has softened to a degree. Having said that, it's still not go-time, but a few more losses could change that rapidly.
Bottom line, if you're looking to get the best bang for your bang, then I would continue to exercise patience.
As previously explained, there are two prime reasons why the Leafs prices remain inflated despite their rocky start and track record over the years. Firstly, Toronto is one of the most popular teams in the league, which means by proxy, casual fans will bet on them more than they would a non-traditional market like a Columbus or a Seattle. So, because of that, bookmakers are forced to adjust on the fly to protect themselves against being on the wrong side of the outcome. In essence, they lower the odds to encourage betting elsewhere.
Secondly, odds are run through a computer model, and not public perception. Clearly, AI doesn't take previous history and shortcomings into account when sourcing information. Scary, right?
Utilizing
PointsBet Canada
, let's look at the odds before the season and what they are now to kick off November:
BEFORE: +700 | AFTER: +1000
As you can see, the price has changed a bit, but still not enough to warrant a play. In fact, the only team to really make a significant leap was the Boston Bruins. And understandably so. Despite the injuries, they've won eight of nine to start the year. Toronto entered the season boasting the second lowest odds to win the Stanley Cup, they're now third behind Calgary and Colorado, respectively.
BEFORE: +400 | AFTER: +500
Again, the needle hasn't moved very much. Carolina (+500) is now co-favourite to come out of the East with Toronto and as mentioned, Boston (+950) has made up some substantial ground.
BEFORE: +650 | AFTER: +900
Here's your biggest drop. Entering the season, Toronto boasted the second lowest odds – again next to Colorado (+275) – to capture this season's Presidents' Trophy. Now, Boston (+450), Carolina (+600), Calgary (+600), Colorado (+700) and Florida (+800) are all ahead of them.
BEFORE: +200 | NOW: +260
They're still just six points out of first, so it makes sense that this line hasn't moved very much either. Toronto started the season as the betting favourite to capture the Atlantic Division, they're now second to Boston (+200).