Why the Leafs should consider a trade for Blake Coleman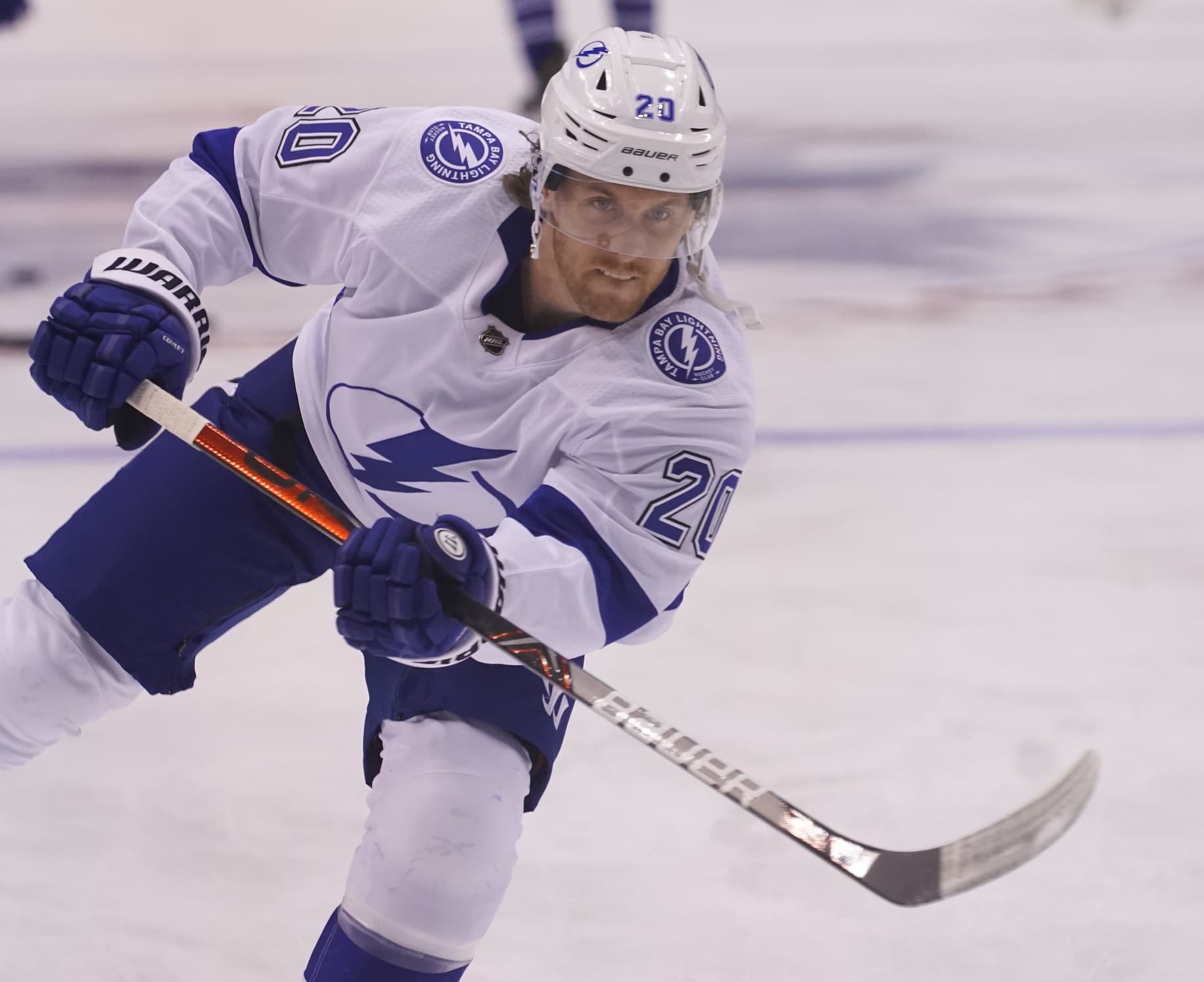 Photo credit:© John E. Sokolowski-USA TODAY Sports
After the Leafs made the move to ship
Kasperi Kapanen back to the Pittsburgh Penguins
, their forward depth took a bit of a hit. There are plenty of options on the fringe that have a legitimate shot to crack the lineup next season (ex: Nick Robertson, Evan Rodrigues), but the team could certainly benefit from acquiring a player outside the organization that has the speed to burn.
If any of you have been following my
Twitter page
for a while, you likely already know who I am referring to. This player could not only be a good replacement for the departed Kapanen in terms of his on-ice agility but he would provide a sandpaper play style that the Leafs could definitely benefit from. Given that it has now been four straight seasons of stagnation, the time is ripe for a new presence offensively.
Toronto should look into acquiring Blake Coleman as he would be the kind of guy the Leafs could really use.
Back in January,
I wrote
about why acquiring Coleman would be a wise move for the Leafs to make. Roughly a week after publishing said article, he went on to score
his first career hat trick
in a game against Toronto that I happened to be in attendance for. Matthew Rodrigopulle, one of my TLN colleagues, was at said game with me and he can attest that I was in a state of jubilation and disbelief after the third one went in.
When you watch all three goals, you'll notice that (a) Coleman was able to use his speed to get around the defence and allows him to be in a position to get a good look, (b) his forecheck helps him maintain possession in spite of resistance from the defenders, and (c) he is excellent puck handler who can create something out of nothing. That last one is especially evident when you consider this is the same player that pulled off
the one-handed goal
twice in his career thus far
.
From a
statistical perspective,
Coleman slots in nicely on most teams' middle-six forward core given that he utilized more as a forechecker. In 66 games split between the New Jersey Devils and Tampa Bay Lightning, he put up 21 goals, 11 assists, and 32 points. While he struggled early on in his Lightning tenure, he has stepped things up in the playoffs with six points in 12 postseason contests. His offensive production may not seem sexy at first glance, but that's because Coleman's on-ice value goes beyond his scoring abilities.
This is a guy who isn't afraid to drop the gloves when the situation calls for it like the time Coleman
held his ground against Tom Wilson
. Considered to be one of the grittiest forwards in the league, he doesn't shy away from the physical side of the game as evident by his 191 hits during the 2019-20 campaign. By contrast, Jake Muzzin led the Leafs this past season with 109 while Dmytro Timashov led the forwards with 83 collisions and he's now on the Detroit Red Wings.
Similar to Kapanen, Coleman has value when his team is
down a man
as his speed helps him generate
shorthanded chances
, which will be
important to replace
now that the former is in Pittsburgh.
If there's one thing Coleman has going for him, his team's play in their own end improves because he helps minimize the threat from high-danger areas. Coleman spent the majority of this past campaign with the Devils, who finished third last in goals-against, yet was able to make them look far better defensively compared to when he wasn't playing. That is not easy to do, which is why he became a fan favourite and one of the team's most important players.
© Micah Blake McCurdy 2020
A defensive forward is important to have in today's NHL and the Leafs could certainly benefit from having Coleman in their lineup. There is just one problem: it's going to be tough to get him off the Lightning's hands unless a perfect storm (pun intended) forms during the offseason.
He was acquired by the Tampa Bay Lightning near the deadline in a package that saw Nolan Foote and a first-round pick going to New Jersey.  Part of why he was picked up was due to him being locked up for another season with a $1.8 million AAV, which is easily one of the best value contracts in the NHL right now. That in combination with his playstyle made Tampa give up quite a haul to acquire his services. Players with a team-friendly cap hit are tough to find and even harder to acquire, so surely it would seem ludicrous for them to trade him so soon right?
There is something important that could put a wrinkle the Lightning's offseason plans: they have 10 players that need new contracts. Two of them, Mikhail Sergachev and Anthony Cirelli, are RFAs and could be in search of a large payday this October. Although their projected cap space for next season is expected to be around $5.4 million, that will quickly fill once they begin locking up their free agents. Meaning that some tough decisions will need to be made in the coming weeks to ensure that Tampa Bay does not go over the salary cap in 2020-21. It may result in Coleman being a player Tampa moves out to shed some salary. His $1.8 million cap hit, although not high, being taken off the books could make a huge difference in ensuring the likes of Sergachev and Cirelli get their asking prices met.
Should things come to that and he is back on the trade block, Toronto has to jump all over it and go after him. A prospect like Jeremy Bracco and a bunch of draft picks would likely need to dealt in order to acquire Coleman's services
.
The alternative approach is to simply wait until the 2021 offseason when he becomes a free agent, but that would mean banking on the Lightning not giving him an extension which is tough to forecast this early. And should he agree to an extension, he is all but guaranteed to not be dealt for the foreseeable future.
It's going to be a daunting task for Kyle Dubas to pull off, but he should be looking to trade for Blake Coleman if the opportunity arises.
He is the type of player that is critical for playoff success as he provides speed, defensive prowess, and a physical play style. The departure of Kapanen suddenly opened up a spot for a middle-six forward and Coleman would be a solid replacement while giving Toronto the type of player they hoped Kapanen would become. A major caveat is that Coleman is months removed from a trade from New Jersey and appears unlikely to be moved out again so soon. But with an impending cap crunch and numerous important players needing new deals, someone will need to be dealt from Tampa to free up some cap space.
Toronto may have missed out on getting him around the deadline, but the Leafs should consider trading for Coleman if he becomes available during the offseason.