With Andrei Vasilevskiy sidelined, Martin Jones could be destined for the Tampa Bay Lightning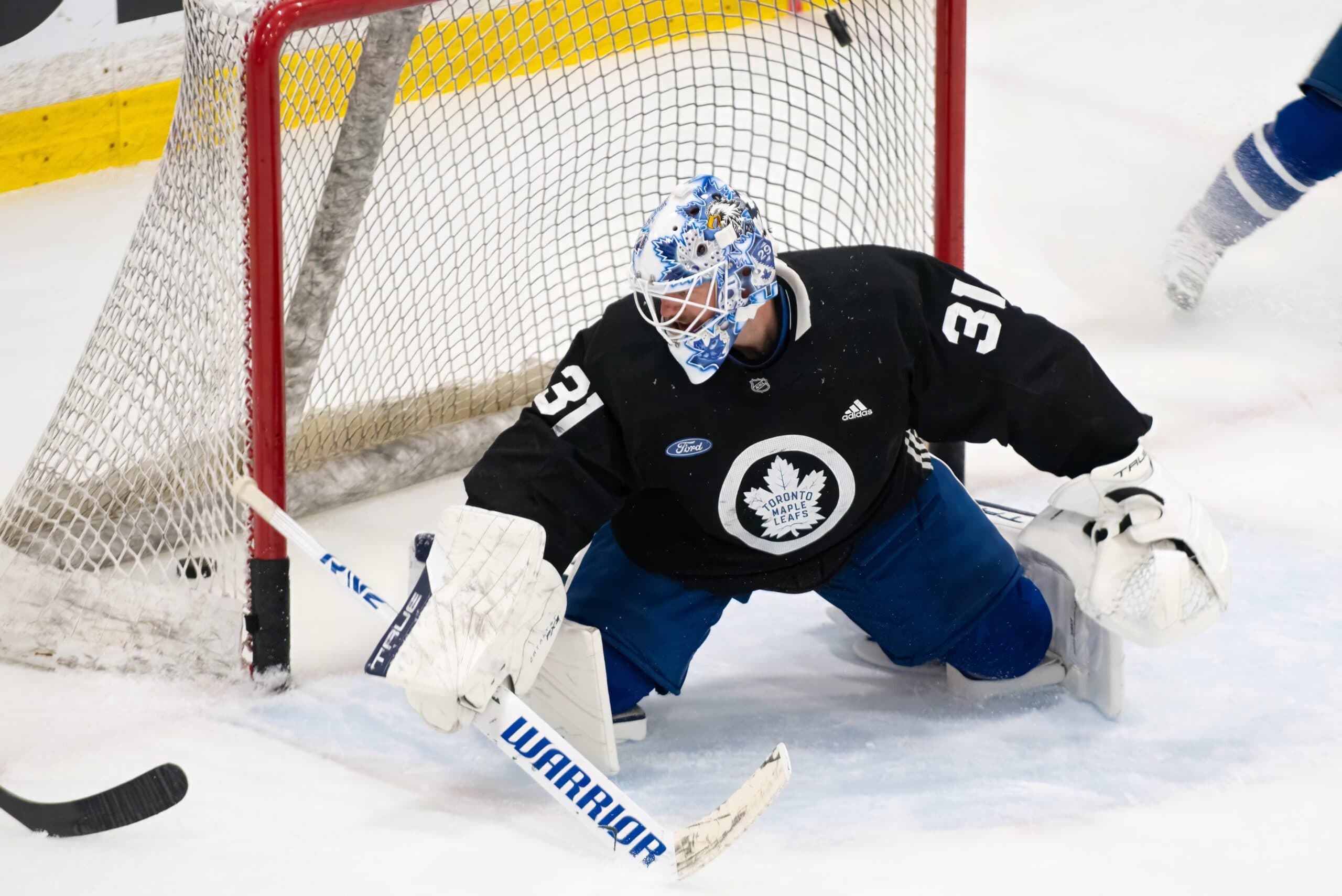 Photo credit:Steven Ellis/Daily Faceoff
Any way you slice it, the Toronto Maple Leafs' chances of trying to sneak Martin Jones through waivers took a drastic hit on Thursday.
In case you missed it, the Tampa Bay Lightning announced that star netminder Andrei Vasilevskiy will miss approximately two months after undergoing back surgery to address a lumbar disc herniation.
So suddenly, the team that has appeared in the Stanley Cup Final in three of the past four seasons – winning two of them – is looking for a goalie. That's unless they plan on trying to make a Jonas Johansson/Hugo Alnefelt tandem work, which obviously, would be a big-time mistake.
Enter Martin Jones.
Unfortunately, the 33-year-old, who inked a one-year contract worth $875,000 with Toronto in August, would need waivers to be sent to the AHL. On top of that, new this season, Joseph Woll is also not waiver exempt, which means Jones will very likely be the odd man out —barring something unforeseen, of course.
In the long run, yes, this scenario stinks, but there's not much the Leafs can do. Afterall, Brad Treliving and company knew this decision would be coming at some point leading up to opening night. Furthermore, if Jones does hit waivers, there's no guarantee he ends up in Tampa anyway. Personally, I think a bunch of teams would be interested in solidifying their crease —Colorado's another that comes to mind. Translation: By the day, it's becoming increasingly likely that the Jones/Leafs marriage won't be a long one.
If the Leafs do end up the veteran goalie, it won't be the end of the world. From the beginning, he was brought in to provide some potential insurance in between the pipes with both sides fully comprehending that the waiver wire would become a factor at some point.
Needless to say, knowing Toronto's track record with losing players to waivers, this doesn't look particularly good. But so be it.