With the Rangers win tonight, the Leafs draft position is finalized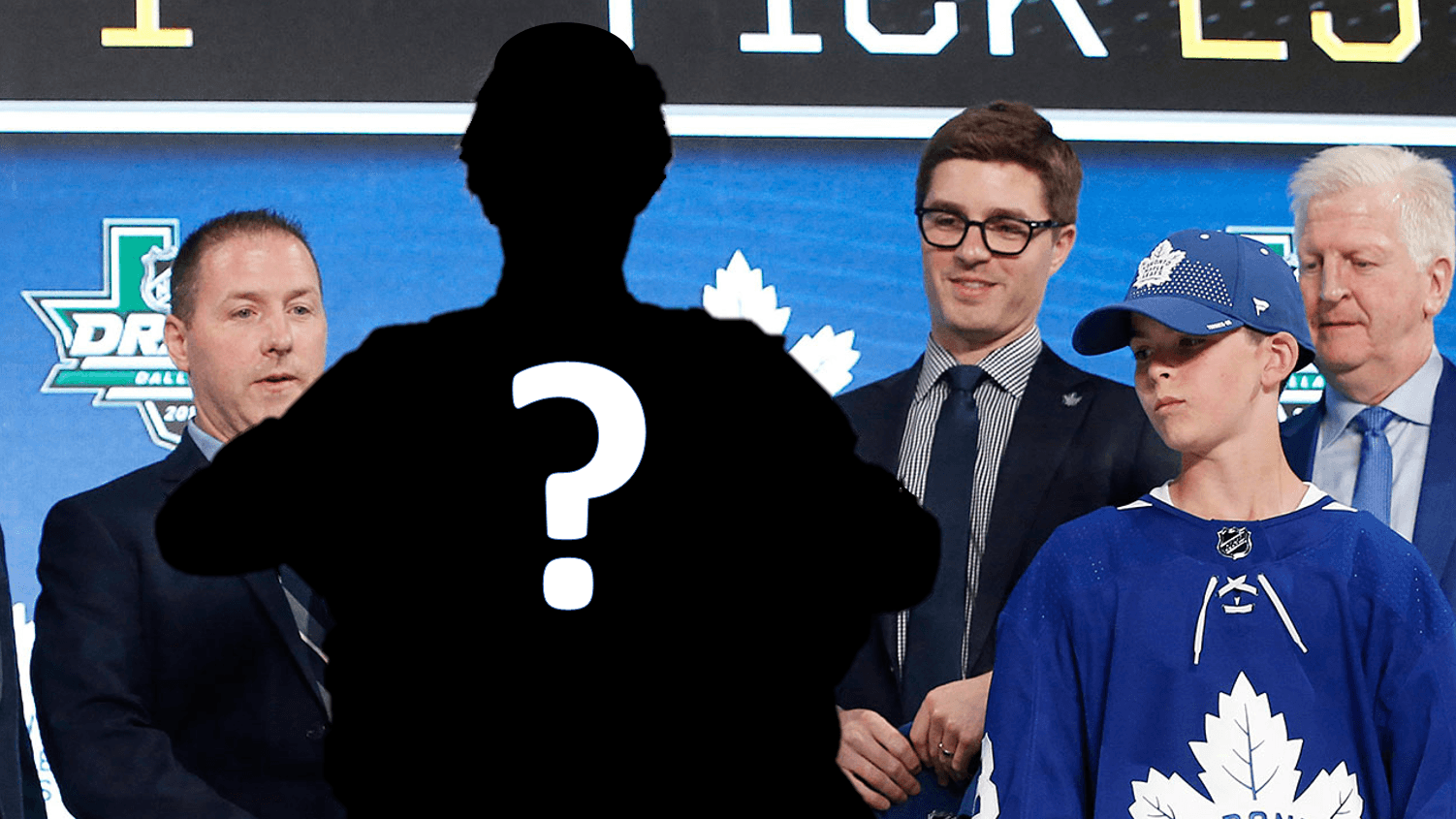 After the Leafs were handed their traditional first round game seven disappointment, the interest in the entry draft increased. With Carolina, Calgary, Florida, and Colorado all sitting ahead of the Leafs in standings, the best case scenario was for those four teams to be upset and for the Leafs to see their draft position increase from 28th overall to 24th overall. The best case scenario wasn't realized (thanks Colorado) but it came pretty darn close, and we can now officially say the Leafs will be picking 25th overall in the first round.
The other picks the Leafs hold (Jet's 3rd and their own 7th) aren't going to be 100% finalized until after June 1st, and will be dependent on if Minnesota signs Filip Johansson. If he doesn't sign, the Wild are entitled to a compensatory draft pick for not signing their first rounder, and that will move all other picks back one after pick 56. So that basically means the Leafs 3rd round pick (previously the Jets pick) would be either 78th or 79th overall, and the Leafs 7th round pick would be either 217th or 218th. Those picks are far less exciting though, so let's go back to that 25th overall pick.
It has no barring on anything the Leafs will do and what the teams ahead of them in the draft will do, but for the sake of killing time, here are some of the players ranked 25th overall:
Bob McKenzie's rankings have Kevin Korchinski, a Seattle Thunderbirds defenseman,  who has put up 65 points in 67 games (4 goals) ranked 25th overall. These are not his final rankings, and it seems likely Korchinski will be on the rise before the final rankings come out.
Future Considerations rankings have another defenseman, Lian Bichsel ranked 25th. Bichsel is a Swiss defender playing in the SHL and at 6'5 I'm sure the "let's get physical" crowd is intrigued.
Elite Prospects have another defenseman, Mattias Havelid in that spot, and he is also playing in Sweden, but split his time between the under 20 league and the SHL. Based on his time in the U20 league, he's a threat to put up points, but as a 18 year old he was held pointless in Sweden's top league. He's shoots right, which people love, but at 5'10 there would be a traffic jam of eyes rolling down the Gardiner expressway if the Leafs went this route.
For the record, I really don't want the Leafs to draft a defenseman in the first round. Thankfully the Leafs don't need to pick from just these three players, they can pick from hundreds of options.
The good news is the pick is a little better than it was yesterday, and at pick 25 in a strong draft the Leafs should walk away with an exciting new prospect.
POINTSBET IS LIVE IN ONTARIO
PointsBet Canada has officially launched in Ontario! Get a $25 free bet just for 
signing up right here!