Worries about Murray, a confidence check on the Leafs goaltender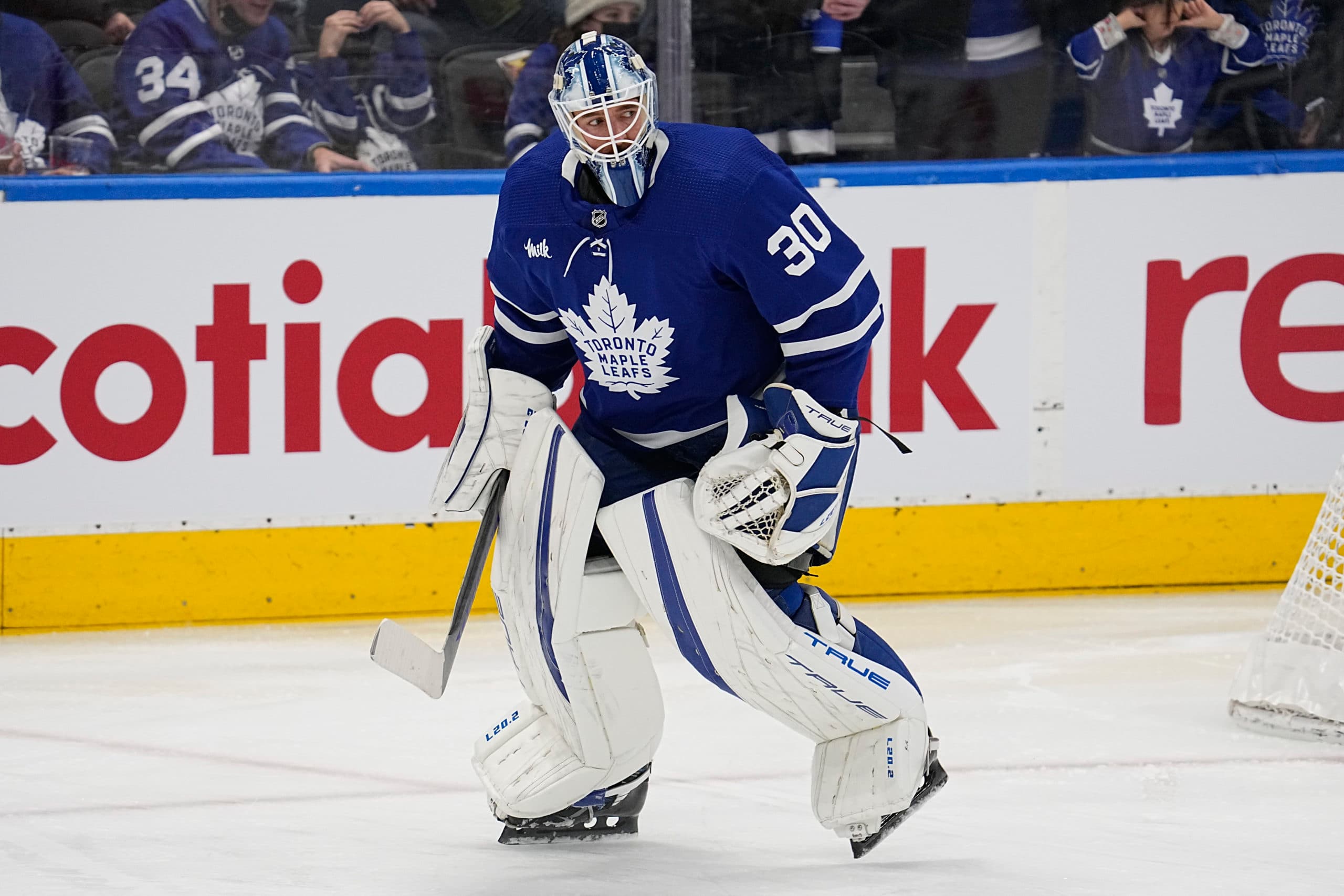 Photo credit:John E. Sokolowski-USA TODAY Sports
With back-to-back games this weekend the Leafs will once again be going back to Matt Murray in net. It's most likely we'll see him against his former team in Ottawa. It didn't go great last time. It wasn't the worst thing that ever happened either, in fact, despite giving up four goals the .923 save percentage outing is one of the best recent starts for him. The problem is that seven of the last eight starts for Murray have seen him give up four goals in the game. That eight game stretch also goes back all the way to January thanks to Murray's injuries and that's why the question to the TLN contributors is  What do you need to see from Matt Murray to feel comfortable using him in the postseason?
Michael Mazzei:
Simply put, he needs to limit the amount of pucks that have been getting past him lately. There is no doubt that Murray has had his moments where he more than did his part to keep the Leafs in the game (their shootout win over the Senators being one recent instance). But he is also not far removed from a stretch where he was a lock to surrender at least four goals in a game and that occurred in his last start against the Hurricanes. It's hard to win games where you need to score five or more goals and its obviously unsustainable. A strong run to end the season for him will go a long way in improving the confidence of the fans if he needs to be used in the playoffs.
Colin Hunter:
At this point in the season, I'm not sure that there is much he could do to make me completely comfortable with using Matt Murray in the playoffs. That isn't necessarily a knock on Matt Murray – I think that he's largely been fine for the Leafs so far, and there aren't many teams that I imagine would be comfortable playing their backup in a playoff series.

The reality of the situation is that since Murray's hot start, he has been largely average or below average for a while now. This isn't just goaltending variance either; his technical game has deteriorated slightly from the start of the year. Whether this is due to injuries, fatigue, or other factors, I do not know. Yes, he has the cup pedigree, but he is several years and 2 teams removed from those runs, and his results state that he simply is not the best option for the team in the playoffs.

This isn't to say that I am completely against him playing. As I mentioned – he's largely been fine this season, and I think that he would continue to be serviceable in the playoffs. I am however, much more comfortable with Samsonov at this point in time.
Bennett Jull:
Interesting question. Goalies are never easy to predict, but if the season finishes without any surprises I personally wouldn't play Matt Murray over Samsonov in the playoffs. Murray has played pretty well this year, and I would be comfortable with him playing should Samsonov be injured, but Samsonov has been the better goalie. I don't like the idea of playing Samsonov at home and Murray on the road. Roll the better goalie, and if Samsonov's play isn't up to par, you can comfortably switch to Matt Murray if he's healthy.
Jon Steitzer:
I think the debate of Samsonov vs. Murray has come to an end and I think we are very much at the point where it is Samsonov's net until he gives the Leafs a reason to take it away from him. Please Ilya, don't give them a reason.
Murray doesn't seem like he's playing so much for the opportunity to steal starts away from Samsonov. I feel like he's now at the point where he's playing to stay ahead of Joseph Woll as the Plan B for Samsonov. Murray might have playoff pedigree but Joseph Woll is a mystery box, just like Murray was the first time he was used by Pittsburgh. The mystery box has a lot of appeal at the moment, but even average goaltending from Murray would go a long way in at least letting him retain his backup position.