Would the Leafs be making a big mistake if they elected to trade Nick Robertson this summer?: Leafs Morning Take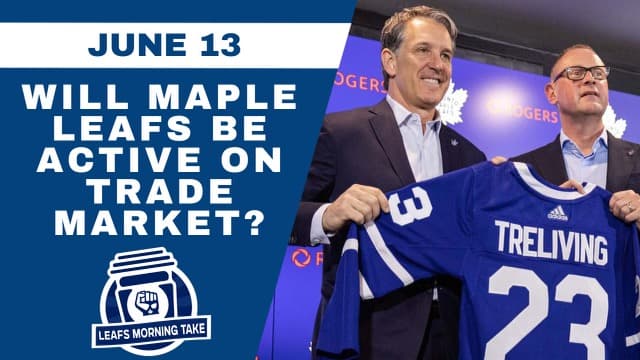 Unbelievably, a Vegas Golden Knights victory tonight would signify the end of the 2022-23 NHL season.
Cheers to the long-suffering fans of Sin City; six whole years of misery.
Must be nice.
At any rate, we kicked off the
Tuesday edition of Leafs Morning Take
by breaking down Game 5. Do the Panthers have anything left? That's the big question. The Golden Knights are so locked in right now, and on top of that, Florida just can't score. Bruce Cassidy has done a tremendous job, and quite frankly, he deserves a lot more credit than he's been getting.
Meantime, we dove into some trade conversation. Personally, I think the Leafs need to prioritize adding a top-4 blue liner this summer. If you look at Vegas and Florida specifically, Toronto's not even in the small ballpark when it comes to high-end depth. There's substantial drop-off from Morgan Rielly to say Timothy Liljegren. Bottom line, Brad Treliving needs to shore that up ASAP. Noah Hanifin could make a lot of sense to target. Hmm.
Furthermore, unfortunately, if you want something good, you need to have something good to give up. Ultimately, Kyle Dubas did not leave his successor with much in terms of trade capital (outside the Core Four). They went all-in at the trade deadline, and honestly, I think it was the right thing to do. Enter the name Nick Robertson. Remember him?
Lastly, for the
Betano Wrap Up
, we're both on Vegas to close things out tonight. Profoundly, they're just the better team, and I just don't know how much Florida has left in the tank.
Join us on Wednesday at 11 AM ET as we recap Game 5, plus react to the latest news and information in Leafs Nation.