The Atlantic Division could be the Toronto Maple Leafs' for the taking in 2023-24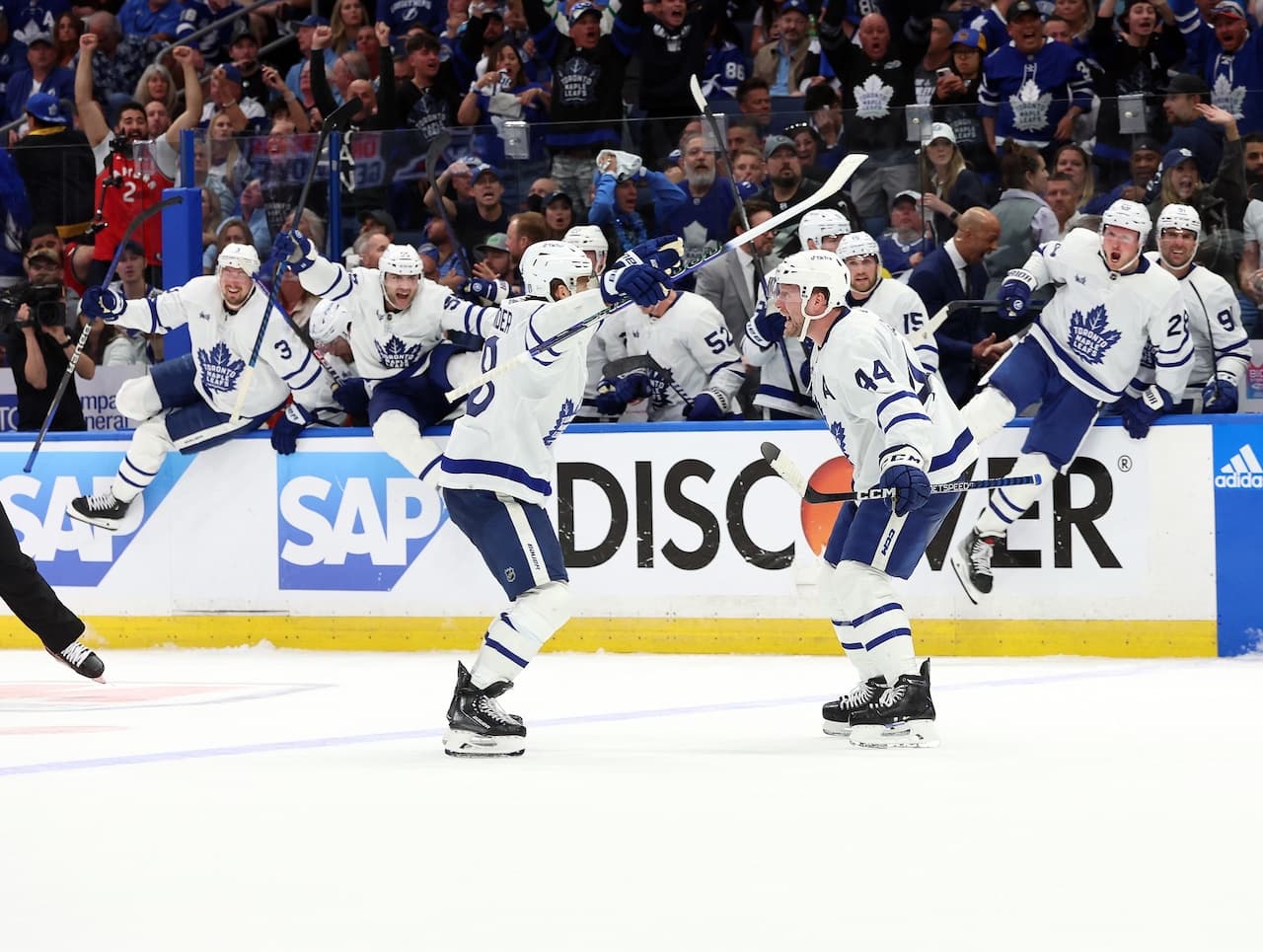 Photo credit:Kim Klement-USA TODAY Sports
If all goes according to plan for the 2023-24 regular season, the Toronto Maple Leafs could be primed for their second division title in 24 years.
And the reasoning behind that declaration is quite simple: Every high-end team around them in the Atlantic Division arguably got worse this summer.
Let's start with the Florida Panthers. After sneaking their way into last year's postseason, Paul Maurice's bunch went on a magical run all the way to the Stanley Cup Final before ultimately falling short to the Vegas Golden Knights. Well, that run took a lot of them. Matthew Tkachuk, Aaron Ekblad, and Brandon Montour, among others, got severely banged up. Furthermore, the latter two are expected to miss significant time to start the year, which obviously does not bode well for Florida's blue line. Additionally, what Sergei Bobrovsky will show up this time around?
Then there's the Boston Bruins. In short order last month, both Patrice Bergeron and David Krejci called it a career. To this point, the Bruins haven't replaced them, and Pavel Zacha is expected to be their No. 1 centre. Suffice it is to say, Boston's expected to take a big-time step back following the most successful regular season in NHL history.
Meantime, the Tampa Bay Lightning will always be a threat, but as we've seen in recent years, they're very content on pacing themselves through the course of an 82-game slate rather than going balls to the wall. On top of that, they lost a lot of their depth this offseason, so it'll be interesting to see how they look without some familiar faces in their lineup.
After that, there's a bevy of up and comers like the Buffalo Sabres, Ottawa Senators, and maybe even the Detroit Red Wings. Never say never but all three would need to take a meteoric step to contend for a division crown this season. At the very least, no one should sleep on them anymore —that's for sure.
On paper, the Leafs are the team to beat in the Atlantic Division, and quite frankly, that's tough to dispute. If they can find a way to rid themselves of their annual October blues, they should be in good standing to take the division crown in 2023-24.