Best Leafs roster since the Pat Quinn era? Travis Green stops by: Leafs Morning Take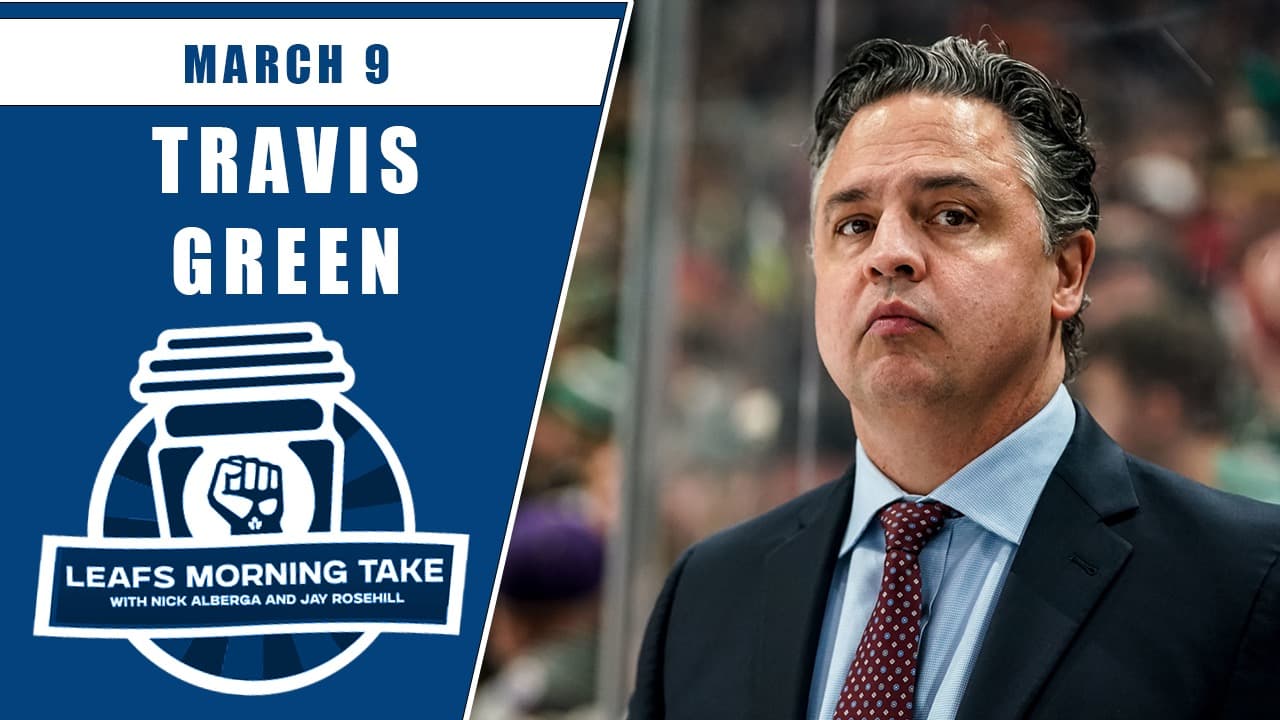 The Leafs may be off for a few days, but we certainly are not. The show must go on.
We kicked off
Thursday's edition of Leafs Morning Take
by debating a topic that's weirdly making headlines in the Big Smoke right now: Who should Toronto's Game 1 starter be? Um, we're still like 20 games away, but so be it. We took a stab at it.
Meantime, powered by our friends over
PointsBet Canada
, former Leaf turned NHL head coach Travis Green dropped by the show. We talked about the Pat Quinn era, the trade deadline and how he views this Maple Leafs team ahead of their inevitable first round showdown with the Tampa Bay Lightning.
I tell you; this week has just flown by. Having said that, be sure to join us on Friday at 11 AM ET as we preview Saturday night's huge tilt with Connor McDavid and the Oilers. Of course, the Leafs will be trying to avenge last week's 5-2 loss at Rogers Place in Edmonton.
Don't forget to subscribe, like, and leave us a review wherever you're checking us out.