Daily Faceoff's Steven Ellis tees up the Traverse City Prospect Tournament: Leafs Morning Take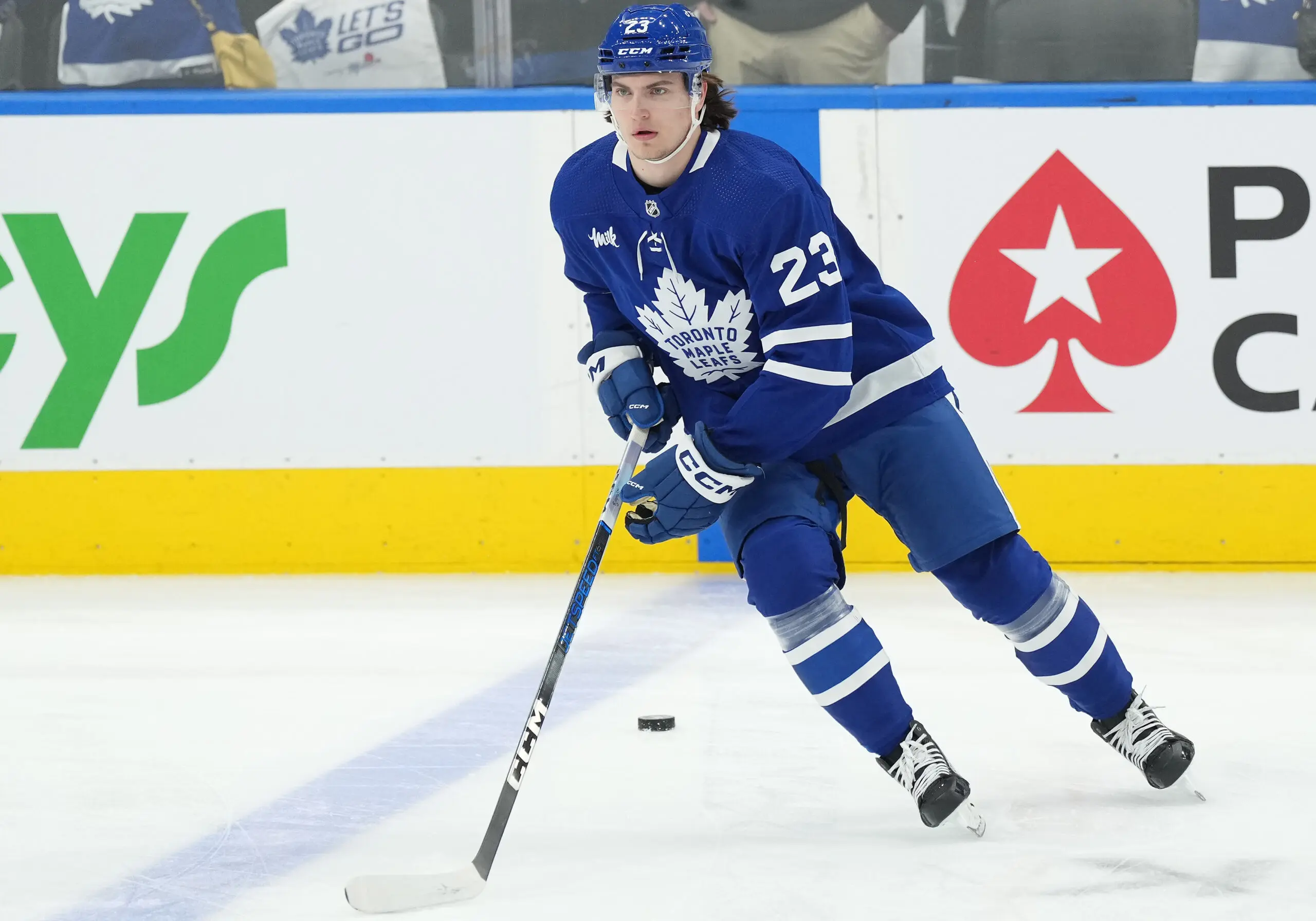 Photo credit:Nick Turchiaro-USA TODAY Sports
Who's ready to watch the future?
The Maple Leafs are in Traverse City this weekend to tangle in the annual prospect tournament hosted by the Detroit Red Wings. They'll play Columbus, Dallas, and Detroit.
Indisputably, the big name there for the Maple Leafs is Matthew Knies. It will be the 20-year-old's first game action since suffering a concussion against the Florida Panthers in Round 2 of the Stanley Cup Playoffs. Of note, Knies actually revealed the other day that he was cleared for Game 6 had the Maple Leafs got there. So, that's good. Great to see him healthy again.
Believe it or not, Toronto does have other prospects. To help tee up the tournament and what to expect from the Maple Leafs, I was joined by Daily Faceoff's Prospect Analyst Steven Ellis. We talked about Knies, who else to look for, and Toronto's prospect system as a whole. Spoiler: They're widely regarded as one of the worst in the league right now, which isn't surprising because the Leafs are a contender every season.
Furthermore, Ellis thinks Topi Niemela could be primed to make his NHL debut at some point this upcoming season. Of course, the Leafs took the Finnish blueliner in the third round of the 2020 Draft. In six appearances with the Marlies last season, the 21-year-old notched a goal and an assist. Meantime, it will be intriguing to see Roni Hirvonen after he sustained a concussion during a scrimmage at development camp in July following a hit from defenceman Nolan Dillingham.
It may not be the big boys just yet, but can't go wrong with a little puck in mid-September. I'll take it!
If you haven't already, please subscribe, like, and leave us a review wherever you're checking us out. Season No. 2 of Leafs Morning Take is just around the corner.