Do the Maple Leafs try something different with their 3C spot?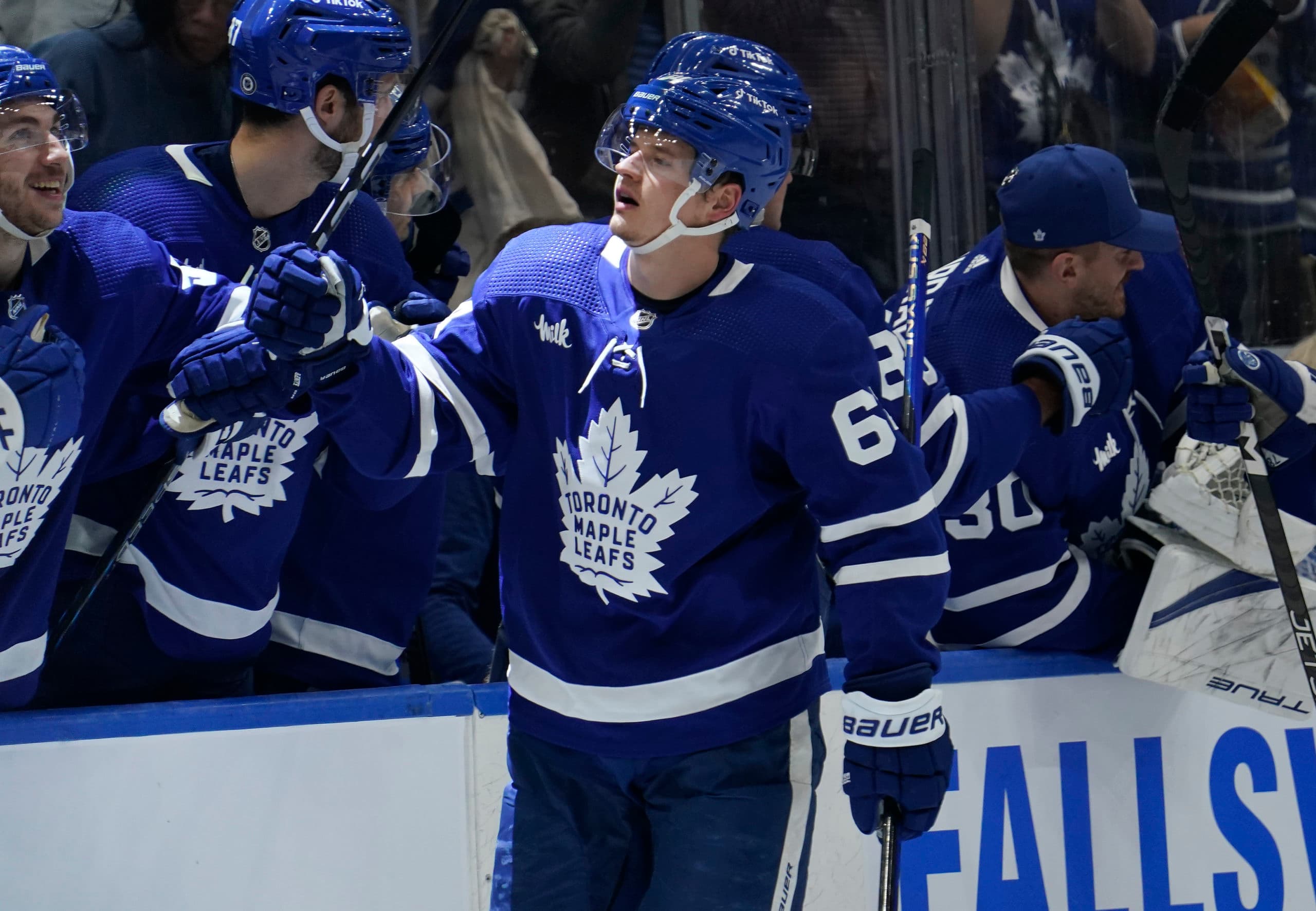 Photo credit:John E. Sokolowski-USA TODAY Sports
Is this still a matter of it being that window of time before hockey starts and an attempt to make a training camp battle happen where one doesn't exist? Probably. On the surface the Leafs have used David Kampf as their 3C for the majority of the last two seasons, save for when Ryan O'Reilly was added to the mix. He accomplishes most of the defensive things the Leafs want him to do and provides a few unexpected offensive moments. Given that the Leafs don't have money to spend on another 3C option and felt that David Kampf's performance in the role warranted him getting a raise during the off-season, should the question be more about who is playing with David Kampf more than whether or not Kampf is the 3C? Again, the answer is probably. That being said, we have time to look at both, so we'll do just that.
Let's start with looking at David Kampf, who most recently is coming off an absolutely brutal 11-game playoff stretch. The Leafs' defensive specialist had a 41% Corsi For, 45% Goals For, and 39% Expected Goals For in the playoffs. All numbers were significantly down from what he had in the regular season. Some of the change has to do with linemates and utilization. The regular season largely had Kampf in that third-line role with Pierre Engvall and Zach Aston-Reese as his most frequent linemates, Alex Kerfoot being the next most significant player. The Engvall trade meant Kampf was playing with someone new and he didn't find an immediate groove with Sam Lafferty as Pierre Engvall's replacement. Other than that, the linemates were fairly similar, but at times Kampf would be deployed as the fourth line rather than the third depending on how O'Reilly was being utilized. Interestingly enough the defensive unit of Brodie and McCabe that Kampf worked with most frequently in the playoffs was an upgrade over Giordano and Holl, but given that Brodie also struggled in the playoffs, maybe it's more of a team effort when it came to the decline than hanging it on just one or two players.
Still, Kampf looked a bit exposed as a potential shutdown centre and the case has to be made that he likely needs to be right-sized away from at least top lines as well as stronger second lines going forward, and this is what has me questioning if Kampf is still the right 3C option.
Before looking at the replacement options it's worth considering that with the exception of Sam Lafferty, it very much looks like David Kampf is destined for new linemates this season. He did see some time with Calle Jarnkrok as well last year, but not in the way that anyone is going to make a case for putting them together again. He did well with William Nylander, but it seems like Willy taking on a third-line role in a contract year is asking for trouble as well. If they want to do that to him after he's been paid, that might not come with the anticipated disgruntled response. Of the previous Leafs options, it seems that Bobby McMann might be the best option or the relatively unexplored option of Pontus Holmberg. Both players seem like I'm making more of a case for David Kampf being more of a fourth-line centre anyway, as would mentioning options like Ryan Reaves.
The Leafs have often hinted at the fact they believe there might be an untapped offensive game to David Kampf and if that is the case the options are a bit more abundant as that opens Kampf up to players like Max Domi or Nick Robertson playing alongside him. Robertson without a more established offensive player seems like it would be setting him up for failure and Max Domi might also be left wanting a finisher on his line to get the most out of him. Both of them together with Kampf might be too much as well. Once again, I feel like we are steering towards Kampf being a good fourth-line centre who has situational usage for defensive zone faceoffs and protecting leads, as well as being a staple of the penalty-killing unit.
Who are the 3C options if not Kampf?
Max Domi and Calle Jarnkrok have spent the most time in the centre role outside of Matthews, Tavares, and Kampf. You could throw William Nylander into that mix as well, but I think it's worth acknowledging that Nylander at centre just isn't going to happen for more than a game or two at a time and as a long-term option it's a no-go. If Nylander is ever considered in that capacity it would likely have to be as a 2C option and mean that Tavares is the player bumped down to the third-line responsibilities. Actually…I might be talking myself into a potential Nylander option, but we'll save that for another post.
Jarnkrok and Domi are two very different options. Domi has played the best hockey of his career at centre, but it has been on bad teams that were willing to accept his complete lack of defensive play in order to get the offence they needed. Jarnkrok's best hockey has come on the wing and like Nylander is more of a spot-duty option. Jarnkrok is more of a typical third-line, two-way player but attempts to maximize that in the centre role have fallen flat. If you are looking at him you might as well just stick him with Kampf because Jarnkrok at centre best gives you Kampf-type results.
There are other options as well. Wishful thinkers can certainly hope that Pontus Holmberg can not only come in and grab a roster spot but grab a roster spot higher up in the lineup. There is certainly hope that his sound defensive play coupled with the splash of offence we saw from him last season might make him capable of taking over this role over time if not immediately.
Sam Lafferty is another potential candidate. The Leafs primarily looked at him as a winger last season and that might be the best place for him, but his 10 goals in 51 games for the Blackhawks last season in a dual centre/winger role outperformed Kampf's goal-scoring and if put on a centre by committee line with Domi and Jarnkrok they might find success.
While his time with the Maple Leafs was short, Ryan O'Reilly did an excellent job of showing what the Leafs should be striving for with their centre depth. Unfortunately, Toronto's cap management has made a strong 3C option for the Leafs this season a bit of an impossibility, at least to start. The regular season is long and there is plenty of time to see who makes the most sense in that role, but given the Leafs' history with him, it seems like David Kampf will be back in his usual spot.