Easton Cowan is good at hockey: Leafs Morning Take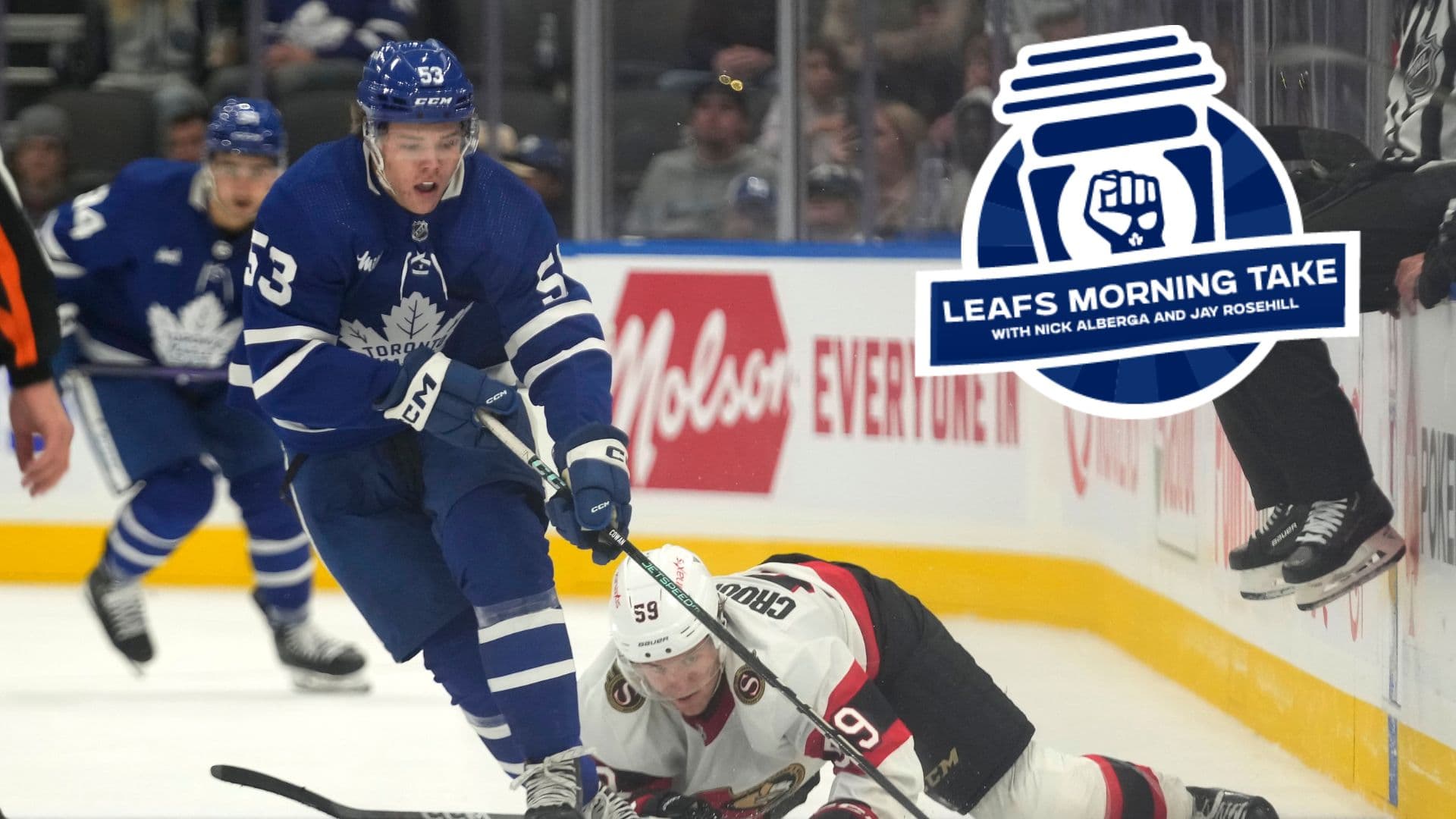 Is it just me or is training camp already dragging on?
I can't believe we're still two weeks away from the season opener on October 11th.
Nevertheless, Jay Rosehill and I got together for another podcast ahead of Monday's official launch of season No. 2 of Leafs Morning Take. First and foremost, we started by discussing the big news:
former NHLers Anthony Stewart and Carter Hutton
have been added to the team as guest co-hosts when Rosey's unavailable to do the show. We're jacked to have them!
As for the Leafs talk, we kicked things off by talking some Easton Cowan. What a story, right? If there's one thing we excel at in this market, it's glorifying young prospects. He may just be 18, but already, indisputably, Cowan has put himself on the map in Toronto. Brad Treliving must be happy —that's for sure. Also, don't @ me but I think this development is a win-win all-around. The Leafs will need some prospects to trade at the deadline, right? Yes, I went there. My apologies.
After that, we broke down the Knies-Tavares-Laffery trio. The captain will make his preseason debut in the Kraft Hockeyville game against Buffalo in St. Thomas, so we'll get our first look at that new line in game action. Like many, I'm curious to see what Sam Lafferty can bring to the table in that kind of role. I'm skeptical, I won't lie. That said, I would love to be proven wrong.
Don't forget, Season No. 2 of Leafs Morning Take is set for liftoff on Monday, October 2nd in our normal 11 a.m. Eastern time slot LIVE on the TLN YouTube page. Also, we're increasing the length of the show from 30 to 45 minutes this season.
With that in mind, if you haven't already, please subscribe, like, and leave us a review wherever you're checking us out.