Fast, furious, and fun: The Toronto Six debut season, and what it meant to fans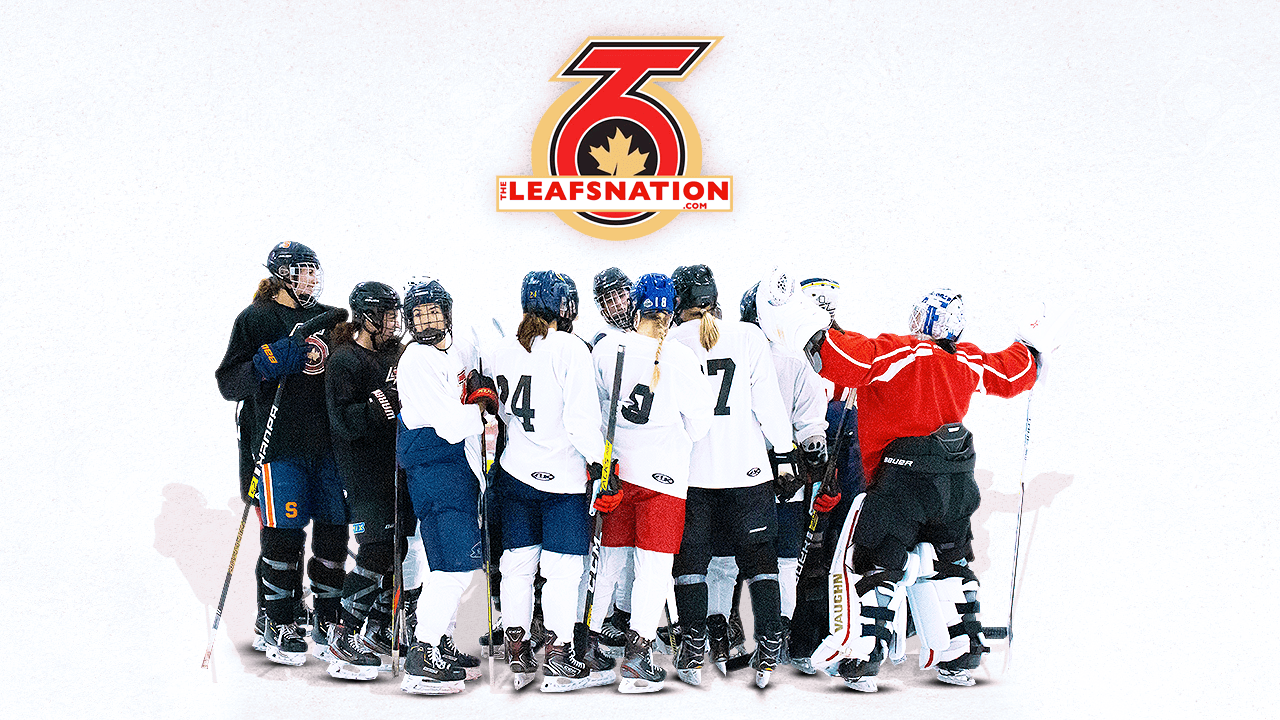 Photo credit:Kasumi Kobo
The Toronto Six inaugural season has ended, and though the team did not lift the Isobel Cup this year, by many measures the season was a resounding success. The team came into the league during a pandemic, in a strange time when the entirety of the season's games were meant to be played in a short, 10 day bubble in Lake Placid. The Six had very little time together as an entire team to prepare, and yet what they accomplished was nothing short of impressive.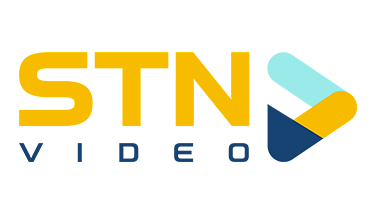 Before the season began, we ran a season preview with
Head Coach and President Digit Murphy.
In that post, Digit described the team's identity and style as: "We play fast, we play furious, and we have a lot of fun." It's almost eery now, looking back, that those words also describe the team's first season. Though they got off to a rocky start, dropping their first two games in Lake Placid, the Toronto Six quickly showed the other teams, and fans, that their identity was accurate.
Once they got their stride going, the Six dominated the pace of play in most of their match ups. It's clear they have a highly skilled group of women, and with just a little bit more time together this team is going to be a force to be reckoned with, undoubtedly. We can't forget that they went to the Isobel Cup playoffs as the top seed, their first season in existence. Though they dropped their semi-final game to Boston (the eventual champion), that they were there at all is really remarkable.
But the actual hockey was only part of the story this season, as more fans than ever were watching and engaged with the NWHL. The Twitch broadcast was clean and professional looking, and the interaction in the chat between fans, the analysts, and the teams' social media accounts was fun and inspiring. Big names in the hockey world were involved, and the production value was top notch. Having the opportunity to join the post-game Zoom calls, I experienced first hand how meaningful this was to the players and coaching staff. Even after losses, while obviously not ideal, the moods were joyful. The women in the Bubble could feel the impact they were having on the game.
About ten days ago, I shared a brief survey on Twitter, asking fans to tell me what this season of the NWHL had meant to them. I was shocked when the survey was completed by both Anya and Madison Packer, as well as 105 other people, and shared widely. I could continue writing what this season meant to me, but I think the impact was so huge, and so broadly felt, that hearing from others will drive it home.
Q: Please describe briefly what this past season (or seasons) of the NWHL has meant to you as a hockey fan/women's hockey fan.
(Where shared, respondents names and Twitter handles are included)
"The ability to watch women's hockey with easy access, to discover amazing voices to follow, and the utter joy of seeing the success and popularity has meant everything to me. The community is extremely positive and welcoming. It's also be incredible watching Toronto's inaugural season. Their play on the ice is as entertaining as their off-ice antics (with a special shout out to Alyssa for her top-notch social media game). I'm so excited for the continuation of the quest for the Isobel Cup!" – Courtney (@ceejesse)
"The tournament at Lake Placid was the first time I had watched the NWHL. I really enjoyed having the opportunity to learn about the amazing players in the league for the first time. I watched all of the Toronto Six games, and with it being their inaugural season, I loved being able to watch all their important firsts happen. I feel like I'm a part of something special, with being able to say "I remember when they scored their first goal" or "I remember their first win, and their hallway celly afterwards". This is something I never got the chance to experience with any other sports team, so I love that the Toronto Six and the NWHL gave me this opportunity. Hope I get to see them win their first championship too 🤞🤞🤞." – Amy (@Amy10J)
"NWHL to me is a league that promotes women belonging in sports, and this goes beyond just playing hockey. To me, it's a league that provides representation, diversity, and inspiration to women who enjoy hockey and wish to pursue a career in sports in the future." – Megan (@leafsnlifts)
"It meant a lot! It was an opportunity for me as a writer to broaden my horizons, gain experience I wouldn't get with a bigger team like the Leafs, and build relationships with the people in the team. It also meant developing a new community of fellow fans who shared my excitement for this new, fun experience." – Ryan (@ryandhobart)
"It's tough to say exactly what the NWHL meant to me, as a fan it was just flat out exciting hockey. The players put it all on the line every game, and we got spectacular highlights out of the Lake Placid games. As a hockey player, it meant the world to me seeing so many young people inspired by these women. I was privileged growing up to turn on the TV and see so many people who looked like me that I believed I could play professional hockey too. A complete lack of talent has changed my belief slightly, but every kid deserves to have that opportunity, to believe they can make a career of the sport they love. The NWHL and the season they put on in 2021 provided that opportunity for so many young women, the impact of that cannot be understated. Not only for girls to have a hockey role model to look up to, but NWHL players are breaking barriers. They grew up with no promise of a payday from hockey, and became so talented that a pro league formed around them. They didn't just knock on the door of pro hockey, they kicked it in. I recently welcomed a niece into the world, whether she plays hockey or not the NWHL should serve as an example that women can change the norms, can make a living doing what they love, can be so exceptional at what they do that thousands and even millions of people want to watch. Typing this out it seems obvious, of course women can do those things, but in sports it is far too common to see fragile people trying to denounce the women's game. What the NWHL means to me, is that my niece can ignore those people if she wants to play pro hockey. She will be able to tell the wannabe gatekeepers to go fuck themselves, because Hockey. Is. For. Everyone. The NWHL demonstrated that hockey is bigger than any one league or entity, that it is an incredible game for anyone to enjoy. No matter what ends up happening with the league, the momentum the NWHL created is simply never going to stop. It won't be long until we have a unified women's hockey league that is backed by the NHL, and it's an inevitability that league will grow rapidly." – Earl (@earlschwartz27)
Editor's note: this one really got me:
"I'm a 17-year old male, but some day I ever have a daughter, I would want her to have all the same opportunities that men/boys get." – Anonymous
"A few different things. This season has allowed us to connect during a time when feeling a part of something is difficult. Social media blew up during their games and it was amazing to see people get involved and cheer for their new and old favourite players. It's given me hope in the future of women's hockey. It was great to see people involved and engaging on Twitch, and you love to see it! But I do hope that women's games are broadcasted on national TV, where they belong. It's showed me and reminded me how important representation is on and off the ice in the sport of hockey. It's difficult to see yourself on the ice or behind the scenes when you don't see people that look like you, but I've been able to see people that look like me kicking ass and playing the game they love. The NWHL has proved that people want to watch women's hockey, and anyone that thinks otherwise, well, I'll keep it family friendly here and not finish my thought. The NWHL is about so much more than the game itself. It's hope, perseverance, and the power of women." – Roxanne (@onntherox)
"It's a sports community that while definitely not perfect it feels more comfortable to exist in than men's sports." – Anonymous
"Means all the women I've coached over the last four years get a chance to see themselves with a long term future in hockey as a player and as fans. Feeling more like they have a place in the hockey world. Seeing the growth of the NWHL in the last year alone is enough to give so many hope and dreams. Whenever I talk about it with them you can see their eyes light up in a way that I just have never seen before. On top of that is the coverage people like yourself are giving it, bringing it even more life and importance. Especially knowing there will be a team coming to our city soon in Montreal, the NWHL is the most important thing in the hockey world right now." – Kristian Johnston-Galvez (@kRis6or7)
"Everything. As a woman who's played hockey for that past 15 years it's so awesome to see the young girls have the opportunity me and my teammates didn't get growing up. I can't wait to watch the sport grow to a larger audience." – Kiki Miller-Hodgson (@Its_kiki13)
"Initially I was just glad I got an opportunity to work in sports. But over time I got to realize how truly special it was to be a part of the league. Everyday I am inspired by these athletes and their passion for the sport and willingness to grow the game not for themselves but for the younger generations. Getting to witness firsthand how many sacrifices they have to make, and how hard they work to grow their sport is just incredible. The players and staff deserve the world and nothing less." – Nathan Fernandes (@11NathanF) *Nathan is part of the incredible Toronto Six media team!
"I just wanted to see Waylon in a tiny Riveters jersey to watch my wife squirm and cringe at his lack of loyalty to the Whale… Go Rivs!" – Madison Packer (@madison_packer_)
"The NWHL is home to me, I am so proud to be a leader for these athletes, and I am in awe of their skill and talent every day. NWHL is full of potential and opportunity, and it is truly my safe space!" – Anya Packer (@Battaglinoa)
There were more than 100 responses to the survey, so it was impossible to include them all. I tried to capture some different perspectives to provide a deep and robust look at what the NWHL means to fans, and the impact this season had.
To end off our coverage of this NWHL season, I'd like to share what it meant to me, personally.
On Friday evening my 4 year old daughter came into the room while I watched the Toronto Six game. She is very used to hockey on the television, because I also watch every Leafs game, so she turned to leave. I told her that there were girls playing in this game, so she paused to watch. She listened for a moment to the broadcasters, her head cocked to the side. Then she looked at me, eyes wide, and said:
"Mama, is it all girls INSIDE the hockey game and also all girls OUTSIDE the hockey game?"
I told her it was, yes.
"And girl coaches, too???"
Yes, baby.
She put her hands into fists, pumped down, and did a little jump:
"That. Is. AWESOME!"
And it was.