Former NHL Ref Dave Jackson thinks it's up to Michael Bunting to re-establish his reputation: Leafs Morning Take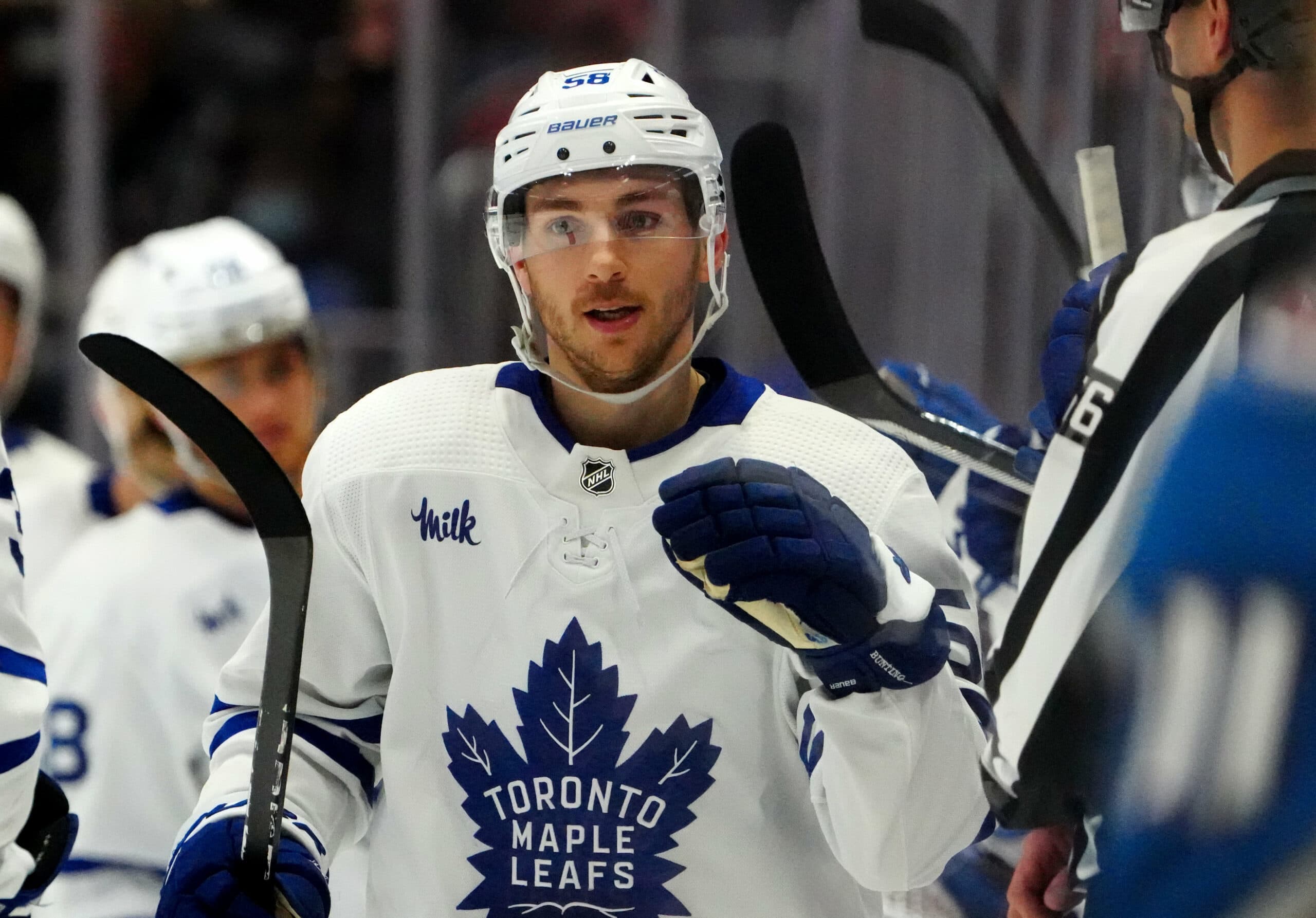 Photo credit:Ron Chenoy-USA TODAY Sports
All I'll say about last night's game: As expected, the Leafs got goalied, but good for them, they found a way to get the win.
I kicked off the
Wednesday edition Leafs Morning Take
by breaking down the 4-2 victory over Columbus. Zach Aston-Reese potted two goals, but without question, the big story for me was Jet Greaves. The Cambridge native, who was making his NHL debut, made 46 stops to keep the Blue Jackets in the game. Meantime, Joseph Woll notched 24 saves for his fourth consecutive victory.
After that, Jay Rosehill dropped by for another instalment of 3 Hits With Rosey. He touched on life without Matt Murray, Joseph Woll, and Zach Aston-Reese
Rather than spend 20 minutes talking about a meaningless game against Columbus, I thought it was a perfect time to dive into the Michael Bunting officiating situation. To help with that, powered by our friends over at
Skip
, former NHL ref turned rules analyst for ESPN, Dave Jackson, dropped by to shed some light on the situation.
Join us on Thursday at 11 AM ET as we preview Leafs/Bruins. Also, former Maple Leaf Tim Stapleton will drop by!