Friedman: 'Nobody's really sure' whether Maple Leafs will be able to sign Matthews by July 1 with Dubas gone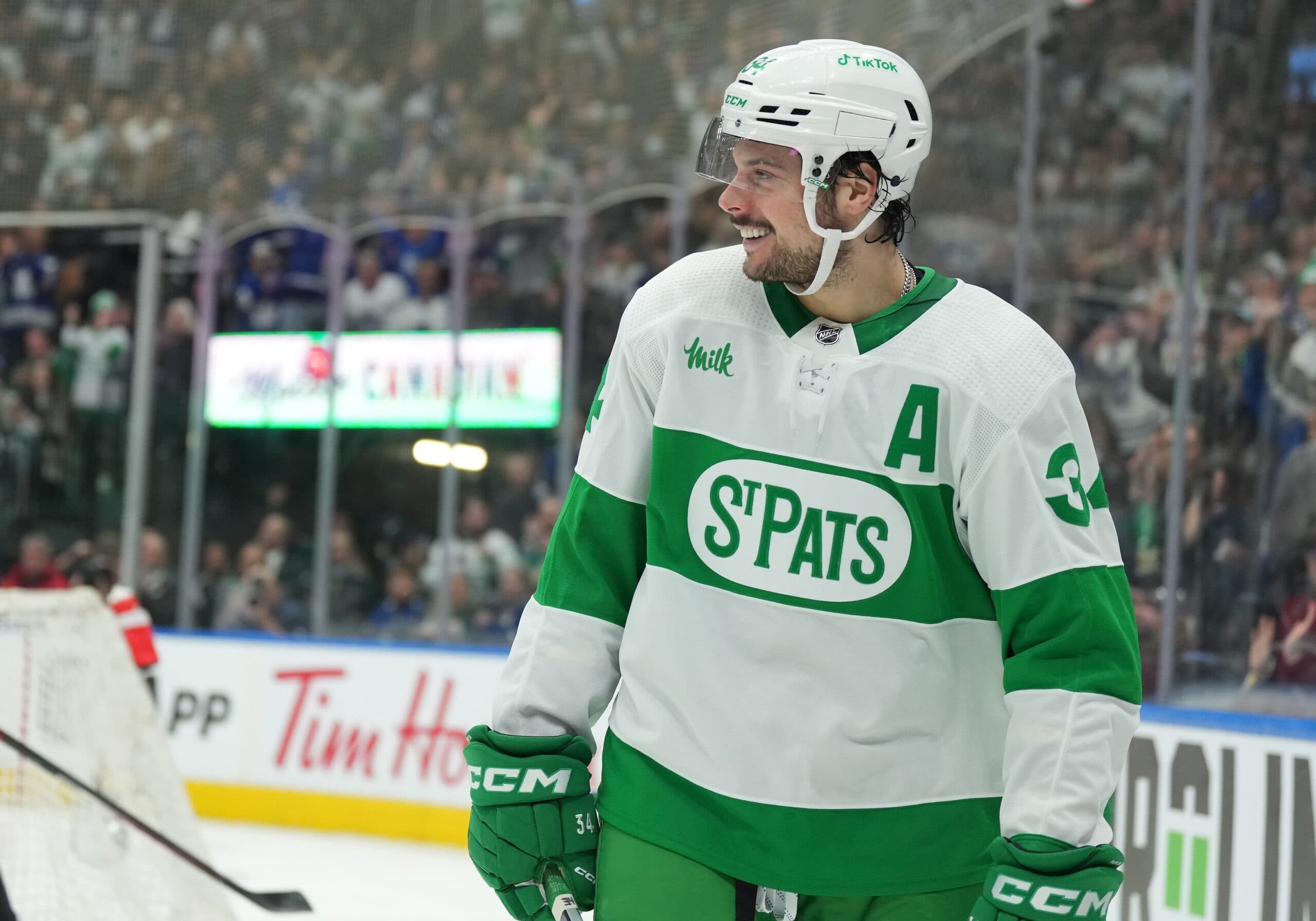 Photo credit:Nick Turchiaro-USA TODAY Sports
Auston Matthews is set to enter the final year of his current contract on July 1, but the Toronto Maple Leafs don't currently have a general manager in place to negotiate with their star forward.
As Sportsnet's Elliotte Friedman indicated on Monday's episode of 32 Thoughts – The Podcast, the sense within the Maple Leafs organization before Kyle Dubas' dismissal as GM was that the club would be able to come to terms with their young star centre.
Now, with a glaring vacancy at a critical position in the club's management hierarchy, a cloud of uncertainty has drifted into the air above Scotiabank Arena. And with Matthews' full no-movement clause set to take effect on Canada Day, the Maple Leafs suddenly have an informal deadline fast approaching.
Here's the transcript of part of Friedman's conversation about Matthews and the Maple Leafs with Jeff Marek on Monday:
Jeff Marek: Do we know of, or do we have a feeling, or is there a sense of where a lot of the key players sit with this team, or is that even a premature conversation right now considering there's not a general manager that's been installed?

Elliotte Friedman: I think this, the biggest decision they're gonna have to make this off-season is what to do with Matthews. I'll say one thing: I did have one player reach out to me and say that they weren't even sure if Matthews would've signed by July 1 with Dubas, because if they made big changes around the draft, the question became, 'How would Matthews feel about it?' But, what [the player] did tell me is that the Leafs, he felt, would've been — and this is one of the players on the team — he said to me they would've been very confident. Like last year, Pastrnak with Boston. The Bruins didn't trade him, they believed he wanted to be a Bruin, and they eventually got it done. He thinks that's what the Leafs would've done. If Matthews hadn't signed, with Dubas there, they would've kept him and they believe they would've gotten it done. Now, nobody's really sure.

[…] I heard that Toronto's exit interviews were pretty tough. I heard that Toronto's players were pretty blunt about what they thought was said, and that's something still to work on, but what this player told me is they think you should keep an eye on what maybe unfolds over the next few weeks because he thinks some of the players were really blunt about why it didn't work.
Matthews, 25, scored 40 goals and 85 points in 74 games with the Maple Leafs during the 2022–23 regular season. He added five goals and 11 points in 11 playoff games as the Maple Leafs fell to the Florida Panthers in the second round.
The Maple Leafs originally selected Matthews with the No. 1 pick in the 2016 NHL Draft. The six-foot-three centre made his NHL debut with the club in the 2016–17 season and quickly emerged as one of the top stars in the game, winning the Calder Memorial Trophy as the NHL's top rookie in 2017 and scoring 60 goals in 73 games with the Maple Leafs in 2021–22.
Through 481 career games over parts of seven seasons with the Maple Leafs, Matthews has collected 299 goals and 542 points. The San Ramon, California product is under contract for next season at a $11.64 million NHL cap hit.