Good Idea/Bad Idea: Shopping potential buyouts
Let's get the general bad idea response out of the way early. I get it. The players being suggested were flawed enough to be bought out in the first place. You are very smart to know that these players are likely not bound for an all-star selection any time soon. Congrats.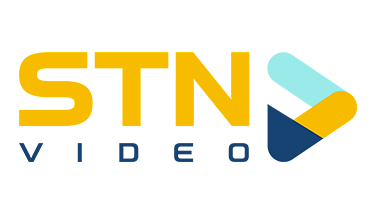 Getting that out of the way, we can now take a more honest look at the practice of exploring the buyout market. These were players that were believed in recently, and either by their own slipping play or the being placed in a role they couldn't live up to, they need to be removed from their contract. For a couple of reasons it's safe to assume they'll be playing for less. First they failed to live up to the expectations of their last contract, and in a flat cap situation they certainly won't see the same cap hit again this year. And secondly, they are still being paid some money from their previous club. In theory that opens them up to accepting less.
@James Neal
Neal has two years left on his $5.75/yr contract so even if the Oilers were to retain 50% of his salary in trade he'd certainly not be worth trading for. The value isn't there. Picking up only 10 points in 29 games isn't going to inspire a ton of confidence, but Neal has a history of going hot and cold from year to year, and if he takes a true last chance type contract at $1.5M or lower, he might be worth exploring.
Neal is the a bit of the net presence that Wayne Simmonds was sold as last year. He's less of a fighter, but more of a true second powerplay unit type guy. He's a decent shooter and great at cleaning up garbage around the net, assuming he can keep up with the play.
Verdict: Bad Idea. James Neal isn't defensively responsible or fast enough to add much value to a bottom six group. If he was capable of keeping up in top six role the Oilers would have put him with McDavid or Draisaitl more over the past two years. If Neal is going to make sense for the Leafs he'd probably need someone like @Ilya Mikheyev on the other wing, who's speed and defensive responsibility will make up for Neal. Actually, if Neal were to practice grabbing Mikheyev's wide shots and tapping them into the net there might be something there. Kidding aside though, he's a risky acquisition.
@Erik Johnson
Johnson was probably the most surprising name to see on this list, and arguably he'd be the best fit for the Leafs. The injury concerns go without saying, but a truly defensively sound defenseman to go with a group that already has Brodie, and Muzzin has a lot of appeal. Those would be three veterans that could support promising prospects like Liljegren and Sandin.
The biggest catch with Johnson is that he wouldn't really need to take too much of a shave on his $6M contract. Considering that Johnson's buyout cap hit would be $2M/yr for the next four years, it might be possible to get the Avs to retain 50% of Johnson's salary in trade instead, and send a modest return back to the Avs.
Verdict: If you can get him in a salary retained trade, good Idea, but still an okay idea as a signing. Injuries are definitely a concern, so avoiding term is key, but Erik Johnson has a lot of qualities that the Leafs have lacked on the blueline in the past 15 years. Johnson might not be an analytics darling, but it's hard to see him as a true detriment to the Avs blueline, and he's more or less just a victim of having a no movement clause on a roster that has no shortage of guys you'd rather protect in an expansion draft over him.
@Keith Yandle
Yandle's an interesting case in that he's definitely going to want to play every day, and he'll certainly be back somewhere next season. The case for him on the Leafs is largely dependent on the Leafs making another move and that move would be moving on from @Morgan Rielly. Going from Rielly to Yandle is a definite talent downgrade, but recoups some of the offense that the Leafs would lose by trading Rielly. Getting a decent return for Rielly followed by bringing in someone like Yandle, who you'd assume would carry around a $2.5M or less cap hit and playing a bottom pairing or at best middle pairing capacity might be worthwhile if Toronto feels that Muzzin and Brodie can handle the heavy lifting and that there's enough confidence in the rest of the Leafs blueline to make it work.
There's also the fact that we're talking about the Panthers spending real money on a buyout, which seems somewhat insane. Even the Panthers retaining salary seems insane, so you'd think that Yandle would need to be traded to a team like Detroit that has the real money to pull the buyout off and would be looking for a payment from the Panthers to do it.
Verdict: Bad Idea, unless he's really, really cheap. I can't really see it happening, and while the idea of having the primary offensive defenseman further down the lineup in a sheltered role, there are probably better options for help on the blueline than Yandle.
@Martin Jones
Yeah, we'll just go ahead and say bad idea.
@Zach Parise
Parise is an interesting option, but whether it's via a salary retention trade or through a buyout, it's going to be hard to cut in front of Lou Lamoriello in the Parise market, if that is a thing you choose to believe exists. The only real savings for a Parise buyout come next season, and then the next three years of his remaining contract don't make the buyout seem worth the trouble. A salary retaining trade makes a lot more sense.
As for the appeal for the Leafs, it's a stretch to find it. He could very well still be a 20 goal scorer, and last season could have been a blip, not a sign of age and decline. The Leafs could certainly use more scoring in the top six, but is Parise the best option, probably not.
Verdict: Bad idea. Just let him go to Long Island already.
@Ben Bishop
Ben Bishop didn't play a second of hockey last season. The year prior to that he was a .920 Sv% goaltender. Before that he had .934 season. All and all, when he's been healthy he's been good, but old goaltenders tend not to get over injuries well. He's a huge risk. He's a huge risk that could price him right.
The better deal for the Stars and for team acquiring him, like the Leafs, would be a salary retention trade situation, but given that most teams already have a goaltender they are trying to protect it seems that the Stars could be forced into buying out the No Movement Clause holding Bishop in order to protect a different goaltender. If Bishop hits the open market in free agency he'll still probably command at least $3M, but that still might make him one of the better goaltending options available. Heck, he at least still seems more appealing than @Frederik Andersen returning.
Verdict: Good Idea if he's available for $3M or less. If somehow you can get someone like @Linus Ullmark on the Leafs for $3M or maybe @Petr Mrazek or @Chris Driedger, Bishop starts looking like the most practical option for the Leafs, assuming the intention is to have a goaltender you feel comfortable putting in net.
@Paul Byron
Anytime you can bring in someone who played a big part in the most recent crushing defeat of the Leafs you have to make that move, right? Probably not. Byron might have his contract right sized via a buyout, but he's still going to cost at least @Ilya Mikheyev money, and unless Ilya is on the way out and the Leafs have an opening in the bottom six it's hard to imagine Byron being a fit, even if his physical play is something the Leafs could use some help with.
Verdict: Byron isn't really a good or bad idea. Byron would just be a signing that would happen that would warrant a shoulder shrug. Now if he costs more than $2M/yr, that's bad idea territory.
@Sonny Milano 
I'm old enough that I still confuse Milano for potentially being a prospect instead of a 25 year old that hasn't delivered in any of his years in the league so far. My brain can't comprehend that Milano is from the 2014 draft. Still, draft pedigree is a hard thing to get over, and if Milano can be had cheap after the Ducks buy him out, he'd potentially be a good @Jimmy Vesey type experiment for the Leafs.
Verdict: Who cares? At this point maybe it's just easier to give @Adam Brooks an extended look in the NHL. Milano has first round draft pick status which will always make him seem like an exciting option, but in reality he needed to be a top six forward to thrive in this league and bringing him in as a bottom six forward is going to be a disservice to him and the team that signs him.
Summary
Yeah, most buyouts are buyouts because no one wants them. That generally holds true. Still players like Erik Johnson and Ben Bishop will make the buyout window worth paying attention to. The Leafs need to capitalize on players capable of playing beyond the contract they will receive, and there is some potential is this group for that.
None of these players seem like they should be priority targets for the Leafs and again that seems like an obvious thing when it comes to buyouts, but there are a few interesting names to keep an eye on here that if they aren't scooped up in the opening days of free agency could become bargains that fit with the Leafs desire for affordable depth on short term deals.