Is Morgan Rielly a must have or a luxury?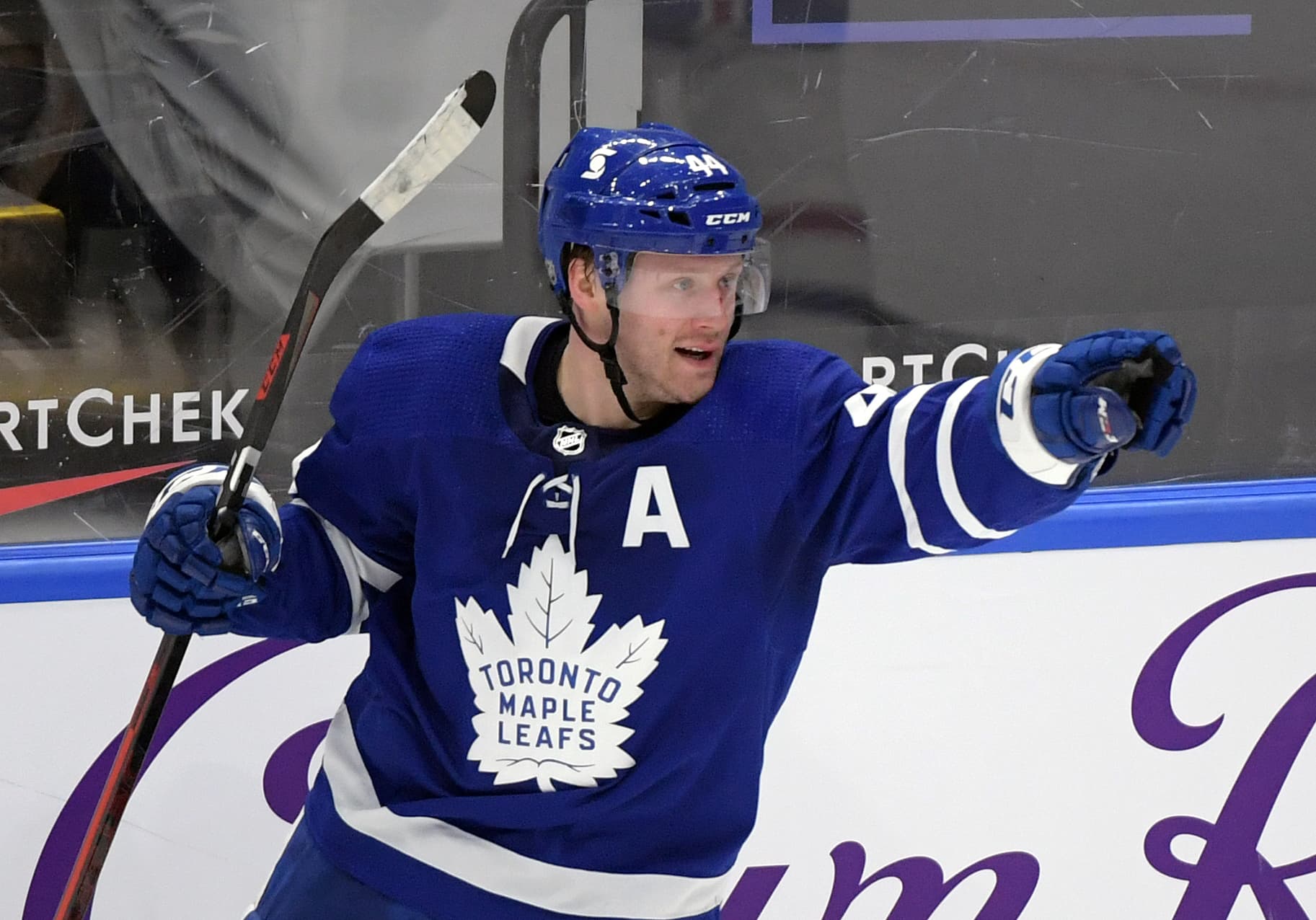 Photo credit:Dan Hamilton-USA TODAY Sports
In this interesting climate of the Leafs coming off a five losses in six skid, having the flatest caps for the foreseeable future, wanting to make trades, and identifying four young top prospects and the first round draft pick as possible trade chips, it seems like it may be time to once again discuss @Morgan Rielly and his place on the Toronto Maple Leafs.
Let's start with the important qualifier of Morgan Rielly being a top tier offensive defenseman. Since his days in junior he's always been more of a fourth forward than a defenseman and his ability to drive play up the ice consistently has always made the fact that he doesn't offer anything positionally in his own end an acceptable outcome.
Rielly's defensive game warrants criticism, but a big part of his strength does still start in his own zone, as he's capable of carrying the puck out of his zone or completing a solid pass to give the Leafs a better than average chance of creating a scoring chance at the other end. He is panicked, he's a quick thinker, and knows how plays develop. It makes sense that he's a defenseman and not a forward, so stop suggesting that as a possible alternative, he is very much a capable offensive defenseman, and before the 2019-20 season, you could make a case that he was one of the best in the game, but he's taken a step back. Some players thrive under certain coaches, and perhaps Rielly was better under Babcock than Keefe, who seems to want much more of a balanced approach from his defensemen and that favours players like Muzzin, Brodie, and Dermott, and makes someone like Rielly stick out.
The other knock that has always existed with Morgan Rielly is that he lacks one of the signatures of an offensive defenseman, and that is a booming point shot. A Morgan Rielly slapshot is an unfortunate event, and takes away an important option during powerplays and offensive zone cycles. His pinches are often effective, and he's capable of completing passes that plenty of other offensive defensemen can't, as well as he does have the speed to be an effective goal threat himself, but the question we need to ask ourselves, and more importantly the question Kyle Dubas needs to ask himself is whether Rielly is essential to the Leafs, or a nice luxury to have on the roster?
Rielly's $5M salary this year and next create a bit of a blockade on potential upgrades to the forward group that the Leafs are presently seeking to accomplish, as well as they present a barrier to what the Leafs may want to do as far protection during the expansion draft, or offseason signings, but those last two can be addressed at a later date. Rielly's salary and by extension his offensive talent would make it a lot easier for the Leafs to pursue high end players like Filip Forsberg, Taylor Hall, John Gibson, etc. that are potentially available heading in this trade deadline, and at the same time the Leafs could roll an more defensively competent top four by adding Dermott to the Muzzin, Holl, Brodie group, and bringing in Sandin or Liljegren to play with Bogosian.
Rielly's numbers have been steadily improving as far as his defensive game, and are still solid enough offensively that he would be an attractive trade chip if the Leafs were to explore options around him heading into the trade deadline. While there is no doubt that he is a valuable player, the question needs to be asked if he is absolutely critical to the style of play the Leafs want heading into the playoffs, and beyond. I'd argue the Leafs should at least be exploring what they can do with him as it opens up more options in the coming weeks. That being said, I think Rielly is likely a Leaf throughout this season and we'll be revisiting the notion of trading him again in the summer.