Leafs/Ducks Preview: Leafs Morning Take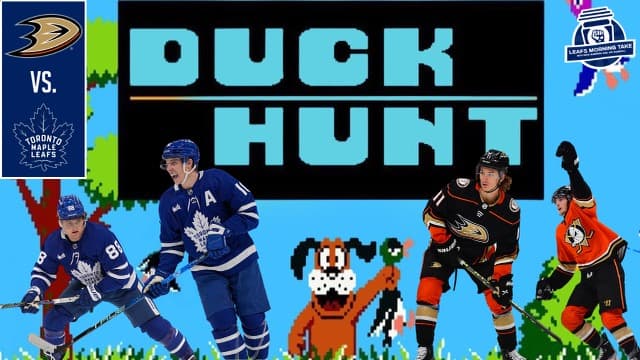 Trying to avenge an ugly collapse at the Honda Center in late October, the Leafs are home to the Anaheim Ducks tonight.
If you remember that game, Toronto blew a 3-1 third period lead before ultimately losing 4-3 in OT. Trevor Zegras was the hero. I still remember that Alex Kerfoot penalty shot like it was yesterday.
The Tuesday edition of
Leafs Morning Take
focused on that and how unbelievably, Toronto is 14-1-4 since the outing. Furthermore, the point streaks will be on the line tonight as well. The Leafs, as a team, have notched at least a point in 14 straight games (11-0-3) while Mitch Marner has a personal 22 game point streak going, too. Suffice it is to say, all's well in Leaf Land right now.
Additionally, we also discussed Anaheim's putrid penalty kill and how Toronto has a chance to bury them on the PP. Seriously, the Ducks PK is firing at a 66 percent clip, which uh, isn't very good.
Make a note to join us on Wednesday at 11 AM ET for a full recap of Leafs/Ducks, plus American actor and hockey fan Isaiah Mustafa is expected to drop by.
Don't forget to subscribe, like, and leave us a review wherever you're checking us out!