Leafs/Kings Preview + Jason Robertson: Leafs Morning Take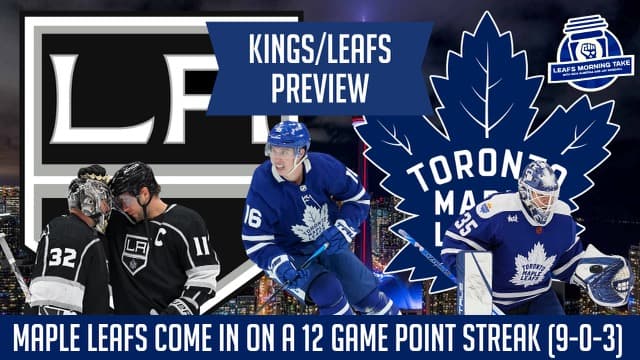 Photo credit:Tyler Yaremchuk
After a 12-game absence due to an oblique injury, T.J. Brodie will make his return to the Leafs lineup tonight as Toronto entertains the Los Angeles Kings.
Meantime, Ilya Samsonov will make his 10th start of the season as the Leafs will try to extend their point streak to a lucky 13 games.
Today's edition of
Leafs Morning Take
acted as pretty much an all-compassing game preview. With the news from the morning skate, we started with the Brodie conversation:
After that, we dove into the goalie conversation. Both Matt Murray and Ilya Samsonov are healthy now, so how should Sheldon Keefe deploy them moving forward?
Lastly, as part of my freelance work with the NHL, I was fortunate enough to go
one-on-one with Dallas Stars superstar Jason Robertson
. Of course, I brought up the fact that he went pointless in two games against the Maple Leafs this season. Catch a bit of that interview on today's show.
Be sure to tune in on Friday at 11 AM ET. I'll recap Leafs/Kings, plus Rosie will drop by for another instalment of 3 Hits With Rosie.
Don't forget to subscribe, like, and leave us a review wherever you're checking us out!