Leafs Prospect Roundup: Amirov rumors heating up, Robertson and SDA reunited, Leafs sign Steeves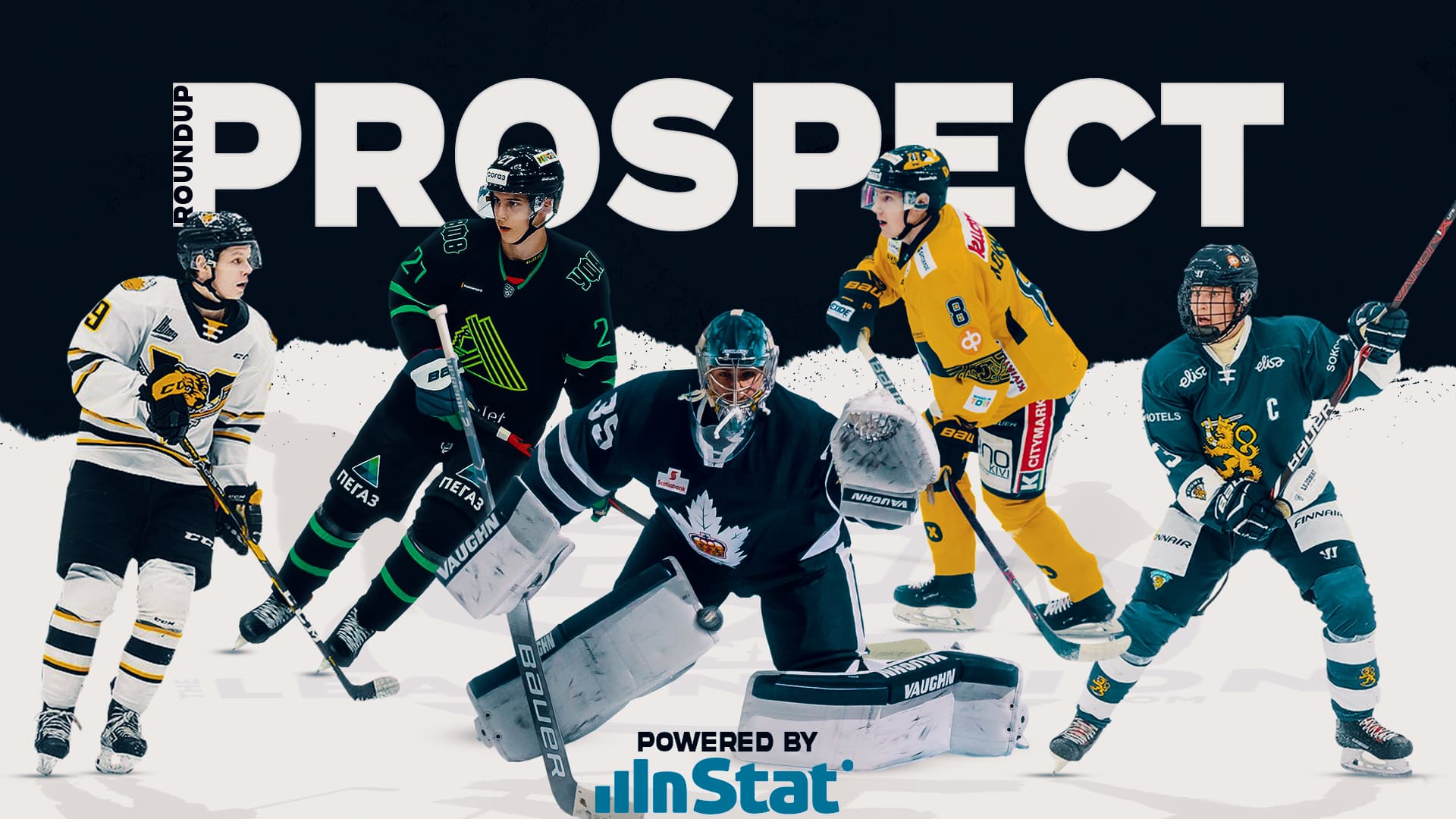 Photo credit:Nick Barden
Powered by InStat Hockey
---
Kyle Dubas and his scouting staff have steadily replenished the Leafs' prospect pipeline in the last few years, primarily through strong drafting. It has only been a couple of years, however, and even with several Leafs prospects showing encouraging developmental progress, Dubas' club still hasn't been able to fully reap the fruits of their labor just yet.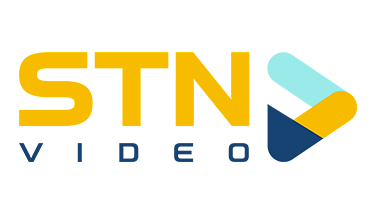 Sure, there are players like Nick Robertson, Rasmus Sandin, and Timothy Liljegren who figure to factor into the Leafs plans sooner rather than later but there are also exciting prospects like Topi Niemelä, Roni Hirvonen, and Veeti Miettinen – among others – who are longer term investments.
Earlier this week, the Leafs added another player to their system who could push for an NHL job in the not too distant future when they signed undrafted NCAA free agent Alex Steeves to a three-year entry level contract out of the University of Notre Dame.
Steeves is a 21-year old forward who just completed his third NCAA season, leading the Fighting Irish in scoring with 15 goals and 17 assists for 32 points in 29 games. Here is some of what TheLeafsNation's own Tony Ferrari had to say about Steeves' game:
One of the first things that become evident when watching Steeves is that the combination of puck skill and creativity is quite high. There are moments in games when the New Hampshire native seems to have the puck on a string and he is teasing defenders by pulling the puck in and out, evading the defensive stick, and creating space for himself. – Tony Ferrari
Check out the rest of Tony's profile on the newest Leafs prospect here:
Let's get to some news and notes on a few more future Leafs hopefuls.
Nick Robertson – LW – Toronto Marlies (AHL)
Robertson's season has been riddled with injury troubles, suffering a knee injury just a couple of shifts into his lone NHL appearance this season that kept him on the shelf for close to a month, and got into just 10 games with the Marlies before another injury forced him to miss the next eight contests.
Robertson has been productive when healthy and picked up where he left off upon his return to the Marlies' lineup earlier this week, scoring the eventual game winner in a 5-2 victory over the Stockton Heat to bring his AHL season totals to three goals and seven assists in 11 games.
It probably didn't hurt that Robertson was reunited with a familiar linemate in former Peterborough Petes teammate Semyon Der-Arguchintsev and their chemistry was evident throughout their first professional game together. They proved to be a deadly duo in the OHL with Robertson's propensity for dismantling goaltenders with his devastating shot and Der-Arguchintsev's high end vision and passing ability often leading to those shooting opportunities.
It should be fun to watch these two try to rekindle some of their magic from junior in the second half of the Marlies' season.
Rodion Amirov – LW/RW – Tolpar Ufa (MHL)
The noise surrounding Amirov's desire to sign his entry level contract with the Leafs and come to North America continues to get louder and while I'm sure many are growing tired of the speculation, I'd be remiss if I didn't share the latest from the Amirov rumor front in this space.
It is important to note that all rumors should be taken with a grain of salt, things are often lost in translation, and rumors are just rumors until they're not.
All that said, a report from Russian hockey outlet Hockey Pravda this week lends itself to the theory that Amirov wants to make the jump to North America as soon as possible with the site reporting that he is set to sign his first NHL contract once Tolpar Ufa's MHL playoff run comes to an end.
Amirov was reassigned to Ufa's junior squad after Salavat Yulaev was eliminated in the second round of the KHL playoffs and helped finish off a second round series victory, propelling Tolpar to a semi-final berth in the Kharlamov Cup Playoffs.
Advancing to the final for a shot at the MHL championship will be Amirov's primary focus in the coming weeks but it is starting to appear more and more likely that we will see the Leafs' most recent first round pick make his way to Toronto before too long.
Semyon Der-Arguchintsev – C – Toronto Marlies (AHL)
SDA was forced to quarantine for two weeks after returning from his KHL loan before he could join the Marlies' lineup but he doesn't appear to have much rust on his gears.
The 2018 third round pick made his AHL debut on Monday and seemed to jumpstart the Marlies' offence right away, notching a powerplay assist on Adam Brooks' game winning tally.
For his second game, he slid into a familiar role centering Nick Robertson and looked even more dangerous than he did in his debut. He picked up another powerplay assist and then, for the second consecutive game, set up the game winner with a great play to steal the puck and send Robertson in for a clean look.
Three assists in his first two AHL games is impressive enough, never mind the fact that he has picked up primary helpers on the game winning goals in each contest.
Der-Arguchintsev has looked more than comfortable in his first taste of AHL action and will likely be a key cog on the Marlies' offensive attack down the stretch.
Mikhail Abramov – C – Victoriaville Tigres (QMJHL)
Abramov has carried over his hot streak from last week and now has eight points in his last four games. He scored a goal in a losing effort on Wednesday and added two more in a 6-2 victory on Thursday, giving him 12 goals and 18 assists in 25 games so far this season.
It looks like Abramov is finding his legs again after Victoriaville's latest return to play following an extended break due to pandemic protocols. A strong finish to his QMJHL season – and career, for that matter – will be important as he prepares to make the jump to professional hockey.
Abramov will likely see action with the Marlies later this season, depending on how long Victoriaville's season lasts, but he is sure to be a regular from the outset of the 2021-2022 AHL campaign.
Filip Král – LHD – Toronto Marlies (AHL)
It flew a little bit under the radar earlier this week when Král was added to the Marlies' roster, closing the book on his loan to the Czech professional league.
He played seven games in the second tier league, tallying a pair of goals and eight assists, but played the bulk of his season at the top level, scoring six goals and 15 assists in 48 games to lead all HC Kometa Brno defencemen in scoring. His strong production carried over to the postseason where he registered a goal and five assists across nine games before his team was eliminated.
Král has presumably begun his quarantine and should join the Marlies on the ice in the next couple of weeks. He will knock the likes of Noel Hoefenmayer and Riley McCourt down the depth chart once he is ready to be inserted into Greg Moore's lineup.
William Villeneuve – RHD – Saint John Sea Dogs (QMJHL)
After a renewed focus on his defensive game led to a slow start offensively for last season's highest scoring QMJHL defenceman, Villeneuve has ramped up the offensive production in recent weeks.
He has picked up six points in his last six games and hasn't gone two consecutive games without a point in his last 11 contests, giving him two goals and 12 assists in 24 games so far this season.
While it is encouraging to see Villeneuve working to become a more complete defenceman, his offensive abilities are what led the Leafs to select him in the fourth round back in October and he will have to find the balance between playing a responsible defensive game while still allowing his offensive talents to shine through.
Kalle Loponen – RHD – Kärpät U20 (U20 SM-sarja)
Chosen in the seventh round of the 2019 draft out of Finland, Loponen made the jump to North America the following season and suited up for the Sudbury Wolves of the OHL. He had a decent season, scoring six goals and 18 assists in 56 games, but never seemed to really put it all together with Sudbury.
Loponen returned to Finland this season and the move paid off in a big way with the young blue liner earning defencemen of the year honors in the Finnish U20 league as well as a selection to the first all-star team.
He played at almost a point per game pace, finishing the season with 11 goals and 22 assists in 36 games, and is now leading Kärpät's U20 squad into the playoffs.
There isn't a whole lot about Loponen's game that stands out, except for his shot. He has an absolute cannon from the point and it proved to be an effective weapon this season as he led all U20 SM-sarja defencemen in both goals and points.
Loponen is expected to continue rounding out his game in his home country and should push for time with Kärpät's men's team next season where he could be a powerplay option behind fellow Leafs prospect Topi Niemelä.