Malgin? The Leafs could do worse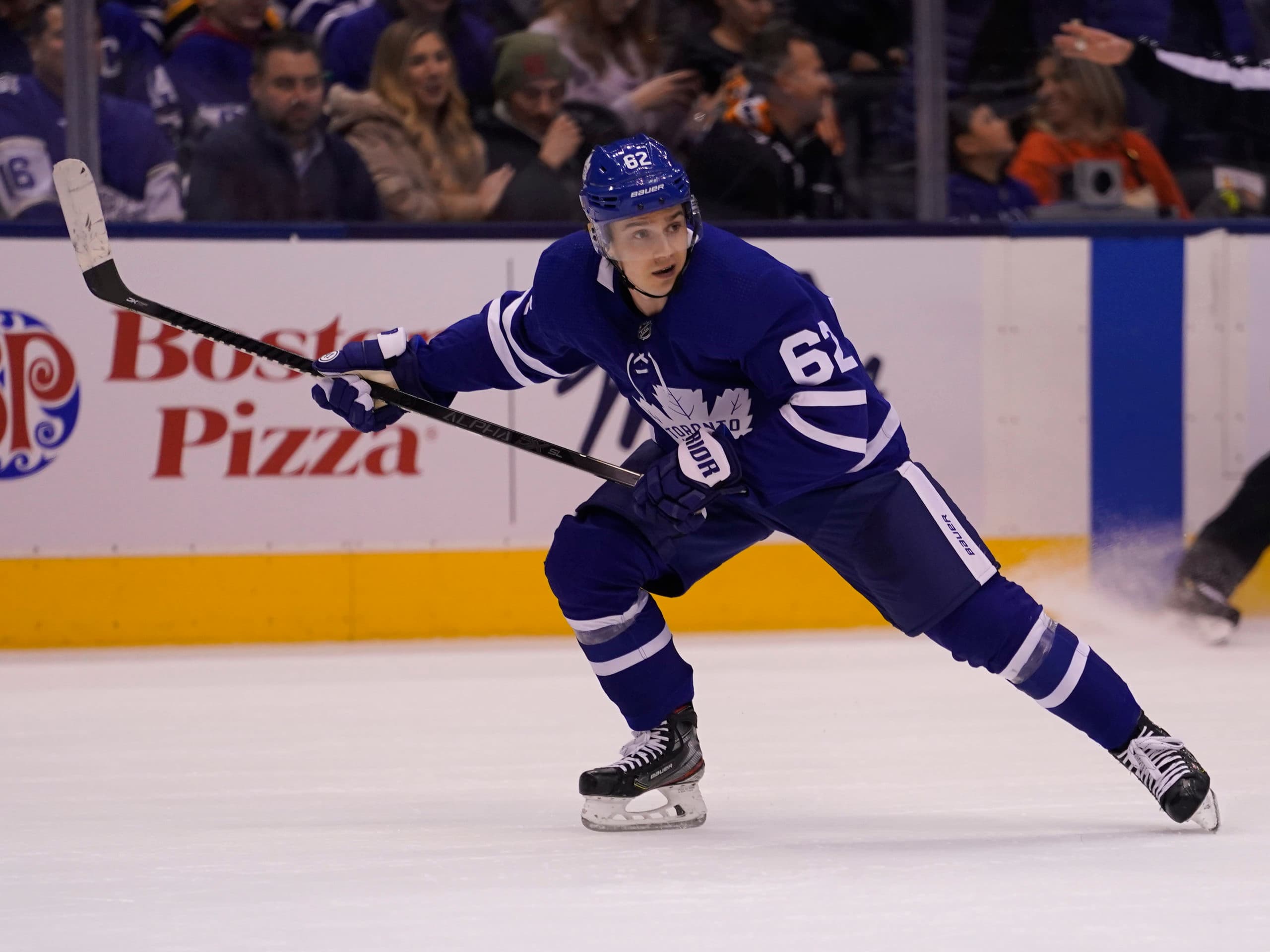 Photo credit:John E. Sokolowski-USA TODAY Sports
Every year there is some bizarre out of nowhere player who runs away with the scoring title at the World Hockey Championships, and it is followed by a feverish effort from NHL GMs to bring that player into their fold. This year that player is Roman Cervenka, who had 17 points in 10 games leading the tournament. I'm just kidding, that dude is like 36. He's not an option. We'll move on to the next name on the list, and that is Denis Malgin (Malgin?) who had 12 points in 8 games and the next best points per game in the tournament of players who played at least 6 games.
The advantage for the Leafs is that they've been sending qualifying offers to Malgin, and keeping him on Toronto's reserve list. And Malgin is still technically a restricted free agent because of that. The Leafs have the first crack at Malgin if they want him. The question is do the Leafs want him (not does your uncle who makes decisions strictly off a player's height want him.)
Since we last saw Malgin, he's been in the Swiss League, and he's been a point per game player over his two seasons there. He's still only 25 years old, and yes, he hasn't magically grown, he's still 5'9 and 177 lbs when soaking wet. His 52 points were good enough for 5th in the league in scoring behind the previously mentioned Roman Cervenka, but also behind Daniel Winnik, Chris DiDomenico, and one point ahead of Mark Arcobello, just for some context of who is pointing up the numbers over there. Those ghosts of Leafs past certainly give some pause to whether or not Malgin can bring much, but with bringing in Malgin you aren't bringing him in to absolutely be something. You are bringing him in because he represents an interesting, cheap option.
So what do the Leafs potentially gain in bringing in Malgin, because NLA point totals and strong World Hockey Championship isn't the full story?
Malgin seems like a potential successor to Jason Spezza's role, in that he is most realistically viewed as a bottom six winger who can be moved to center if the Leafs need him to. He doesn't have Spezza's shot, which is a drawback, but he gives the Leafs another playmaking winger in the ilk of Marner and Nylander, although obviously in a reduced capacity. He represents an option who can control the puck out of Toronto's defensive zone and into the offensive zone and in that sense he also addresses some of what the Leafs will be giving up with the likely departure of Ilya Mikheyev as well.  Okay, that's probably all expecting too much of Malgin, but the hope remains that he can be an affordable way of addressing some of the holes in the Leafs lineup in an affordable way.
Malgin's last season in the NHL didn't go well, but that the preceding 3 years (aged 19-21) went significantly better. Malgin looked to be a strong two-way player who positioned himself well in his own zone, moved the puck out, and assisted on numerous shot attempts in the offensive zone. Malgin had limited opportunities to work with strong offensive outlets, and perhaps a sheltered scoring line with someone like Nick Robertson could establish both of these players. (Spitballing here but a Robertson-Malgin-Simmonds line at least seems fun on paper.)
Malgin as a Leaf is something we've only seen eight games of. Admittedly they could have gone better. Now is the time to take a final look at Malgin, assuming he's willing to come over to North America. Denis Malgin is under contract with ZSC through 2024-25, but there is a transfer agreement between the NLA and NHL that would allow Malgin to come over. Certainly, there is no rush on this from a Leafs perspective as they do hold Malgin's rights, but there is also some potential that other NHL suitors might also be interested in Denis.
For now, Malgin is yet another name to consider at the bottom of the Leafs roster.
POINTSBET IS LIVE IN ONTARIO
PointsBet Canada has officially launched in Ontario! Get a $25 free bet just for 
signing up right here!