Marner, Tavares publicly back & commend Brad Treliving for the job he's done so far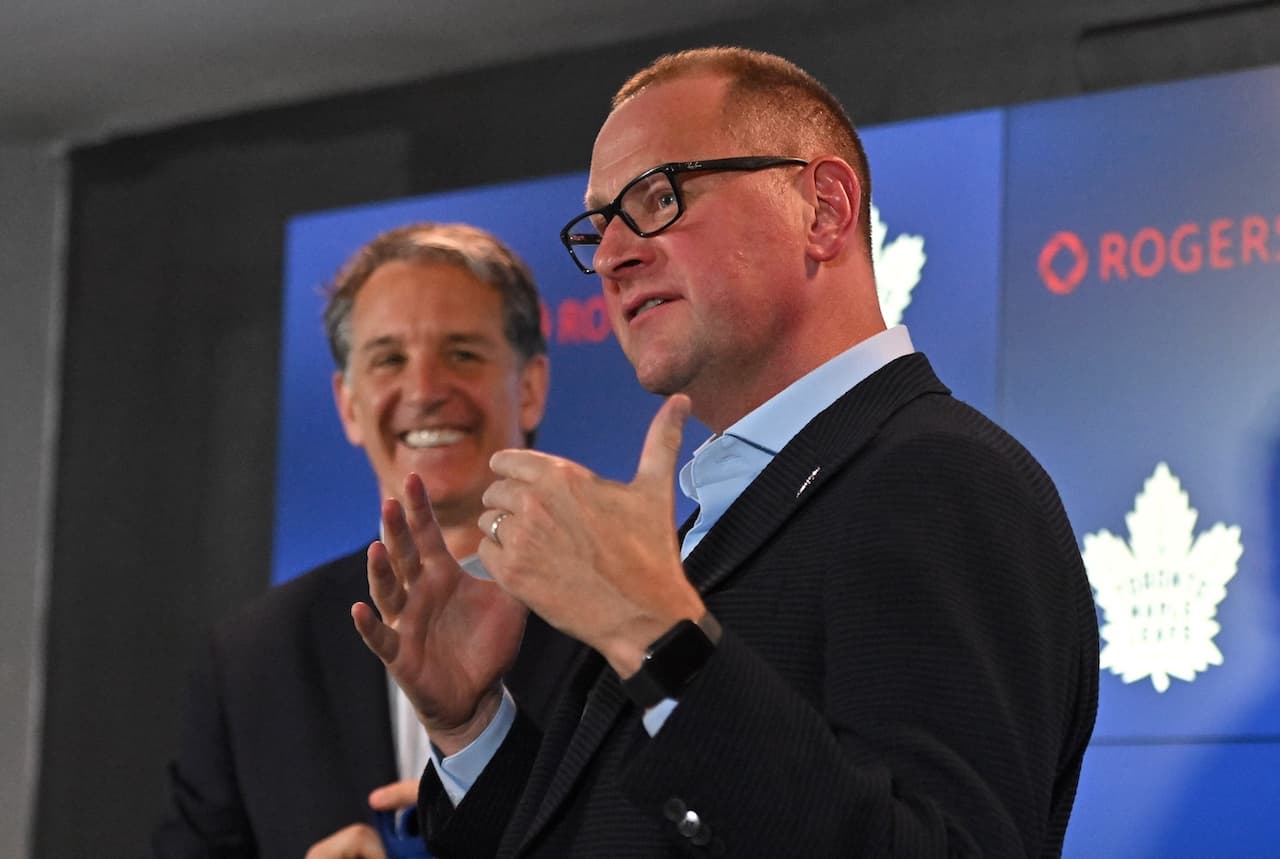 Photo credit:Dan Hamilton-USA TODAY Sports
Regardless of how you felt about the previous general manager, there's no question the Brad Treliving era is off to a very respectable start.
As many in the hockey industry have famously put it for weeks, since taking the job, it's like the 53-year-old's been drinking out of a fire hose he's been so busy.
And all things considered, he's done a pretty sound job to-date.
Most notably, the former Flames and Coyotes Executive has wasted no time moulding the roster to his liking. Over the course of the first two days of free agency, he added Ryan Reaves, John Klingberg, Max Domi, and Tyler Bertuzzi.
The secret's out —Treliving wanted to beef up.
On top of all that, from the onset, he's been consistent in saying that his preference is to keep the Core Four together for another run.
Well, those words certainly did not go unnoticed.
While speaking at his fifth annual All-Star Invitational fundraising gala on Thursday night, Mitch Marner was asked about his new GM: "Something that we've talked about a lot is just how Brad came in and defended us all, really, and our team."
"It meant a lot to all of us to come in and do that. It's not just four guys on our team. It's a full team effort every single night. That's really what we really know. I mean, that's not the narrative a lot of times, but we know we all gotta be better. And that's why we're excited to get the season going."
Meantime, Leafs captain John Tavares was also present at the event. Unsurprisingly, he echoed Marner's sentiments on the new boss.
"Tre came in just very level-headed. I think a tremendous approach and communicated very well to everyone that's here that he just wants to continue to help push us forward and believes that the group is really strong."
At least everyone's on the same page here. Kyle Dubas was beloved by many, so it's always good to see star players give the new guy a public vote of confidence this quickly.
Of course, Treliving's offseason itinerary is far from complete. Aside from settling the crease situation, negotiations continue with both Auston Matthews and William Nylander on potential extensions.
The grind may have just begun, but considering the turmoil surrounding this team just a few short months ago, Brad Treliving has done a great job of calming the waters.
Onward.