Morgan Rielly and Toronto's complicated relationship with offensive defensemen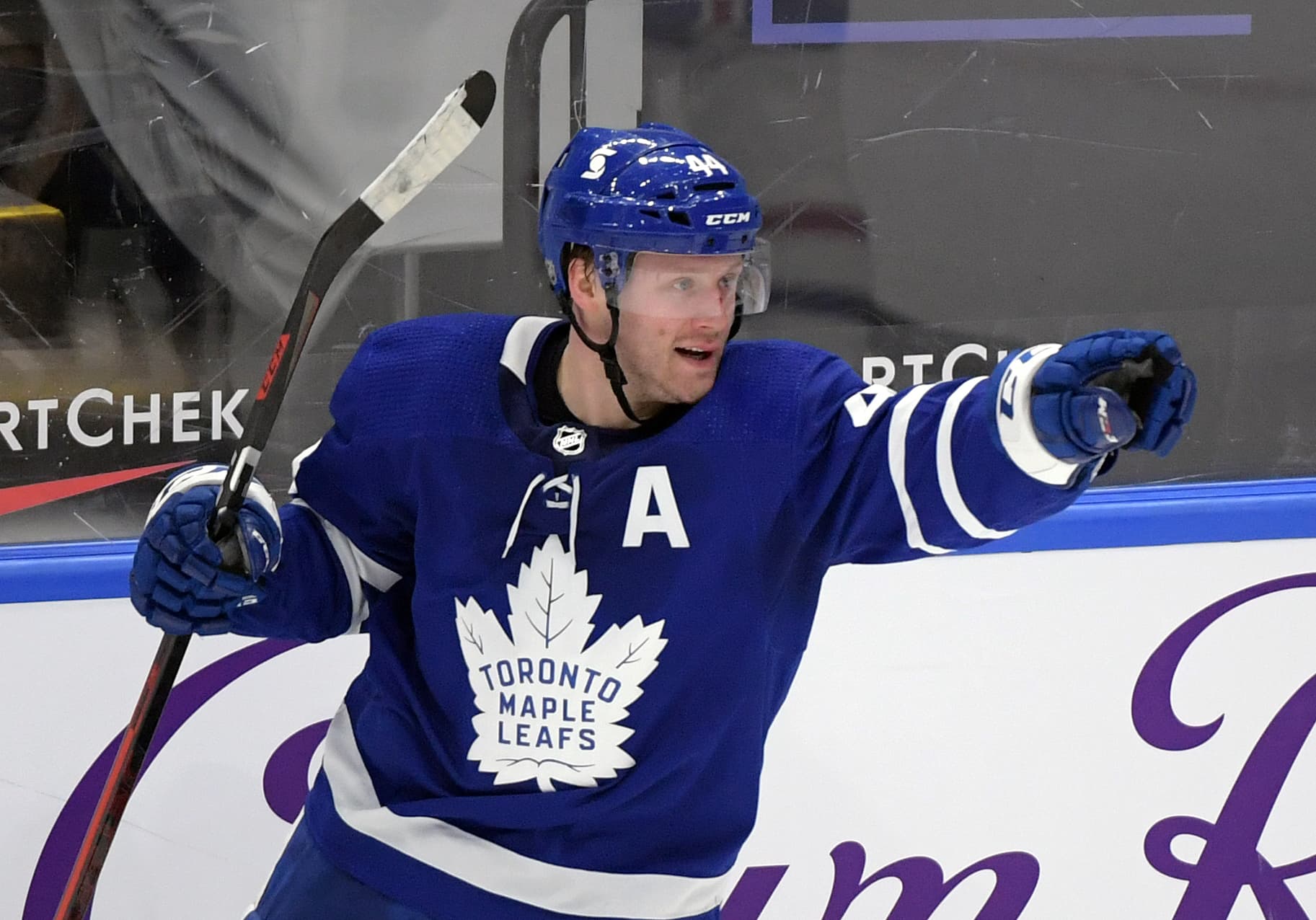 Photo credit:Dan Hamilton-USA TODAY Sports
It seems with Tyson Barrie gone there is another offensive defenseman drawing heat from Leafs fans in the early days of the season, and it's Morgan Rielly. We'll start with an acknowledgement that Morgan Rielly's stats have been pretty crappy this year. Rielly has the lowest xG% of any Leafs defender, and for a player who is more offensively driven, the fact that he only has one primary point to his name is a bit bothersome as well. In contrast to those numbers it should be acknowledged that once again the Leafs are asking Rielly to start the year with a new defensive partner, and one that plays a significantly different style than his previous one. Is that enough of an excuse, for some of you yes, for others no, and that's why it's always complicated when it comes to Toronto and offensive defensemen.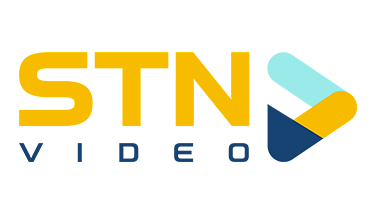 Larry Murphy is definitely the name that sticks out the most when discussing defensemen with high offensive acumen, but liabilities in their own zone. Murphy didn't have the benefit of playing in an era where underlying shot statistics existed and as such was much more of a hard case than Rielly this year, or Barrie last year. Murphy certainly wasn't the first defenseman to receive this criticism. Dave Ellett didn't get the same level of scorn as Murphy, but was certainly a whipping boy for being a defenseman who struggled playing defense, and the Leafs decided to move on from Al Iafrate during a time when the Leafs could have used a star like him, but defensive issues, not Allan Bester, where considered a reason why the 80s Leafs struggled. Since Murphy we can point to Bryan McCabe, Jake Gardiner, Tyson Barrie, and even to some extent Tomas Kaberle as players who all received similar treatment from Toronto's fans.
The fact that Rielly's situation isn't new doesn't invalidate the feelings towards him, and in reality his situation is quite complicated. While he is a league standout when it comes to offence from the blueline, he isn't the only Leafs defenseman capable of providing it. Lehtonen and Liljegren are developing options, and certainly Brodie should be considered to be more offensive leaning than defensive as well. Dermott, Holl, and Muzzin are all capable at times as well, and Sandin is another developing two way defender who might lean more offensively. There seems to be a sentiment that the offence that Rielly brings doesn't matter as much as his defensive abilities, which aren't particularly good. There is also somewhat of a valid criticism that his lack of a powerful point shot leaves the Leafs blueline wanting on the powerplay and a blistering Chara slapshot would be much more useful on a powerplay that already has Marner, Nylander, Thornton, and others moving and carrying the puck capably.
Looking off the ice and at financial statements instead, there's the small matter of Rielly's contract. At this exact moment in time, Rielly's contract is an asset. He plays beyond the $5M cap hit. Beyond this season there's one year left on his deal and given the Leafs history to let their unrestricted free agents walk for nothing, it seems that the Leafs are sitting on a highly valued asset that might not be part of their long term vision. There's also Rielly's signing bonus that warrants some consideration, and it means that if they were to trade him after the July 1st bonus, he'd only be owed $3M in base salary. I'm not yet establishing that the Leafs should trade Rielly, but it is one of the options that are emerging here.
That does bring us back around to what the options are regarding Morgan Rielly?
Option 1: Keep him and give him time
The Leafs have had the Rielly/Brodie pairing together for all of 10 games, expecting the two of them to click and feed off each other instantly was a pipedream, and history has shown that defensive pairings can take a while to click and maybe time is warranted here. The Muzzin-Holl pairing has been capable of handling the defensive tough minutes, and perhaps the Rielly-Brodie pairing will soon be capable of tackling the critical offensive moments.
There's also the consideration that maybe Rielly/Brodie simply won't work in which case the Leafs could revert to their previous attempts of attaching a stay at home anchor to Rielly in the form of Zach Bogosian, and let Brodie and Dermott make up a pretty solid third pairing.
There's a lot of history that shows that Rielly is better than what we've seen, this year and Brodie's career to date suggests the same for him. Exploring what can be done with these talented defensemen makes sense.
Option 2: Try him at forward
This seems to be the favourite of people who are fully aware of Rielly's talent, but equally aware of his shortcomings and don't want to see the Leafs move on from him. On the surface it addresses the issue of the Leafs needing more firepower up front, it creates an opening for either Lehtonen or Sandin on the back end (which, if you are frustrated by Rielly, how do you think you'll feel with increased minutes for Lehtonen), and it is something the Leafs can act on quickly.
We've seen the Leafs make this move with Ian White for a few games, Justin Holl has played some time at forward in another life as well, and trying to convert Jake Gardiner to a forward was a common theme of Leafs fans over his time with Toronto. We can look at examples like Dustin Byfuglien, Brent Burns, and even Wendel Clark and acknowledge it can be done, but really think about what the Leafs would be getting with Rielly.
Rielly doesn't necessarily compliment what is already there in the top six at this point, and with his learning curve to the position he's not going to be ready for that. He's at best going to be on the third line with Alex Kerfoot, and Ilya Mikheyev, not exactly players that will spark his offensive growth.
There's also something to be said for the true value of Rielly's offense is providing that swift, playmaking fourth forward option on attacks, and in puck cycles and removing him from that role flattens him down to a pretty run of the mill middle six winger, not someone you'd value at around $5M anyway.
There also should be some acknowledgement of what Rielly does right on defense, and that's that he generally reads odd man rushes very well (as long as Connor McDavid isn't involved), and he provides an important outlet when in his own zone for his team to move the puck to him so he can facilitate an exit of the zone.
His questionable positional play, coverage decisions, and lack of physicality aside, there are components to Rielly's defensive game that warrant keeping him a defenseman and not going all-in on an experiment with him at forward. Especially one that would likely impact his trade value.
Option 3: Trade him
The idea of immediately trading Rielly doesn't hold a lot of appeal for me, and here's why…
Basically, find me a team looking for an offensive defenseman that has a forward priced at around $5M or less that the Leafs would see as fair value for Rielly. The options are pretty slim, and with Rielly you would be looking for someone who would be at a top line wing or second line center level of talent. In a year where the Leafs are positioned for a meaningful playoff performance (or at the very least last stand with this core), moving Rielly in season for a question mark doesn't hold a lot of appeal. It's also much more likely that teams are wanting to tap into the readily available options like Vince Dunn, Victor Mete, and even Travis Dermott.
After this season however, the situation around Rielly changes significantly. Once free agency opens, Rielly is eligible for having his contract extended. If the Leafs want to do that and can get him at around the rate they are paying him now, I think you throw the trade him idea out the window completely, and move on. Unfortunately the reality is there will likely need to be a couple more million dollars attached to Rielly's annual salary and that should be a non-starter for the Leafs, and that's when you move on from him. Waiting until after July 1st (which seems likely since the season runs past that date) means Rielly's base salary is all his future team will be paying him, and $3M for a year of Morgan Rielly has appeal everywhere, especially to those interested in signing him long term. That is the point where moving on makes sense.
Go with Option 1 short term and Option 3 in the summer
In my opinion, the Leafs are better off riding it out with Morgan Rielly and perhaps with a little reflection on how variety on the blueline is good. In a league where players like Erik Karlsson, P.K. Subban, Kris Letang, Thomas Chabot, John Carlson, and other offensive defensemen have been coveted, even by Leafs fans, as a fan base we are putting a pretty low value on Rielly, and low appreciation for the kind of game he plays. While I can fully appreciate that the Leafs don't have a strong enough team defense to let their top minute defenseman struggle at the position, there should be an exploration of how the Leafs can better work around Rielly, and let him be Rielly rather than adding components to his game that simply won't ever be there.
In the offseason it makes sense to part ways. While we should all appreciate $5M Morgan Rielly, we should be fearful of a slightly older $7M Morgan Rielly as a long term part of the Leafs. In a summer where there at least 8 teams will lose a defenseman to Seattle, there's probably going to be a market for him too. Be patient, and for the love of God, don't use him as a forward.