New groups, Jarnkrok absent, and McMann returns: Maple Leafs News and Notes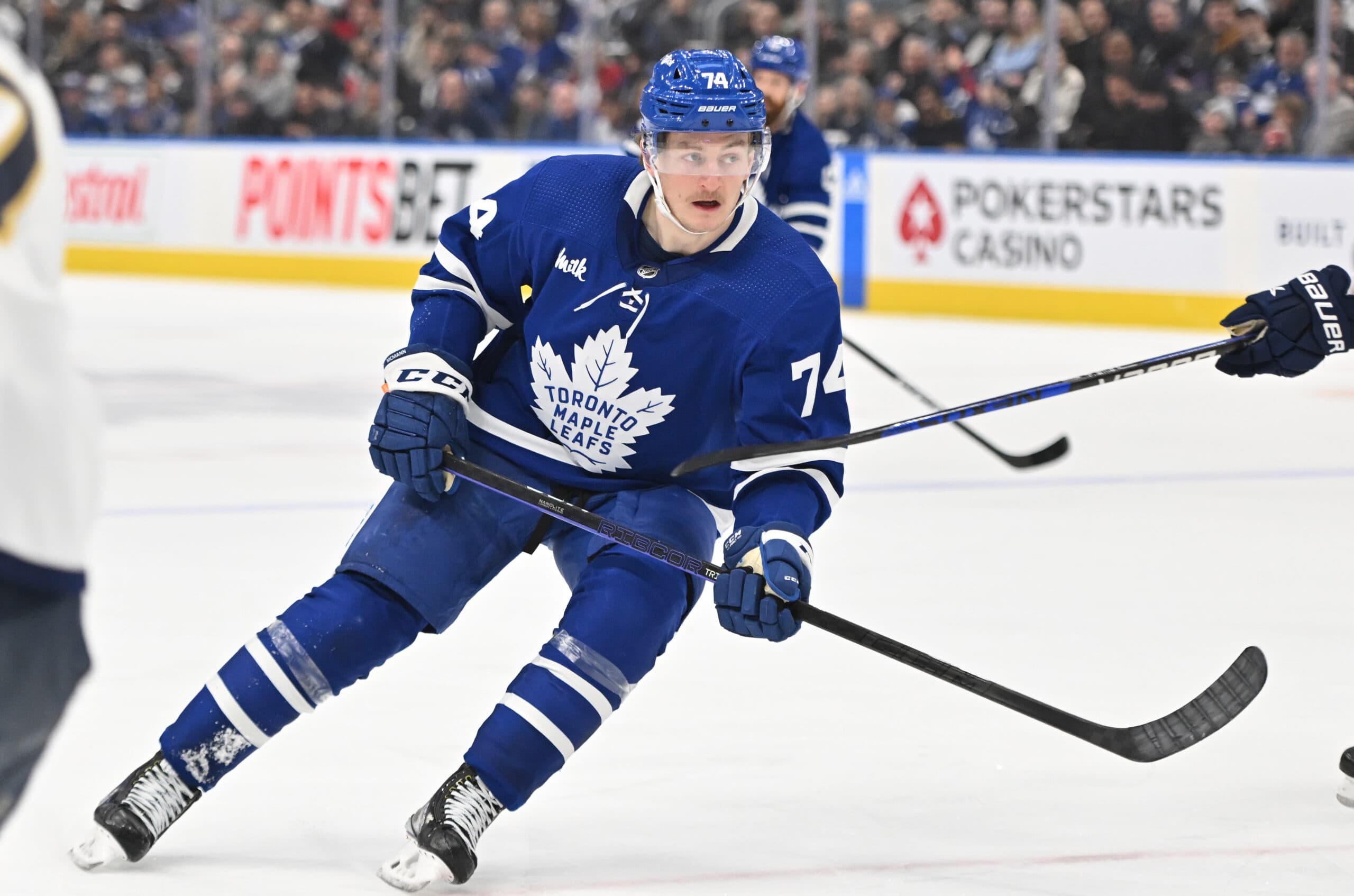 Photo credit:Dan Hamilton-USA TODAY Sports
With the first couple of preseason games in the books it is time for the Leafs to shake things up a little as well as welcome a couple of new faces to camp. Here's the low down on a somewhat eventful Tuesday at camp.
Simon Benoit is Leafs camp for the first time. That's something, although for a player like Benoit I'm not sure how effective he's going to be without the contact element of his game. Getting Benoit skating again obviously has its benefits, even if he won't be getting the best opportunity to make his case for cracking the Leafs roster.
The return of Bobby McMann is another welcome addition the Maple Leafs camp. McMann was showing a lot of promise with the Leafs last season and having that derailed wasn't ideal for him or the Maple Leafs. It might be a longer road back than just expecting Bobby to come in and competing for a fourth line role right away and with Toronto getting some solid performances out of Nick Robertson and Noah Gregor there doesn't seem to be need on Toronto's side of things at the moment.
Jarnkrok hasn't played in the preseason yet so it seems like it could potentially be a bit more than just "maintenance" but what seems to be the story here is that Jarnkrok likely isn't 100% and would probably be good enough to go if it was the regular season. There's no need to push him and it has opened up a spot on the Nylander line to make things interesting in practice.
The Leafs very much have established their main group and had them practicing together today. I think this does a great job of highlighting how uneventful the camp cuts are going to be this year and certainly points to a strong possibility that Noah Gregor could find himself with a Leafs contract as soon as the cap situation is clarified.
Robertson is getting a good opportunity in the absence of Calle Jarnkrok and an earned one. It would be great to see Robertson put it all together this year, but the reality is the lack of defensive awareness on a Domi-Nylander-Robertson line is too much have any kind of staying power. It looks like one hell of a fun powerplay unit though. Cowan also seems to be getting some nice kudos by his inclusion in this group but anything other than an assignment to London would be an absolute shock.
As for the other group…well…there are a few interesting things here too. The Steeves-Gambrell-McMann line very much has 4th line call up aspirations in it, and the Hirvonen-Holmberg duo warms my heart but certainly doesn't bode well for their shot at the NHL in the immediate future.
It is also nice to see Lajoie with Niemela as that seems like a pairing that will make a lot of sense for the Marlies, although I have to say I've been impressed with Mikko Kokkonen at the Leafs camp. He was a player that seemed like he was fading into the background and so far in camp he seems like he's making a case for a bigger role on the Marlies this year as well.
And if there was any doubt about where the Leafs see Martin Jones, having him practice with the Marlies group should make it clear that he is a safety net for Woll not truly challenging for a position.
The idea of Minten and Cowan pushing for World Juniors spots would be a fun turn of events for Leafs fans that didn't get a chance to see any prospects in the last World Juniors tournament. Minten's size is something that Hockey Canada will love as will the fact that including him engages the Toronto sports market.
As for McElhinney, it's very possible that since McElhinney is a former Flame who lives in Alberta during the offseason is someone that Brad Treliving is familiar with as well as some of the Leafs brass. It will be interesting to see what his role looks like going forward.