Please give it twenty games, for your own sake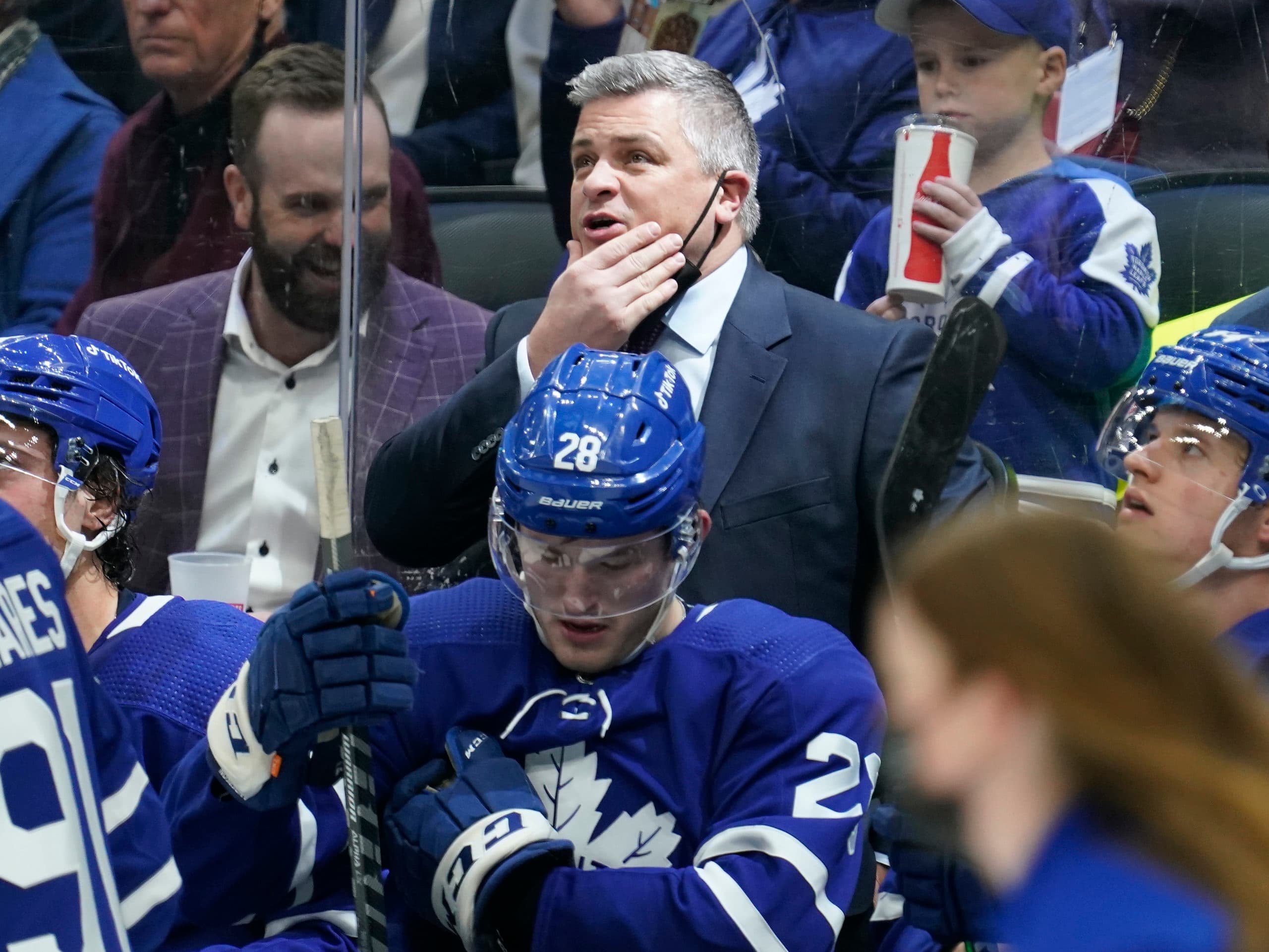 Photo credit:John E. Sokolowski-USA TODAY Sports
Everyone has a slightly different view of what the Leafs are supposed to do this season to be considered a success. Maybe that's another 115 point season, or just the tiniest bit of playoff success, or the Cup, or any combination of these. But whatever you think should happen for this team this year, I am passing on some of the simplest advice you're ever going to get: Give it twenty games. For the love of all that is good, just give it twenty games into the season before firmly drawing some conclusions about what you think is the problem with this team.
And I don't even know who this is directed at, but it just seems things are over the top already because of the Arizona loss. Maybe it's the media that is the problem; I'm reading about Marner and Keefe, and video games, Fortnite? Bad celebrations? It's chaos already.
Don't get me wrong, this isn't coming from a place of deference to this management group, or the coaches, or the players. Understandably, people don't think they deserve that. But this is just simple advice from someone who has watched way too many seasons of hockey: There's nothing to worry about 4-5 games into the season. It's noise. It's a few bounces here or there, or a weird hand pass screw-up.
Matthews isn't really scoring yet, but he will. The Leafs haven't traveled west to beat up some garbage teams yet, but they will. The goaltending hasn't settled out yet, but it will in one way or another. The ebbs and flows of the season are similar every year, and this one is not going to be some special case. So please, take it down a notch 7 days into the season, for your own sanity.
I can say from experience that the only, and I mean only, time to panic is when things get absurdly out of hand early. And I think I've only ever seen that once in my time watching the post-lockout Leafs, keeping in mind a lot of these teams have been absolute garbage in that time.
It's been one time, in 2009-10, when we could firmly put the Leafs out of their misery in October. That was a season, under Ron Wilson, where the team went for SEVEN STRAIGHT losses to start the season. They didn't get their second win until 33 days into the schedule. By November 19th, they were 3-11-6. It stung particularly badly because they had just unloaded two firsts for Phil Kessel.
That is panic. That is enough reason to get down on their chances right away, before the quarter schedule mark. Otherwise living and dying by every loss is just going to drive you mad. "Give it twenty games" has been the rule to live by for years now, and for good reason. Save your anguish for April, when you'll almost surely need a full tank.