Recapping another huge W + Frankie Corrado drops by: Leafs Morning Take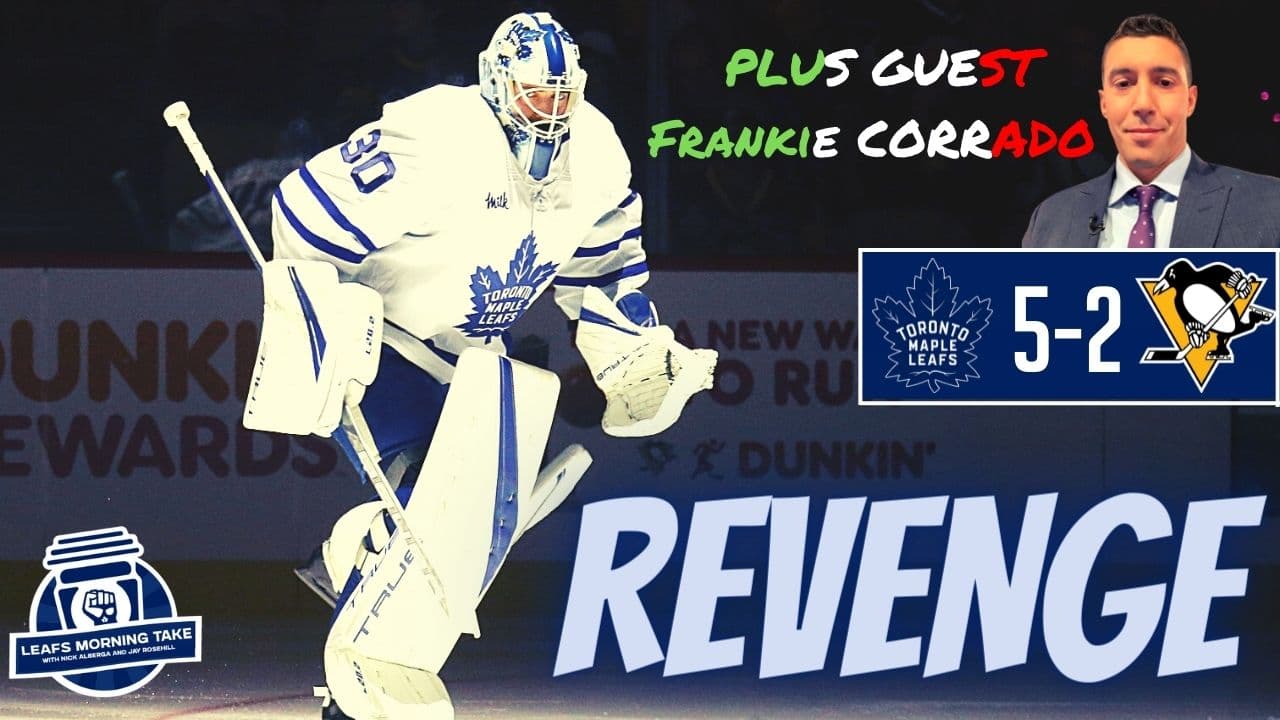 As anticipated, the Leafs are coming out of their early season malaise.
What a return for Matt Murray and what a win in Pittsburgh.
Wednesday's edition of
Leafs Morning Take
had a bit of everything. Flying solo again, I recapped Toronto's impressive 5-2 win against the Pens. In addition to that, Jay Rosehill made another cameo appearance (3 Hits With Rosie) before taking off for Disneyland. Suffice it is to say, Rosie is feeling super good about this Leafs team right now —as he should be, they're 5-1-1 in November. Honestly, it feels like that stinky October was months ago.
Meantime, barking dog be damned (you'll see what I mean), Former Leaf/Current TSN Hockey Analyst Frankie Corrado dropped by. We hit on a variety of different topics including Toronto's back-end; Rasmus Sandin has really struggled lately.
Another big show planned for tomorrow as Rosie makes his highly anticipated return to his co-hosting duties. As noted, he'll be at Disneyland, I can't wait to see what that setup looks like. Rest assured, we'll be previewing tomorrow night's Leafs/Devils game, New Jersey has won 10 in a row.
Additionally, we've got another MASSIVE guest lined up for tomorrow. If you're a wrestling fan, you're going to love this. WWE star and big-time Toronto Maple Leafs fan Adam 'Edge' Copeland will join us at 11:10 AM ET. Don't you dare miss it!
Talk on Thursday at 11 AM ET!
Don't forget to subscribe, like, and leave us a review wherever you're checking us out!