Recapping TOR/WPG + TRADE TALK with Daily Faceoff's Frank Seravalli: Leafs Morning Take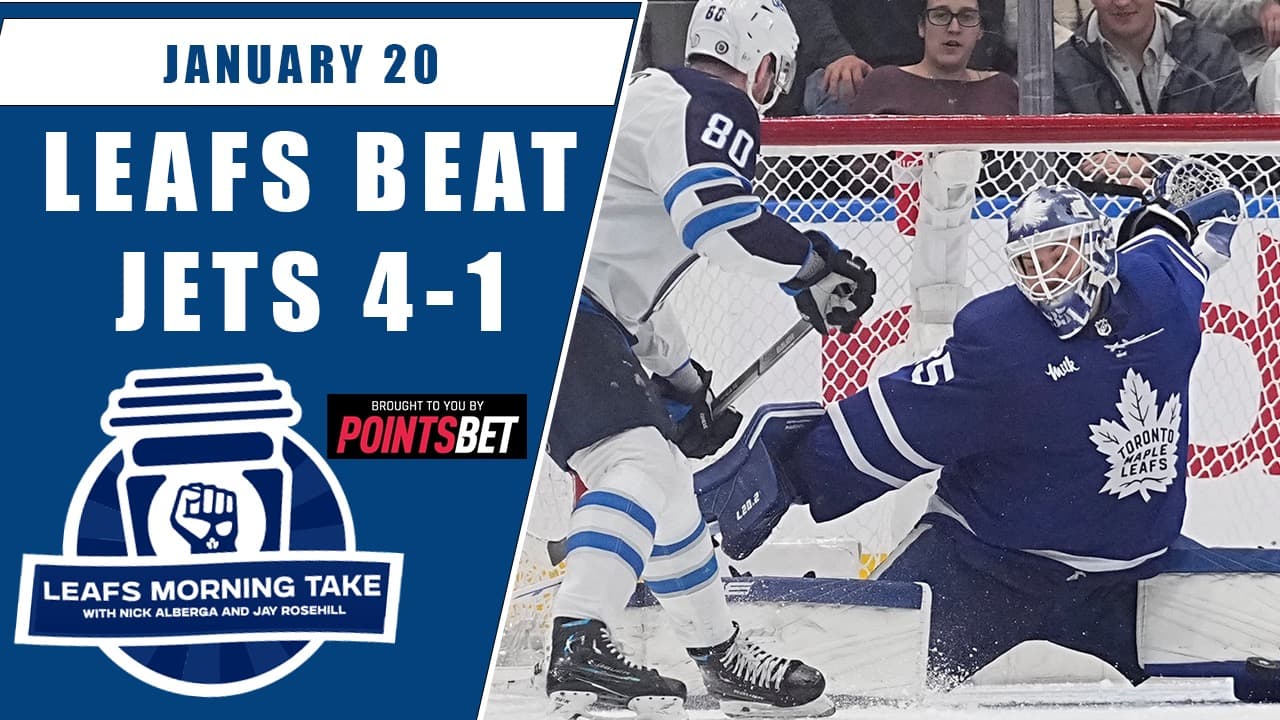 I tell you folks; this Leafs team continues to impress the hell out of me.
When it seemed like everything was trending towards a Winnipeg victory on Thursday night, Auston Matthews, Ilya Samsonov, among others, said, "I don't think so."
Papi scored twice while Sammy made 37 stops as the Leafs smothered the Jets 4-1.
Despite flying solo for the Friday edition of
Leafs Morning Take
, it was a jam packed showed with tons of NHL trade deadline juice.
Firstly, I broke down last night's game and highlighted some strong points from the victory. How about that blocked shot from Auston Matthews? There's so much unity and buy-in right now, it's been amazing to watch. I love when players stick up for each other.
Speaking of which, Jay Rosehill, who's currently in Sin City with his buddies, dropped by for another instalment of 3 Hits With Rosie where he looked ahead to tomorrow night's game in Montreal, plus the second half in general. As per usual, Rosie was dialled in.
And the feature presentation of today's show was undoubtedly Daily Faceoff's Frank Seravalli, who dropped several nuggets on what the Leafs could be thinking ahead of the March 3rd trade deadline.
That segment was brought to you by our new friends over at Montana's!
Have a great weekend! Be sure to join us on Monday at 11 AM ET as we break down Leafs/Habs and preview a busy four game week for the Maple Leafs.
Don't forget to subscribe, like, and leave us a review wherever you're checking us out.