TLN Predicts what the season will look like for Leafs players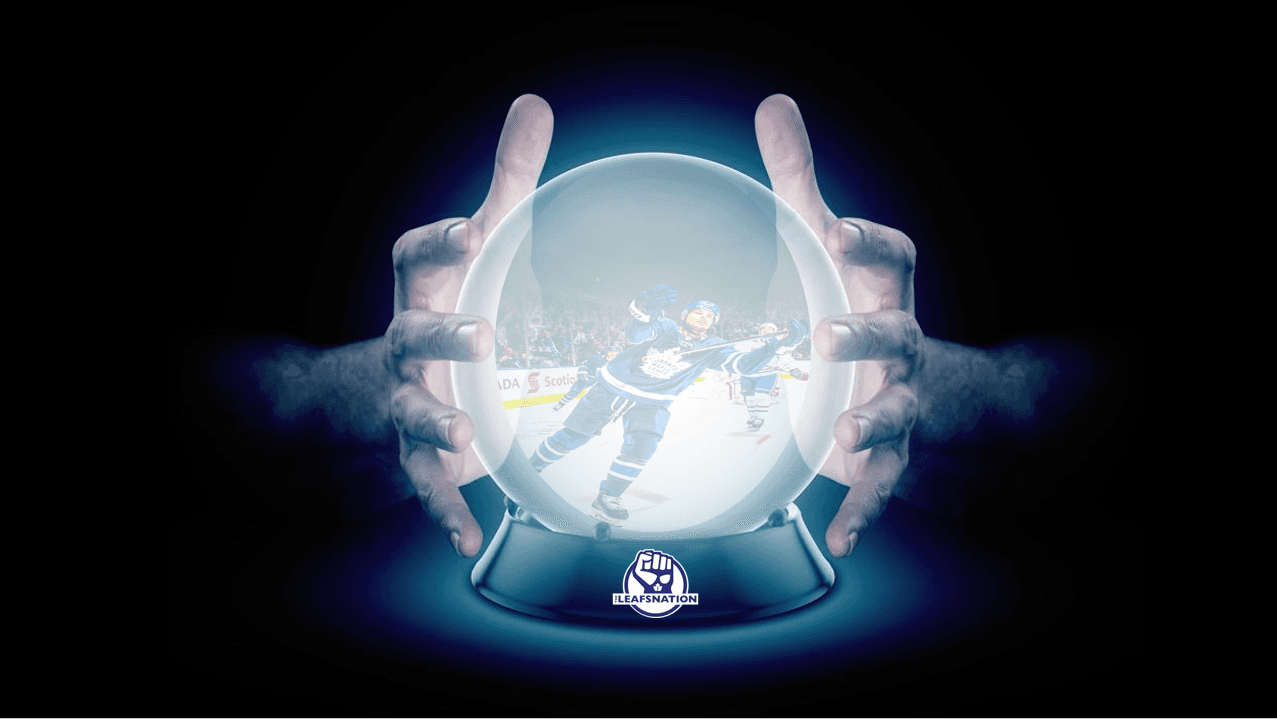 Yesterday we gave you some team and league wide predictions, now as we inch closer to the start of the season I feel you can properly handle our predictions for the Leafs players.
Thought we'd start the group off with an easy one, and while Matthews expectedly did numbers here, it's hard to argue that the other four couldn't push for their chance at the title as well. Well maybe Brodie's a stretch, but he's also one hell of a defenseman and it's nice to see the blueline get some love here.
Good chance that we were filling out the prediction questionnaire while watching a preseason game. And for full disclosure, yours truly forgot to put Kase on the drop down list, so those were two write-ins for Kase. Maybe he could have pushed Bunting harder if I was on my game. It's the preseason for all of us.
Unlucky Pierre didn't receive a lot of love here. Mikheyev and his rumoured trade request probably helped his case as well, and as for Liljegren, I want the TLN crew to know it wasn't me this time who suggested Liljegren be traded, but can see the point of whomever selected him. As for Semyonov, that's presumably him getting the Lehtonen, Barabanov, Leivo, Soshnikov treatment.
I purposely included the zero total for traded on this graph to emphasize that none of us think he'll be traded. Me personally, I'd probably trade him, but I'm not counting on Kyle Dubas seeing things my way. We'll score points for optimism here and the vast majority think Rielly will be back next year, and only four people think that the proud Leafs tradition of losing quality players for nothing is finally coming to an end.
It is not my intention to cyberbully Ilya Mikheyev (at least not today), but at the time the questions came up, the news of his trade request was still fresh in our heads. The results seem to indicate that he'll be staying for the year, but this is a bit more divided by TLN contributor standards.
This is pretty much everyone expecting Auston things from Auston Matthews. After this season hopefully we can throw the word "pace" out the window when we talk about how he's a 50 goal scorer.
We'll assume whomever said that Liljegren would be the first Leaf traded didn't have him finishing the year with the Leafs, unless Toronto feels compelled to re-acquire him later on. As for Robertson, I think we've all seen that young players with limited pro experience can benefit from time in the AHL, and that might be the story for Robertson this year. Next year seems like it will be his time more so than today.
Does Jack Campbell get re-signed by the Leafs?
12 of 14 of our contributors said yes, Campbell will be re-signed.
We followed up with a question about what his next contract will look like, and going by consensus it will be 3 or 4 years in the $4M-$5M range. Of course the discussion we had to go along with that is that it will be largely dependent on whether he can outplay Petr Mrazek this season. If that's not the case, Campbell could be back on a bargain deal. Perhaps all the more reason to hope for Mrazek to grab the number one spot.
One big prediction for a Leafs player…
We'll close this out the same way we closed out yesterday's prediction post, and it's by asking the TLN crew for a hot take prediction about any Leafs player. Here's what we got.
Mark Norman: Willy flirts with 40.
Kyle Cushman: William Nylander flourishes on the top PP unit and finishes top 10 in NHL goals
Joseph Zita: Jason Spezza registers 45 or more points this season.
Scott Maxwell: Travis Dermott ends up in the top 4 in a regular role this season.
Michael Mazzei: Ho-Sang will become a top-six forward by season's end.
Nick Barden: Mitch Marner is going to win everyone over again and have a career season in both the regular season and the playoffs.
Dylan: Travis Dermott becomes a mini TJ-Brodie.
Jori Negin-Shecter: Ondrej Kase is a *significant* contributor. I'm talking William Nylander type contributor or slightly below.
Nick DeSouza: David Kampf becomes the most valuable contract on the team.
Mer: Ho-Sang becomes a regular on the roster.
Filipe Dimas: Nylander #2 in scoring.
Jon: William Nylander outscores Mitch Marner.
Roxanne: Mitch Marner breaks through as a top goal scorer.
Nick R: Ilya Mikheyev scores 20 goals and signs a big free agent contract with another team next season..
Breaking: We really like William Nylander.
Now that you've read our predictions, drop yours in the comment section below.