TLN's 2023 Offseason Leafs Prospect Rankings: #6 Pontus Holmberg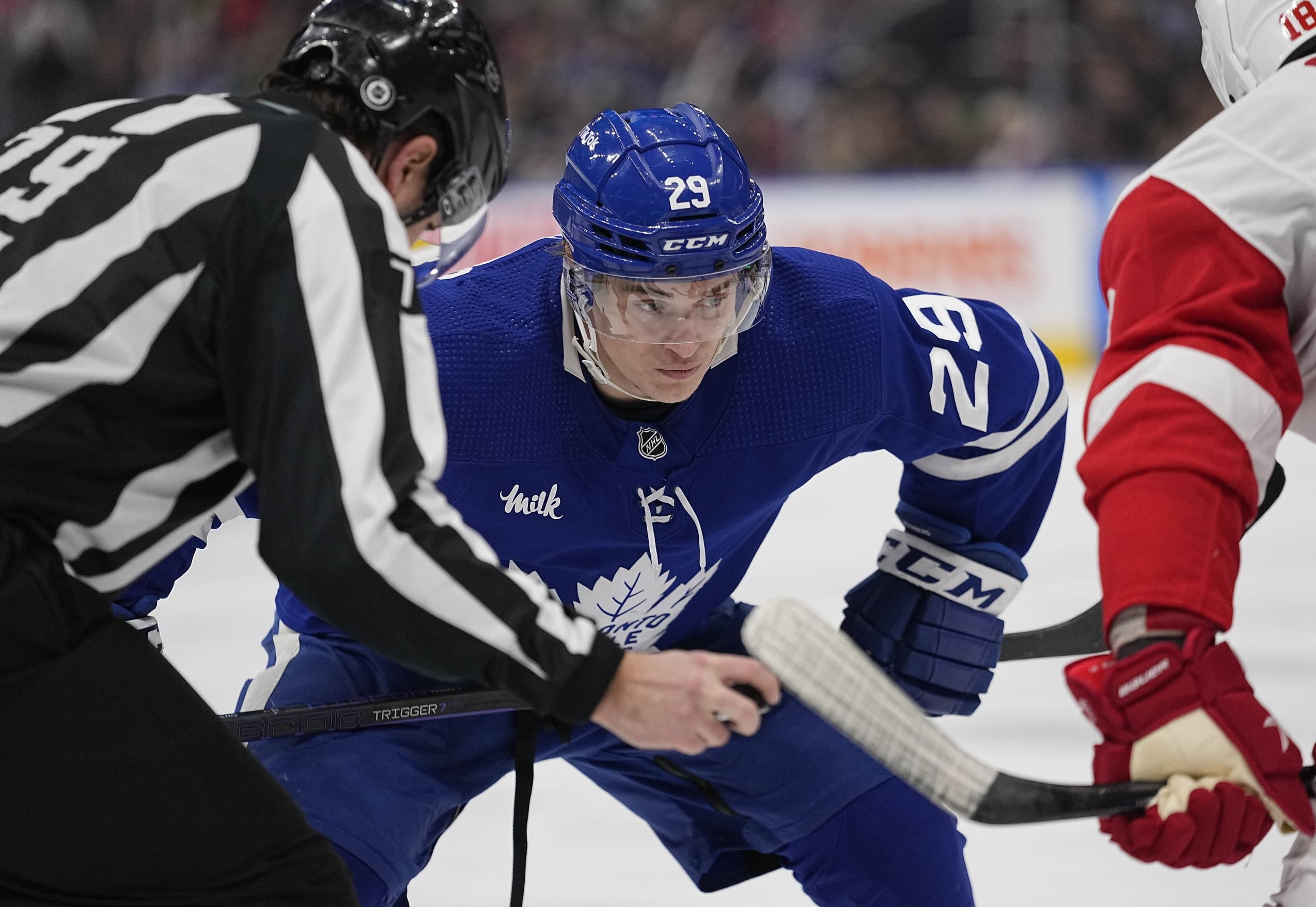 Photo credit:John E. Sokolowski-USA TODAY Sports
We have updated the criteria from previous editions of TLN's prospect rankings regarding who is considered a "prospect" for the purpose of this exercise. Rather than hard and fast limits on age or NHL games played, our group decided on a more nuanced approach to include any reasonably young player who is either under contract with the Leafs or on the club's reserve list, who has not yet established himself as a full-time NHLer. This includes players such as Matthew Knies and Joseph Woll, who made strong impressions in limited NHL action last season and are expected to make the 2023-24 opening day roster but does not include late-bloomer Bobby McMann, who will also be vying for an NHL roster spot heading into his age-27 season.
TheLeafsNation would also like to acknowledge and honor the memory of 2020 first-round pick Rodion Amirov who tragically passed away after a courageous and inspiring battle against cancer. We offer our sincerest condolences to Rodion's teammates, friends, and family in this difficult time.
While there have been other prospects already in these rankings that have chances to play in the NHL this season, Pontus Holmberg is one of the first ones we've talked about that has a strong chance of being on the Leafs' opening night roster and of the prospect class, he is the one with the most NHL games under his belt with us stretching our definition of "prospect" to include him.
The reality is that Holmberg is a bit older and more experienced than the rest of the group, but with only one year of hockey in North America to his name, it seems a bit foolish to say, "That's what he is and always will be" and instead we'll take a bit more of a look at what Pontus Holmberg could become.
Given that Holmberg's already been in a Leafs uniform, the backstory will be purposely kept short here so we can talk about what is coming next. Holmberg primarily played in a fourth line role when he was on the Leafs last season. He got a few reps on the third line as well and managed to look pretty comfortable there, but he didn't last a game when necessity forced a look at him as a potential second line centre option. Holmberg's 13 points in 37 games is a pretty underrated debut for a sixth-round draft pick, and the fact that he looks to be a fit at centre in the NHL is a huge bonus for a team that is always one injury at the position away from total panic.
Holmberg's 22 points in 38 games for the Marlies were disappointing when you consider how successful he was as a Leaf, but some of that seemed to be readjusting after returning from the NHL. He rediscovered his form in the playoffs, scoring six goals in seven games. Considering that Holmberg was a SHL playoff MVP, and now he's scored at nearly a goal-per-game pace in the AHL playoffs, you have to wonder if the Leafs will be a bit more enthusiastic about deploying him in their postseason hockey.
It's not surprising that the majority of Holmberg's time last year in the NHL came at 5v5, but his strong hockey sense and comfort in the bottom-six role could earn him a few looks as a penalty killer as time goes on as well. With the Leafs' current offensive depth, it seems unlikely that the powerplay is in his future, but as injuries and development happen, it's not out of the question that Holmberg could be a second unit powerplay option as well. And if he's playing fourth line minutes, he'll be a fresh pair of legs at the very least.
During Holmberg's time as a Leaf he had a 48.8 CF%, 51.6 GF%, and a 49.4 xGF%. That's all fairly respectable for a depth player but with the caveat of Holmberg being sheltered in his competition. His lines played low-event hockey, which is usually what you'd hope to see from that group. Holmberg spent about half his ice time in the NHL playing on a line with Zach Aston-Reese, and his next most frequent linemates were Pierre Engvall, Calle Jarnkrok, and Joey Anderson. Unless Holmberg spends a lot of time with Calle Jarnkrok to start the year, it's a safe bet to say he'll be handed a clean slate, which isn't a bad thing.
To some extent, we might be leaning too much on the first 37 games of Pontus Holmberg in the NHL to form our opinions, and we might have to step back and look at him again as a prospect with a bit more upside. We've learned he most certainly is an NHL player, but his upside is still not yet determined, and he was nearly a point-per-game player during his final season in the SHL, so there is still some offence that we can hold out hope for.
Holmberg will be coming into Leafs camp just hoping to crack the NHL roster. Most likely, it is Holmberg battling with Dylan Gambrell and Nick Robertson for the final lineup spot, or Holmberg could also find himself competing with Conor Timmins for the opportunity to sit in the press box rather than join the Marlies. The fact that Pontus Holmberg doesn't require waivers for another 33 games means that he'll have to beat out someone like Gambrell in camp enough that Holmberg's demotion isn't just the easy asset management decision. Since Holmberg made his case strongly last season, there doesn't seem to be any reason to doubt he'll do it again, and it seems like a safe bet to predict Holmberg will spend more time with the Leafs than the Marlies this season.
When it comes to what would be nice to see from Holmberg this year, I don't want to set the bar too high, but if he can make a case for maintaining a 1.5-2 points per 60 output while having his workload increased to a high utilization fourth liner or ideally close to third line minutes, that would solid tertiary offence. If Holmberg can show that he can at least pinch hit on special teams as needed, he will likely be a cost-effective replacement for expensive former Leafs like Kerfoot or Engvall, although I don't think he is the natural shot suppressor that either of those players are.
(Statistics from EliteProspects.com)