Tonight, Jack Campbell has a unique chance at Game 7 redemption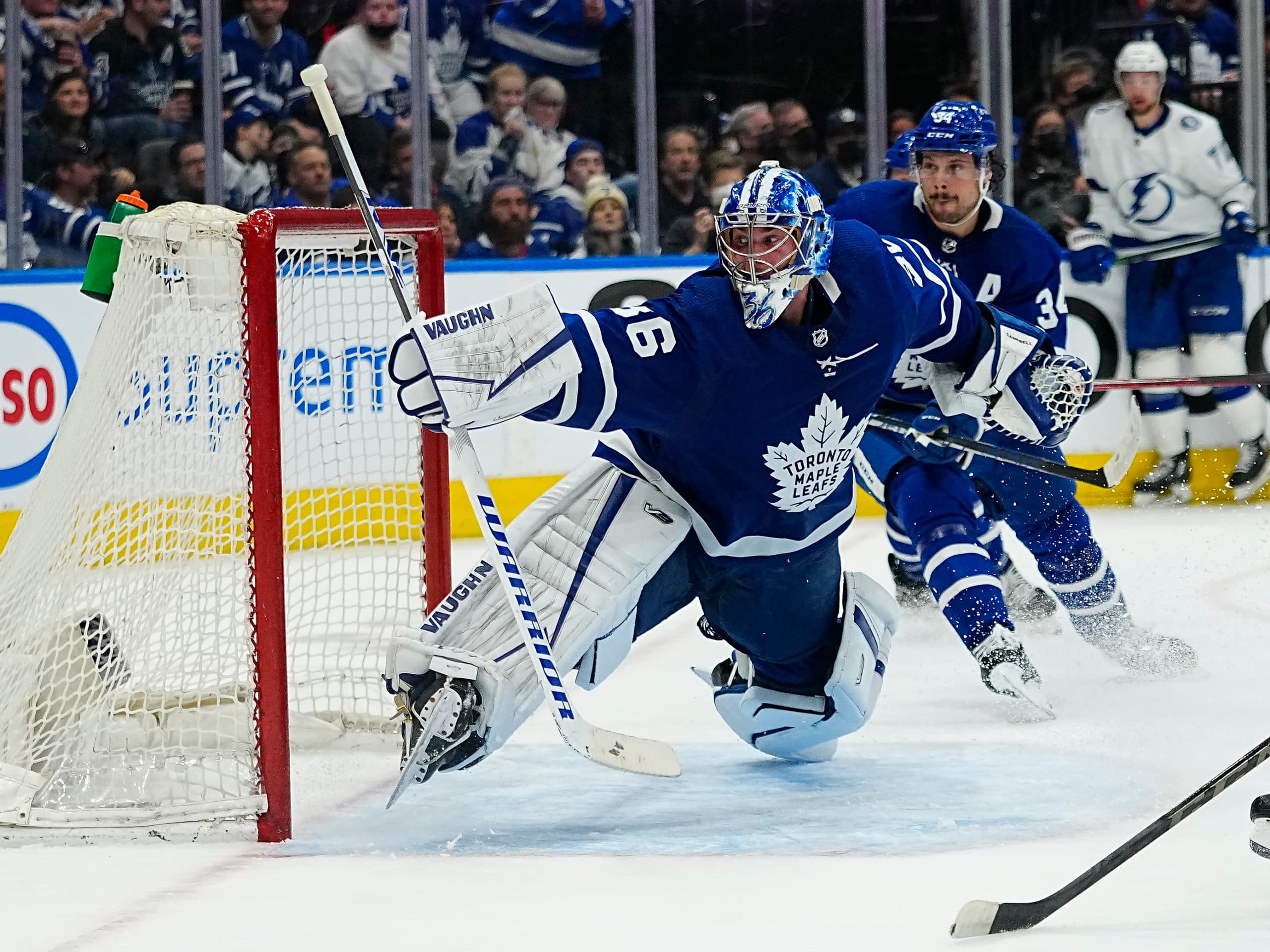 Photo credit:© John E. Sokolowski-USA TODAY Sports
A little over one year ago, an emotional @Jack Campbell fielded questions from the media after yet another disappointing first-round exit for the Toronto Maple Leafs.
It was the kind of emotion and vulnerability we rarely see from professional athletes. Campbell, having allowed a soft opening goal that the Leafs ultimately could never come back from, felt he had let his teammates and the fanbase down with his performance, one he deemed "the worst goal of my career".
Regardless of how much of the previous Game 7 loss can be put on the shoulders of Jack Campbell, there is one thing that is certain. Tonight against Tampa Bay, Campbell has a chance to redeem himself as he faces off against one of the best goaltenders in the world yet again.
If you told Leafs fans going into this first-round series against the Lightning that Jack Campbell would have a higher save percentage than @Andrei Vasilevskiy, they probably would've been ecstatic and figured Toronto would have wrapped up the series before a Game 7 was even possible.
And yet here we are, with Campbell posting a .893 SV% compared to Vasilevskiy's .885 SV%, and we're still headed to the dreaded Game 7.
While Campbell hasn't been spectacular in this series, he's made important saves over and over again when the Leafs have been staging a comeback or trying to hold on to a lead. Sure, there are goals that you would've liked him to stop, but overall Campbell has been better than his counterpart across the ice, and that's about all you can ask for when going up against Andrei Vasilevskiy.
As the whistles start to be tucked away as we saw during Game 6, more emphasis will be put on the extended stretches of 5v5 play we have infrequently seen in this series. This will make for fewer opportunities to score and as a result, a soft goal against that much more impactful.
Just think back to Game 6 for a prime example. @John Tavares scores late in the second period on a shot that Vasilevskiy fumbles, tying the game. Without that mishap, Tampa likely takes a 2-1 lead into the third period and it's the Maple Leafs that are forced to stage a comeback in the third. Instead, Toronto scores another one before the end of the frame and Tampa is forced to rely on an advantageous 5-on-3 powerplay to send the game to overtime.
As we have seen for a majority of the series, the team that gets on the board first is likely the one to take the game as well, that's no different for Game 7. Last year, a soft goal that made its way through Jack Campbell was an early backbreaker that the Maple Leafs could never come back from.
Facing one of the best goaltenders in the world in a Game 7 yet again, Jack Campbell has the unique opportunity for redemption. We'll see in a matter of hours whether he and the rest of the Maple Leafs can capitalize and finally breakthrough into the second round.