Where should Michael Bunting slot back into the Toronto Maple Leafs' lineup?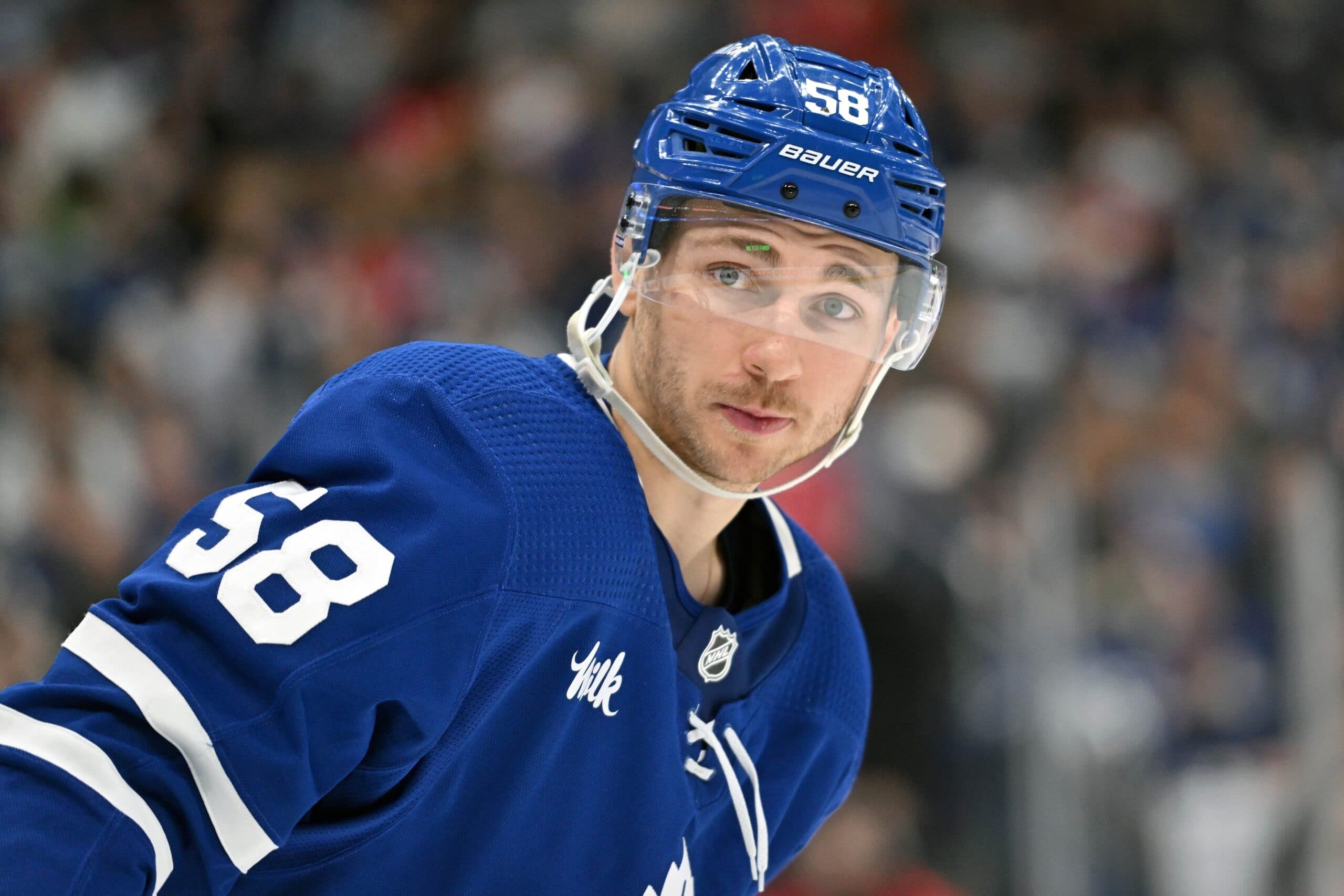 Photo credit:Dan Hamilton-USA TODAY Sports
Michael Bunting's three games in NHL game has come to an end. Interestingly enough those three games have gone pretty well for the Leafs. They've been undefeated in that time and now have the Tampa Bay Lightning on the verge of elimination. You could say, "If it ain't broke, why fix it?" but that seems foolish in a couple of ways. The first being that for the first forty minutes of the last game against Tampa the Leafs looked broken. You could make a similar argument around Game Three as well. Toronto could use some help, and even if you are happy with Knies, Jarnkrok, the fourth line, etc. there should be a place for Michael Bunting in the Leafs lineup. The other reason you bring him in is an agitating 20 goal scorer has value, likely more than the players at the bottom of your roster even if they are playing well, there is some upside that Bunting provides, and adding him to second powerplay unit is certainly a benefit.
First, who comes out?
Keefe has made a couple things clear. The Leafs are traveling today and we won't have an immediate answer as result, but it also won't be Matthew Knies who has been one of the hardest working Leafs since his insertion into the lineup. That means look elsewhere at the bottom of the Leafs lineup card and if Knies isn't in the conversation the players that are would be Sam Lafferty, Zach Aston-Reese, Noel Acciari, and David Kampf.
Given the utilization of Kampf as a center and that Acciari has been producing with O'Reilly, it's easy to exclude them from the list as well as Knies. It really is a matter of comparing Zach Aston-Reese to Sam Lafferty and it looks like ZAR has the edge. Aston-Reese has a goal, thrown more hits, and both Lafferty and Aston-Reese have struggled enough on the possession metrics it's hard to say Lafferty pulls any closer in this situation because of 1.4% better xG%. The one difference is that Lafferty has the right handed shot and is deployed more frequently on the right side than Aston-Reese. That could be enough to give him the advantage in this situation as Bunting coming in while Knies staying in means the left side of the ice is getting more crowded.
Where in the lineup does Bunting slot in?
The initial Game One lineup had Bunting next to Auston Matthews and that wasn't a huge surprise given that a lot of Michael Bunting's offensive production is dependent on being in that spot. It seems unlikely that spot will simply be gifted back to Bunting as Calle Jarnkrok has thrived in that spot since being moved back there in Bunting's absence.
You could look at Bunting with Tavares, but outside of the powerplay the two forwards have never worked particularly well together and while an overtime goal shouldn't necessarily guarantee that Alex Kerfoot keeps his spot in the top six, it's hard to say that should be taken from him at this point either although it happens it could be Matthew Knies that makes the best case for it.
Given that Knies has regularly been on O'Reilly's line but has been venturing up in the top six in the past couple of games I would wager that Bunting could be the permanent fixture on the O'Reilly line for now and Knies could see himself placed on the fourth line with regular situational movement into the top nine as Sheldon Keefe sees fit. And perhaps again this supports the fact that it would likely be Aston-Reese, not Sam Lafferty coming out, as Knies is unlikely to be moved to right wing.
Bunting with O'Reilly and Acciari seems like an absolutely sour line for Tampa to line up against and it seems to have the potential for some offense creation too. Knies also seems like potentially a better fit for Kampf's line as Knies at least at the NCAA level has proven himself to be reliable away from the puck as well and so far he has exceeded those expectations that the NHL level too. If Keefe wants Kampf for defensive matchups there is always the option to flip Kerfoot for Knies as well although that would lead to very selective deployment of the Tavares line.
With three games to get through Tampa remaining, putting Bunting back into the mix is important, even if not for eliminating the Lightning but to look ahead to a potential second round matchup against Boston. The Leafs will want Bunting involved in that and they will want him to have played recently and know who they potentially want him to play with.