3 important Leafs games to watch in the month of November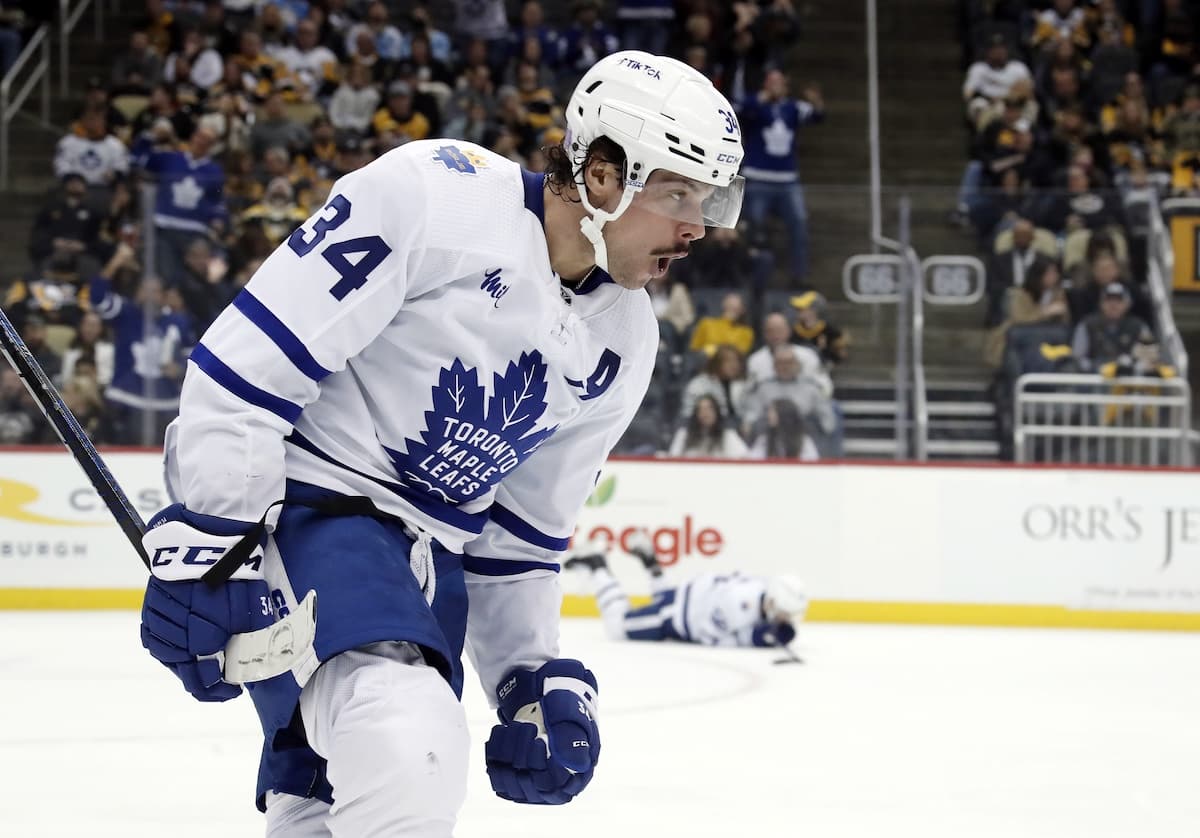 Photo credit:Charles LeClaire-USA TODAY Sports
Notorious for always stumbling out of the gates, the Toronto Maple Leafs actually put together a decent month of October for the first time in a while. They leave the first month of the season with a 5-3-1 record, which currently has them tied with the Tampa Bay Lightning for 4th in the Atlantic. 
The month of November, one that typically sees the Leafs figure things out and pump out a couple of winning streaks, has a lot of exciting games to offer up. My colleague Michael Mazzei was in charge of writing the "3 games to watch" piece for October, and the Leafs subsequently went 0-3 in those games. So, he's been suspended from the series and I will be taking a crack at games to watch in November. Hoping for better fortunes here!
November 2nd – Leafs @ Bruins
We're hitting the ground running with this first game, as tomorrow night the Leafs will take on a Boston Bruins team that simply refuses to go away. 
Seriously. Despite losing both of their top centres in Patrice Bergeron and David Krejci to retirement, and not making any notable adds in free agency outside of James van Riemsdyk and Morgan Geekie, the Bruins once again find themselves dominating the Atlantic Division. They currently have a record of 8-0-1, with their only loss coming in overtime against the Anaheim Ducks. Of course, this comes the season after the Bruins set an NHL record for most points in a single season with 135. 
At some point, I think we just have to accept that some organizations just have "it". The culture that was established by players like Patrice Bergeron, David Krejci, Brad Marchand, and Zdeno Chara through the early 2010s seems to have a lasting effect on the franchise that will never evaporate. 
Surprisingly enough, the Bruins haven't really given the Leafs many fits in the regular season recently. In the last two years, they have a record of 4-2-0 against Boston, so despite how much they've handled Toronto in the postseason, this game shouldn't be penciled in as a loss. That said, the Bruins will easily be the Leafs' toughest opponent of the season, and it'll be interesting to see how the Leafs respond after playing their worst game of the season on Tuesday. 
November 17th – Leafs vs Wild/November 19th – Leafs vs Red Wings 
I'm cheating here and using two games, because they fall on the same weekend and each carry the same significance. Of course, this is the weekend where the Leafs, along with the Minnesota Wild, Detroit Red Wings, and Ottawa Senators, will travel to Sweden to play a pair of games. This will mark the first time the Leafs play a regular season game overseas. They've played in Europe twice already, with an exhibition series against the New York Rangers at Wembley Stadium in London in 1993, and exhibition games against various Swedish pro teams back in 2003. 
This series is undoubtedly going to mean a lot to the Leafs, whose six Swedes (William Nylander, Calle Jarknrok, Pontus Holmberg, John Klingberg, Timothy Liljegren, and William Lagesson) make up among the most of any team in the NHL. It's also going to carry some additional meaning given the passing of legendary defenceman Borje Salming in the past year, given both his contributions to the Leafs as well as his work trailblazing a path for Swedish players to the NHL.
The Leafs will play Detroit at 2pm eastern time on Friday, November 17, and Minnesota at 8am eastern time on Sunday, November 19th. How many times are you gonna be able to wake up, brew a coffee, and watch a Leafs game before Sunday afternoon football? 
November 25th – Leafs @ Penguins 
If you so much as glanced at social media this summer, I don't need to tell you why this game is important. 
The Leafs' development of Kyle Dubas from assistant general manager to general manager inspired a lot of hope for the organization. He was the team's golden boy, a fresh, young face to offer a new perspective as the team tried to navigate a number of different playoff droughts. The amount of time Dubas spent in the organization made his end-of-year press conference and eventual fallout that much more confusing. 
Despite originally saying he would only be working in hockey if it was with the Maple Leafs, Dubas eventually left the organization to become the GM and President of Hockey Ops of the Pittsburgh Penguins. He then exploded for a wild offseason, headlined by the acquisition of star defenceman Erik Karlsson and ultimately shaping up for a "last dance" sort of season, with the team's aging core of Sidney Crosby, Evgeni Malkin, and Kris Letang. 
So far, it's safe to say it hasn't gone according to plan for the Pens. They're 3-6-0 and sit at the bottom of the Metropolitan Division. It's only October, as Leafs fans are eternally used to hearing, but the game is going to be one to tune into regardless of either team's record. Each team should be carrying a little extra motivation – the Penguins to grab a win for their new GM, and the Leafs to beat their old GM for the first time.