Around the NHL: Bergeron takes team friendly deal, Huberdeau staying in Calgary and Trouba named captain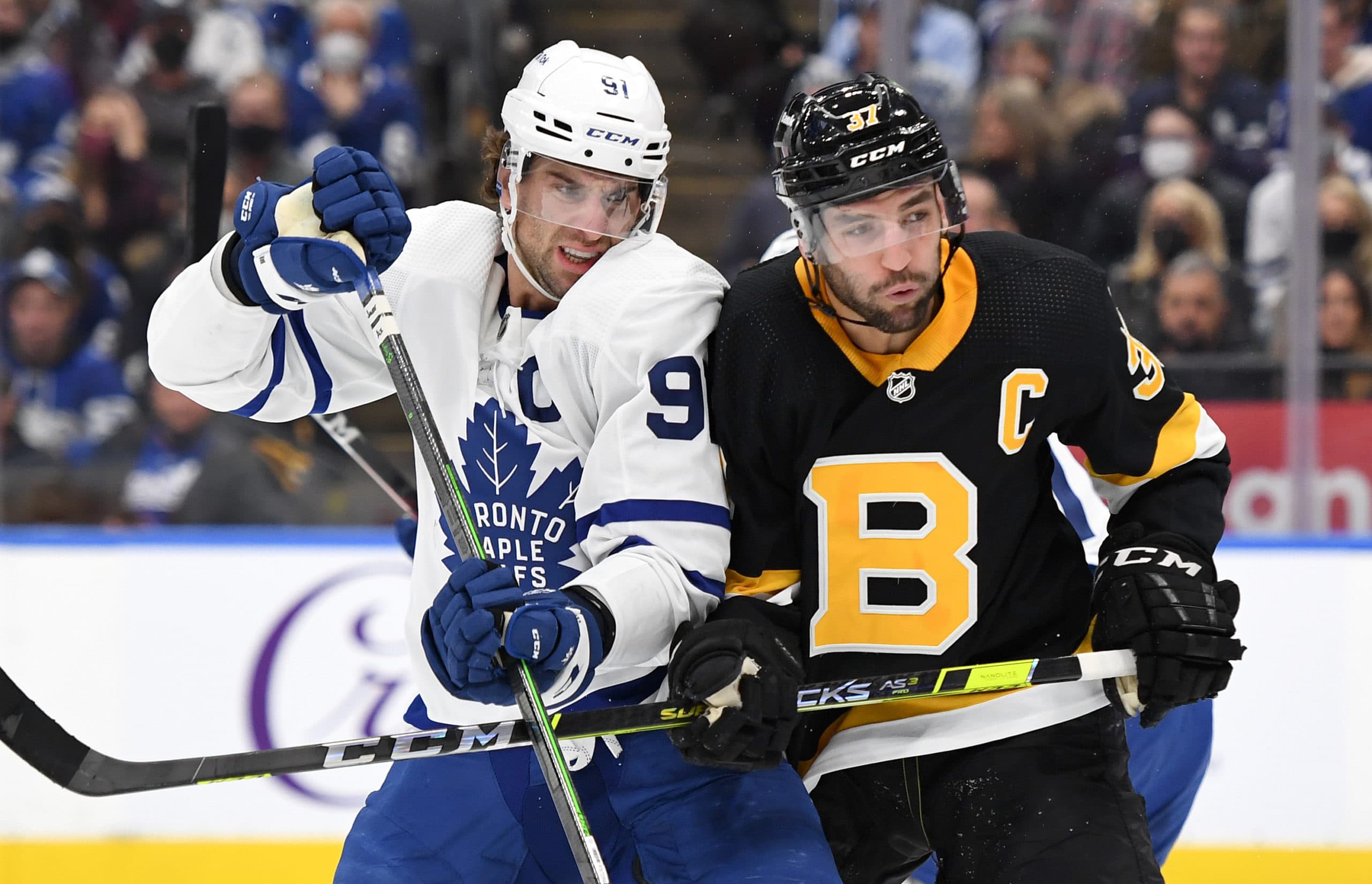 Photo credit:Dan Hamilton-USA TODAY Sports
While there is still two months left until the opening day of the 2022-23 NHL season, after this past week not many free agents remain. Over the last seven days the Bruins Bruins locked up three important players, the Calgary Flames signed a massive extension, several RFA's came off the board and the New York Rangers have a new captain.
Bruins Signings
The Bruins have been quiet all offseason, but they finally got their guys. Bruins players have been known for signing team friendly deals and captain Patrice Bergeron took it to another level this time. After what may have been the best season of his career, Bergeron re-signed in Boston on a one-year five-million-dollar contract that carries a cap hit of just 2.5M as the other half of the deal is tied to performance-based incentives. By taking this below market contract, Bergeron allowed general manager Don Sweeney to afford RFA Pavel Zacha and former Bruin David Krejci.
Acquired from the New Jersey Devils for Erik Haula earlier the summer, Zacha also signed a one year contract with the Bruins. It will carry a cap hit of 3.5M. After spending last season in the Czech league, Krejci returns to Boston with a similarly structured contract to Bergeron. His total contract is valued at three million for one year. The base salary is just 1M and the bonuses are worth 2M.
Huberdeau signs long term
Everyone was shocked when the Florida Panthers traded their franchise's all-time leading scorer in Huberdeau to the Flames and we're all shocked once again that he signed an eight-year extension before ever playing a game for the team. After meeting GM Brad Treliving for dinner in Montreal, the two sides quickly came to terms on an eight year 84-million-dollar contract (10.5 AAV). This deal will run until Huberdeau is 37 years old.
This summer we have seen free agents around Huberdeau's age struggle to obtain contracts with term making this a huge win for Huberdeau. Former Dallas Star John Klingberg was only able to get a one-year 7M deal with the Anaheim Ducks and free agent center Nazem Kadri is still unsigned.
RFA signings
The Carolina Hurricanes were hit with some awful news yesterday as the newly acquired Max Pacioretty tore his Achilles tendon and will be missing at least the next six months making the re-signing of Martin Necas crucial. Necas agreed to terms on a two-year deal at an AAV of 3M.
Vegas locked up two depth forwards. Nicolas Roy signed a five-year contract worth three million annually and Keegan Kolesar signed for three years at 1.4M per.
Other RFA's signed this week include Lawson Crouse five years at 4.3M AAV with Arizona, Mario Ferraro four years at 3.25 AAV with San Jose, Miles Wood one year 3.2M with New Jersey, Mason Appleton three years 2.167 AAV with Winnipeg and Yakov Trenin two years 1.7 AAV with Nashville.
Trouba named Rangers captain
Defenceman Jacob Trouba has been named the 28th captain in Rangers' franchise history. It's been four seasons since the Rangers last had a captain after they traded Ryan McDonagh to the Tampa Bay Lightning. Trouba has been a member of the Rangers for the past three and according to GM Chris Drury has been the clear leader in the room. He set a career high in goals last season with 11 while also leading the way physically. The 28 year old helped the Rangers make their first conference final since the 2015 season.