Around the NHL: Huberdeau donates brain, Nolan Patrick continues to battle injuries, Sharks add to development staff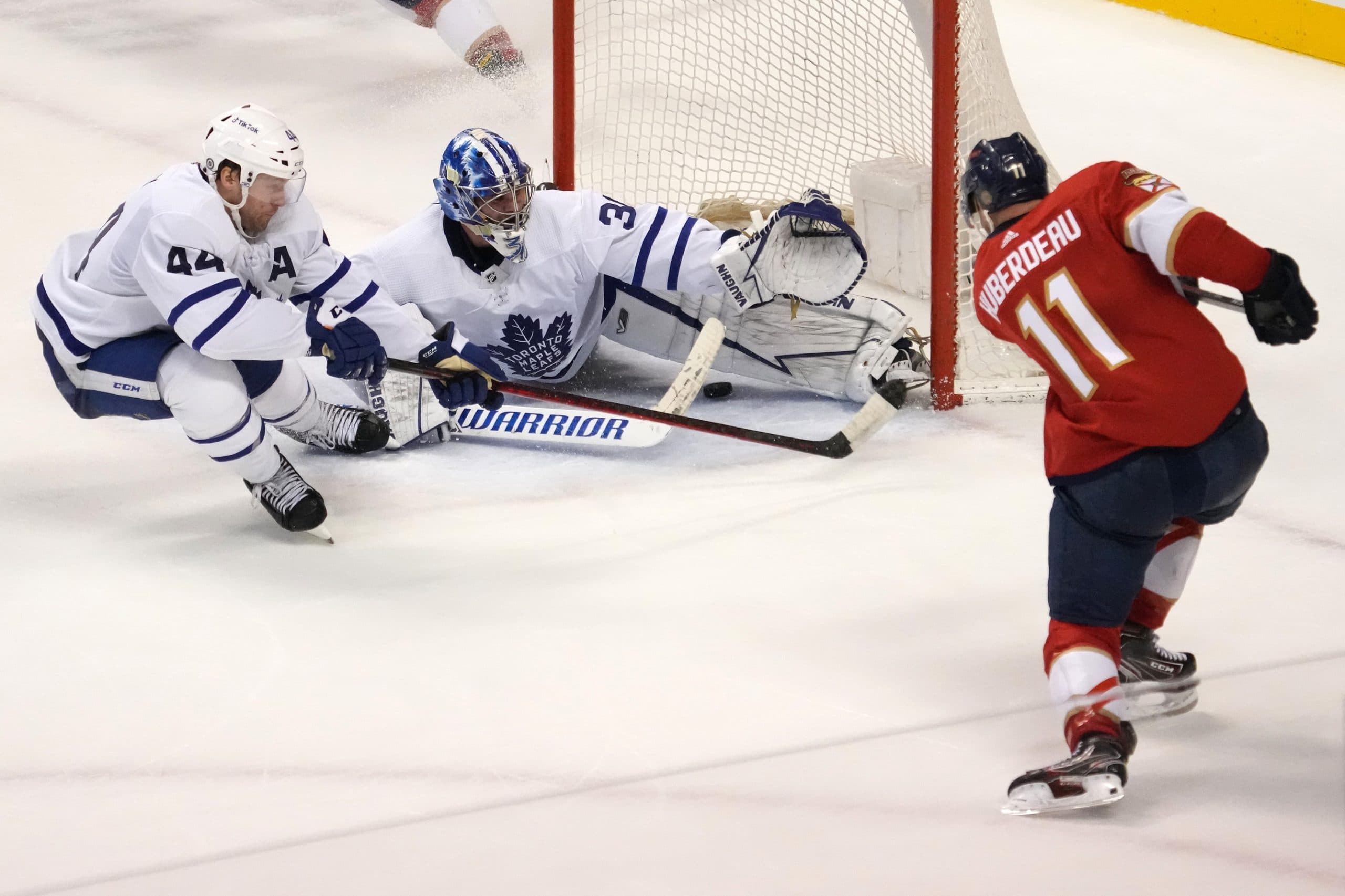 Photo credit:Jasen Vinlove-USA TODAY Sports
The bulk of hockey news this week has centered on the World Juniors but there have been several stories in the NHL as well. The Calgary Flames' newest superstar Jonathan Huberdeau pledged to donate his brain to research, two often injured players will be missing more time, the San Jose Sharks continue to add to their staff and a few depth players were signed.
Huberdeau donates brain
Jonathan Huberdeau made headlines this week becoming the second active player to commit his brain to traumatic brain injury research. Ben Lovejoy was the first back in 2017. As we all know, concussions have been a major topic of discussion in contact sports over the last two decades and we continue to learn more about them.
There have been constant headlines about players from both the NHL and NFL struggling with CTE and PTSD both during their careers and in their post career. Huberdeau should be commended for this decision as access to these damaged brains will help further research and allow these leagues to improve policy to protect players.
Too many players have been unable to live a normal life because of symptoms of traumatic brain injuries and lives have been lost. The NHL has drastically improved how they protect players on the ice but it's still not enough. Hopefully, Huberdeau's decision will be recognized by other athletes across all contact sports and encourage them to make a similar choice.
Patrick, Knyzhov injured again
Vegas Golden Knights forward Nolan Patrick is likely heading back to LTIR before the 2022-23 season with an upper body injury. The 2017 second overall pick has played in just 222 games since making his debut as a 19-year-old in 2017. He missed the entire 2019-20 season with migraine issues.
After being traded from the Philadelphia Flyers to Vegas last summer he was only able to suit up for 25 games with the Golden Knights. It's unknown whether his playing career will be able to resume or if it is just another setback for Patrick.
San Jose Sharks defenseman Nikolai Knyzhov tore his Achilles tendon earlier this week during off ice training. The 24-year-old Russian looked to be a promising piece for the Sharks back in 2020-21 as a rookie primarily playing a shutdown role on Erik Karlsson's pair but injuries have hampered him ever since. He missed the entirety of the 2021-22 season with a groin injury and will now be out for at least the next six months.
Sharks add to development staff
With Mike Grier replacing long-time general manager Doug Wilson earlier this summer, the Sharks have been completely revamping their staff. There have been numerous hires in the front office, a new coaching staff and now two new faces in player development. Former Shark's fan favourite Tommy Wingels and 2008 first round pick Luca Sbisa have been added to the player development team led by Todd Marchant.
Depth signings
The Chicago Blackhawks were busy this week signing a trio of players to one-year deals. Recent Stanley Cup Champion Jack Johnson will earn 950k, Caleb Jones comes in at 1.35M and Phillip Kurashev will earn the league minimum of 750k.
The Vegas Golden Knights locked up two depth pieces as well. Jake Leschyshyn and Paul Cotter signed three-year extensions.
More from The Leafs Nation: